Switching to Australian Unity
Health Insurance
Switching to Australian Unity
Thinking of switching?
It's a good idea to review your health insurance from time to time to make sure you've got the right level of cover at the right price.

Chances are there's a cover out there that better suits your needs, saves you money, or both. And the good news is that it's easy and safe to switch.
Plus when you switch to Australian Unity, you can:
Get matched with a level of cover that meets your needs and your budget, and includes services you know you'll use.

Claim most extras back on the spot or by using our mobile claiming app (simply send a photo of your receipt).

Log in and manage to your account online, 24x7.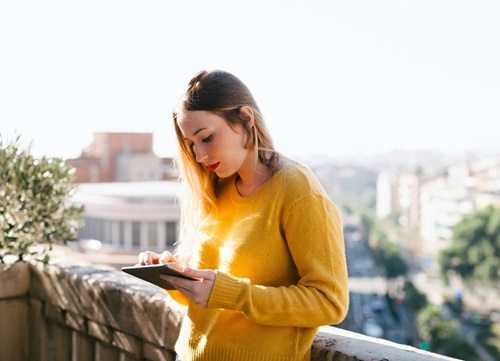 Switch health insurance in 3 easy steps
1. Choose your new cover from Australian Unity.
2. Sign up online or over the phone - make sure to tell us you're switching.
3. That's it! We'll organise the rest.
With your permission, we'll contact your old health fund to cancel your cover.
We'll also get them to send us the details we need to honour waiting periods you've already served plus calculate your payments with the correct Lifetime Health Cover (LHC) loading.
Your old fund will usually contact you to arrange payment of any refund owing. And if you're paying them by direct debit, it's a good idea to let your bank know you want to cancel this deduction.
The Australian Government guarantees "portability" protection for health insurance to make sure that you're not disadvantaged when you switch health funds:
30 day cooling off period
If you change your mind in the first 30 days and you haven't made any claims, you can cancel your new policy and get your money back.
Your Lifetime Health Cover (LHC) status is protected
LHC can add 2% loading for each year you've gone without hospital cover over the age of 30. So it's important your previous cover is recognised and you don't pay more than you should.
Find out more about LHC
You don't need to re-serve waiting periods
When you switch to Australian Unity within 30 days of leaving your old health fund, and if your previous cover was of a similar or higher level, all waiting periods you've already served will be applied to your new cover.
You can have hospital and extras cover with different funds
If you're eligible to receive the Australian Government's health insurance rebate, you can receive it on both hospital and extras cover even when they're with different funds.
Extra info about extras
When you switch extras cover, your old health fund provides details about your recent claims.
If you've used part or all of your annual or lifetime limits, Australian Unity will adjust your new limits accordingly.
Annual limits are reset on 1 January each year.