1888: ANA assists with the formation of Australia Day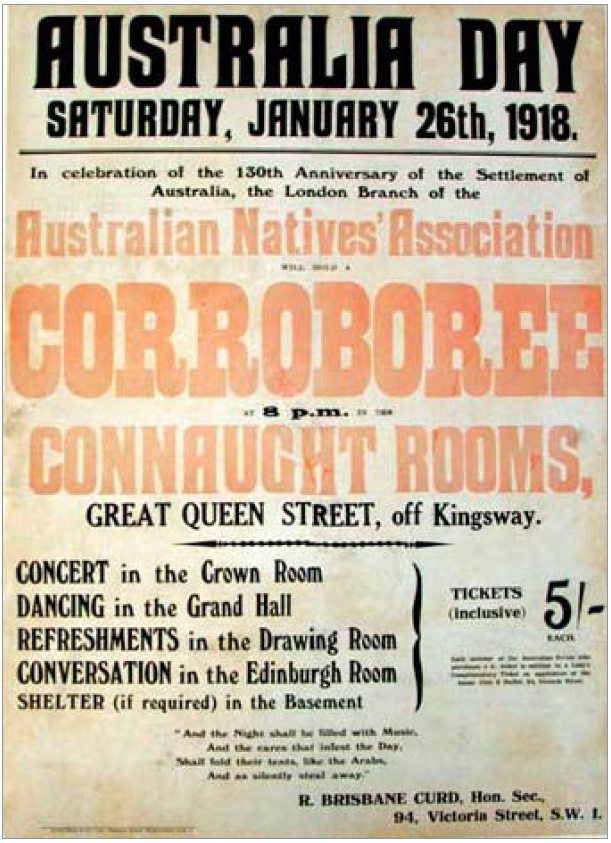 January 26 marked the arrival of the First Fleet of British ships at Port Jackson, NSW (1788).
Prior to 1888, 26 January was very much a New South Wales affair, as each colony had their own commemorations for their founding.
In Tasmania, Regatta Day occurred initially in December to mark the anniversary of the landing of Abel Tasman. South Australia celebrated Proclamation Day on 28 December. Western Australia had Foundation Day (now Western Australia Day) on 1 June.
In 1888, all colonial capitals except Adelaide celebrated "Anniversary Day".
The ANA saw this as an opportunity to unite the country and form its own identity. It wasn't until 1935 that all Australian states and territories adopted the use of "Australia Day" to mark the date, and not until 1994 that the date was consistently marked by a public holiday by all states and territories.
Currently, Australian Unity is encouraging the conversation surrounding changing the date of Australia Day. There is more information available on this topic in
Australian Unity's Reconciliation Action Plan
.