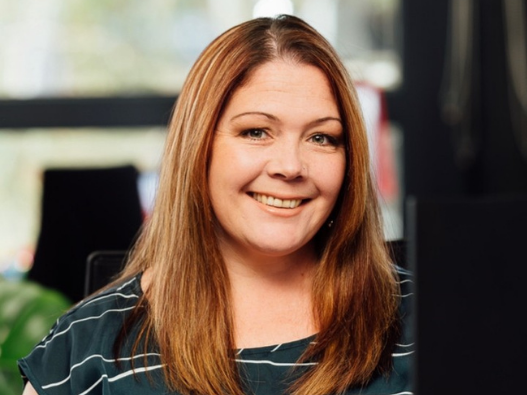 I am proud to work for an organisation where my passion and culture are valued and respected. Working with other Aboriginal people in executive and management positions is valuable both to the work we do, the difference we make to our communities and the culture of the organisation.
My career provides an excellent opportunity to grow our Aboriginal Home Health service while also playing an important role in setting the reconciliation agenda for Australian Unity.
What does National Reconciliation Week (NRW) mean to you and why is it important?

I think it's a start. I think that it's important because it shows that the country as a whole is recognising that there was wrong done, and they're trying to build a bridge to bring everyone back together. NRW means coming together for a common cause - understanding what happened in the past and trying to move forward from it together with great respect. It's not just an apology, it's more about recognising that atrocities that were inflicted upon Aboriginal and Torres Strait Islander Peoples and trying to work together to bring everyone back onto an equal platform.
What's your role in Australian Unity's Reconciliation Working Group?

I was asked to join the Reconciliation Working Group to be another Aboriginal and Torres Strait person in the group and provide that perspective. I really see my role on the working group as not necessarily telling the group what to do but offering ideas and support and getting the non-Aboriginal people to own the Reconciliation Action Plan. At the end of the day, we Aboriginal people are only 3 or 4%, so we need the majority to stand up and take control. So, what I can do is provide that cultural lens and support.
What does the theme "Be Brave. Make Change." mean to you?

It means standing up for yourself, particularly for someone like me who's in a position where I have the ability to make change. I think it's important to use my position to even out the platform, and that was one of the reasons I came to Australian Unity. I was in government for so long working in Indigenous Affairs and I just felt that I couldn't make a difference.
I'm raising two very strong, determined little girls that are very proud of their heritage, and we need to make change for them and their future. We also need to look after our Elders by making sure that we stick up for them and what they need from both a physical care perspective and from a cultural perspective.