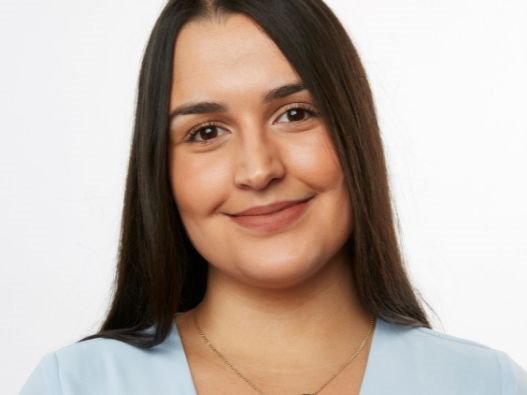 Jessica, Marketing Manager in Banking shares how the culture at Australian Unity and having supportive colleagues contributes to her Real Wellbeing. We spoke with Jess and find out a bit more about her role, her experience at Australian Unity and what Real Wellbeing means to her.
Tell us about your role and what you are working on right now?

I'm a Marketing Manager in Banking. My role is focused on supporting initiatives which drive growth and customer acquisition for the bank. I am currently working on optimising our banking onboarding journey which will provide an improved experience to newly acquired banking customers and aim to increase usage and activation of products and payment features.
What brought you to Australian Unity?

I value that Australian Unity is a member owned organisation, and members are really at the forefront of everything we do. It's also refreshing to be able to see that translate into my everyday work as we are continuously working to make banking better for our customers and members.
What's the best part about working at Australian Unity?

Definitely the people and culture. Everyone I have worked with is friendly, supportive, and helpful, and it's really great to work for an organisation that really prioritises our wellbeing.
How do you feel Australian Unity supports your Real Wellbeing?

The culture at Australian Unity and within the Retail marketing team plays a huge role in supporting my wellbeing because I look forward to coming into the office and being able to connect with and work alongside my team members.

As the Group is so broad, having the opportunity to work across a range of different initiatives has really helped my development and will continue to do so in the long term.
What advice would you give your 12-year-old self?

I think the best advice would be to not stress the small stuff, they really won't matter in the grand scheme of things.