"It's a bit of a paradox, but thinking you can't lean on others if you need a lift—that you need to be strong all the time—is actually a weakness."—Suzy Wiegard, Head of Relationship Banking at Australian Unity.
Key points
It's important to take stock regularly and to think about the little things you can do every day to support your wellbeing.
It takes real strength to allow yourself to be vulnerable and to lean on others when you need help.
Setting goals, learning new things, or taking on mini projects can help keep you motivated in tough times.
Suzy Wiegard, Head of Relationship Banking at Australian Unity, is used to being an independent, positive go-getter. Her husband even affectionately refers to her as a "Tonka-tough warrior"! But everybody needs a bit of support sometimes. Here, Suzy explains why, for her, Real Wellbeing requires the courage to be vulnerable.
When I was growing up, my mum really believed in the power of positive thinking. So I got the message early on that being healthy and productive was a matter of "willpower" and that negative thinking was a weakness.
Nowadays, we have a much broader understanding of mental health. There is more public awareness around it, and less stigma attached when people are struggling or having a hard time.
For example, at the Tokyo Olympics, Simone Biles made the courageous decision to withdraw from the gymnastics finals to focus on her mental health. It reminded me that we are all human, and that we all get wet when it rains—even elite athletes at the height of their careers.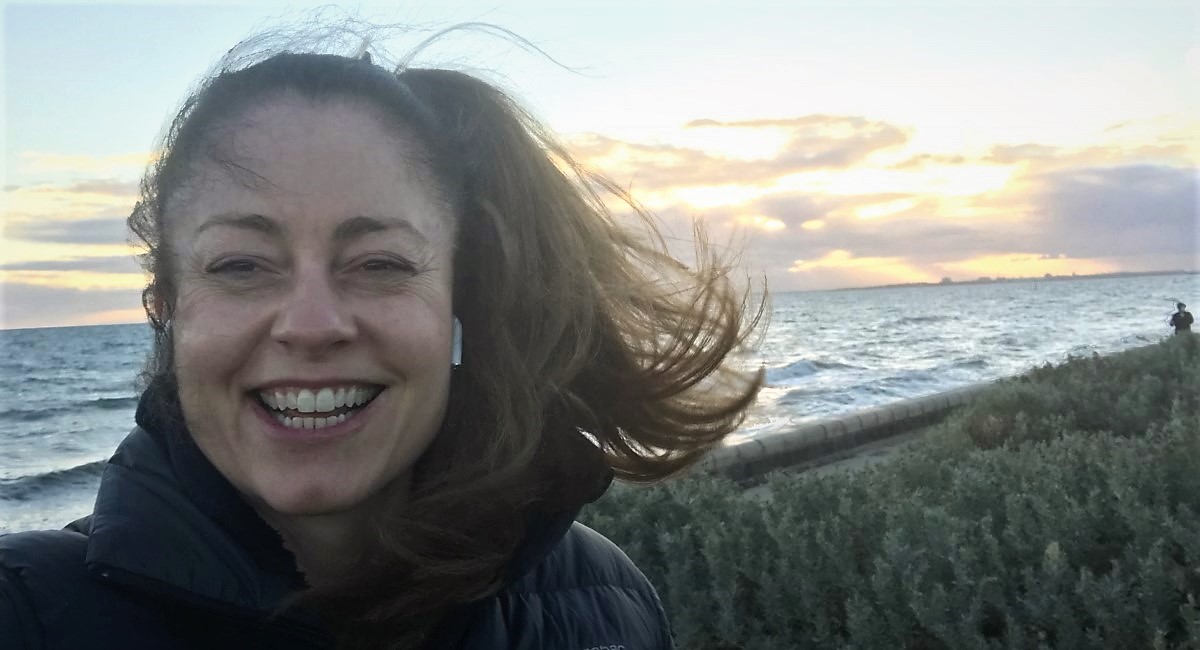 What I do to support my Real Wellbeing
For me right now, Real Wellbeing is about the relationship I have with myself, making time for the significant relationships in my life, following my passions, and doing the simple things that bring me joy.
In the work environment, feeling that I am valued really matters, and helping others achieve financial wellbeing and security is a way that I find fulfilment.
To support my wellbeing, I ask myself: "What is the number-one thing that I can do to make a difference to my day?" Or, "What do I need to do to show up and be the best version of myself today?"
Sometimes it could be as simple as eating well, staying hydrated and getting enough rest. I can't reach my peak performance if I'm hopped up on sugar and not sleeping properly.
Similarly, making time to get out into nature, to see the ocean and to feel the sand or grass under my feet, helps me recharge, get grounded and sustain a positive mindset. This is particularly important in times of adversity.
Knowing when to speak up is a strength
It takes real courage to let someone know when you aren't feeling great, and if you are travelling rough, I believe it's really important to share what's going on with at least with one other person. It's a bit of a paradox, but thinking you can't lean on others if you need a lift—that you need to be strong all the time—is actually a weakness.
On that note, weekly Zoom meetings to chew the fat with a couple of my lifelong friends have been essential to my wellbeing during lockdown. These are women I know I can share anything with, and it makes such a difference to have people I can talk to about what's really going on for me.
I've also been able to walk my husband to work in the morning since the pandemic started. It's become a daily ritual, and I make sure to turn off my mobile so we can spend this new-found quality time together without any distractions.
Making time to call my mother to check in, as she lives alone, and organising care packs are other meaningful ways I can invest in my relationships, which have a significant impact on wellbeing.
Goal-setting for a growth mindset
Having a sense of purpose is important for wellbeing at the best of times, and perhaps even more during the COVID-19 pandemic.
In tough times, I've found it helpful to switch my mindset away from what I was missing out on, and to instead focus on what I was going to achieve for that period. To that end, I've cleaned out cupboards and rooms, lost weight, and set up little challenges for myself to change my perspective about what's going on. One fun new skill I picked up while in lockdown was learning how to blow-dry my hair professionally.
Setting up mini projects has been rejuvenating, and it's helped me stay motivated.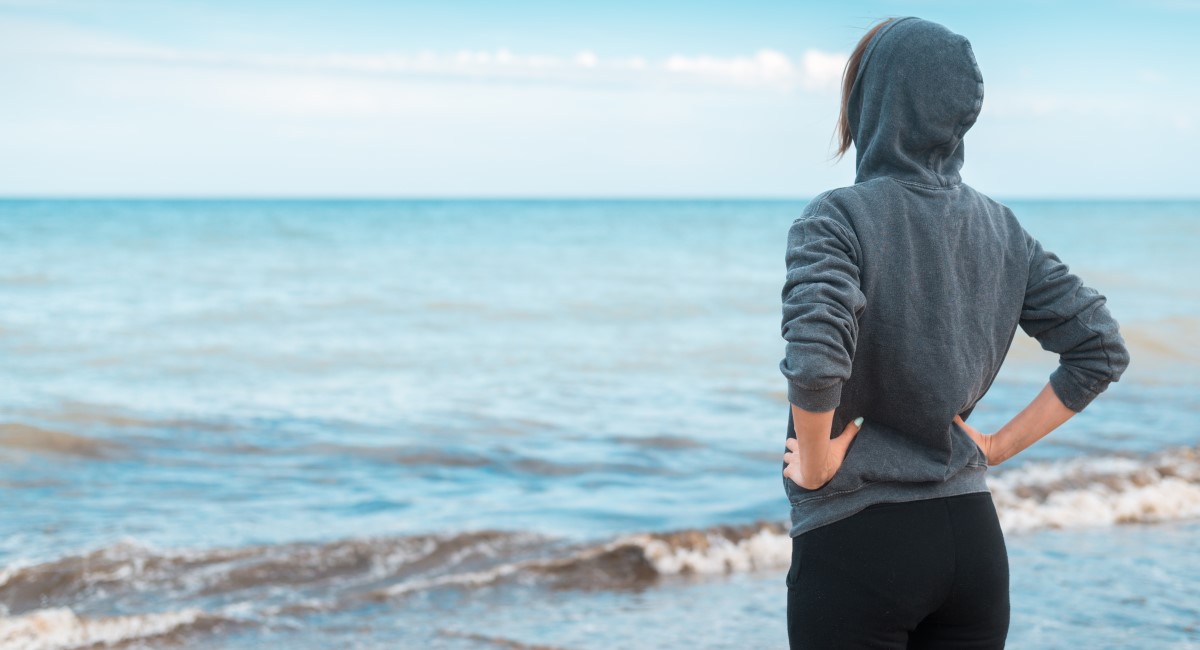 Making time for the three "Rs"
When it comes to staying on track, knowing how to switch off is just as important as goal-setting and follow-through. It's all about the three "Rs"—giving myself a chance to reset, refuel and refocus.
For example, now that I'm working remotely, I find packing up the study area is vital to reclaiming my home life at the end of the day. It's hard to get into the headspace to properly relax and unwind if there's work stuff hanging around, so I put everything away. I don't even want to see my mouse after hours.
Practising presence and not always living in the future is important too. The more I can let go and enjoy the moment, the more I can continue to flourish and enjoy life's gifts. Slowing down also means trying to find space before responding or reacting, and taking a moment to choose the wisest response.
I always try to remember that time is my greatest asset, and I often think about what I would see when I look back in five years—would I have any regrets? This reminds me to cherish my loved ones, and not to take anything for granted.
There's a saying that goes, "Don't get too hungry, angry, lonely or tired". So I try to take stock regularly and do what I know I need to do to stay on track and functioning at my best. I think of it like a footballer going through their routine, and that definitely includes leaning on my "teammates" for extra support when I need it.
Disclaimer: All banking products are issued by Australian Unity Bank Limited ABN 30 087 652 079 AFSL/Australian Credit Licence No. 237994. Australian Unity Bank Limited is a fully owned subsidiary of Australian Unity Limited.
Fees, charges and lending criteria apply. Any advice does not take into account your personal needs and financial circumstances and you should consider whether it is appropriate for you. Before acquiring any product you should read the relevant terms and conditions (including Terms of Use), any Product Disclosure Statement (if relevant), Financial Services Guide and Credit Guide—available here.
Our Target Market Determinations are available here.