"HealthierMe has been terrific for me. If hearing my story is going to encourage somebody else to do this, well, I've no doubt that it'll prove good for them as well."—John, Australian Unity customer.
Key points
HealthierMe, a program run by Remedy Healthcare, Australian Unity's health partner, provides telephone-based support services that assists members with personalised health coaching aimed at preventing, or helping them cope with, long-term health conditions.
HealthierMe was a game changer for John, who was incapacitated after a nasty fall. It helped him get back on track, lose weight and realise a greater sense of wellbeing overall.
Goal-setting is an important part of the program. Breaking things down into smaller goals enhances your chances of success
It was just before midnight when John* went to put his bins out one Sunday. Hurrying to get back in from the cold, he didn't notice the piece of concrete jutting out from the driveway until it was too late. Tripping over, John went down hard.
"My left knee took the start of the impact, then I put out my arm and broke it before hitting my head on the ground," he recalls. "So it was a pretty thorough job."
John—now in his mid-70s—ended up in a Geelong hospital, requiring surgery on his broken arm. Incapacitated by the accident, he needed significant help from the nurses to go about his daily business, as well as assistance with everything from showering to cutting up his meals.
But after a week of slow recuperation, John was suddenly told he was being discharged. The prospect of returning home in his weakened condition was alarming. "It stressed me out," concedes John. "I live on my own and I worried that I wasn't ready to look after myself."
Getting the right support
Fortunately, John's health care policy with Australian Unity included access to Rehabilitation at Home and HealthierMe programs, which are both run by Australian Unity's health partner, Remedy Healthcare.
These services are available free of charge to any Australian Unity customer who holds an appropriate level of hospital cover and has completed any related waiting periods.
Providing you have your doctor's approval, Rehabilitation at Home allows you to return home from hospital sooner. A care co-ordinator works closely with your doctor and hospital team to tailor a physiotherapy program specific to your needs, providing effective and convenient rehabilitation services in the comfort of your own home.
This assistance proved to be a game changer for John.
"I was sitting there in hospital thinking: 'How is this going to work when I return home?' when I got a call from Remedy Healthcare," he recalls.
"The lady went through the Rehabilitation at Home service and the support they could provide. A physiotherapy program, assistance with showering, meals if I needed them, a cleaning lady… That overcame my stress about going home."
Better still, that help actually materialised the very first day that John came home. "It came straight away and was excellent," he says. "There was no messing about."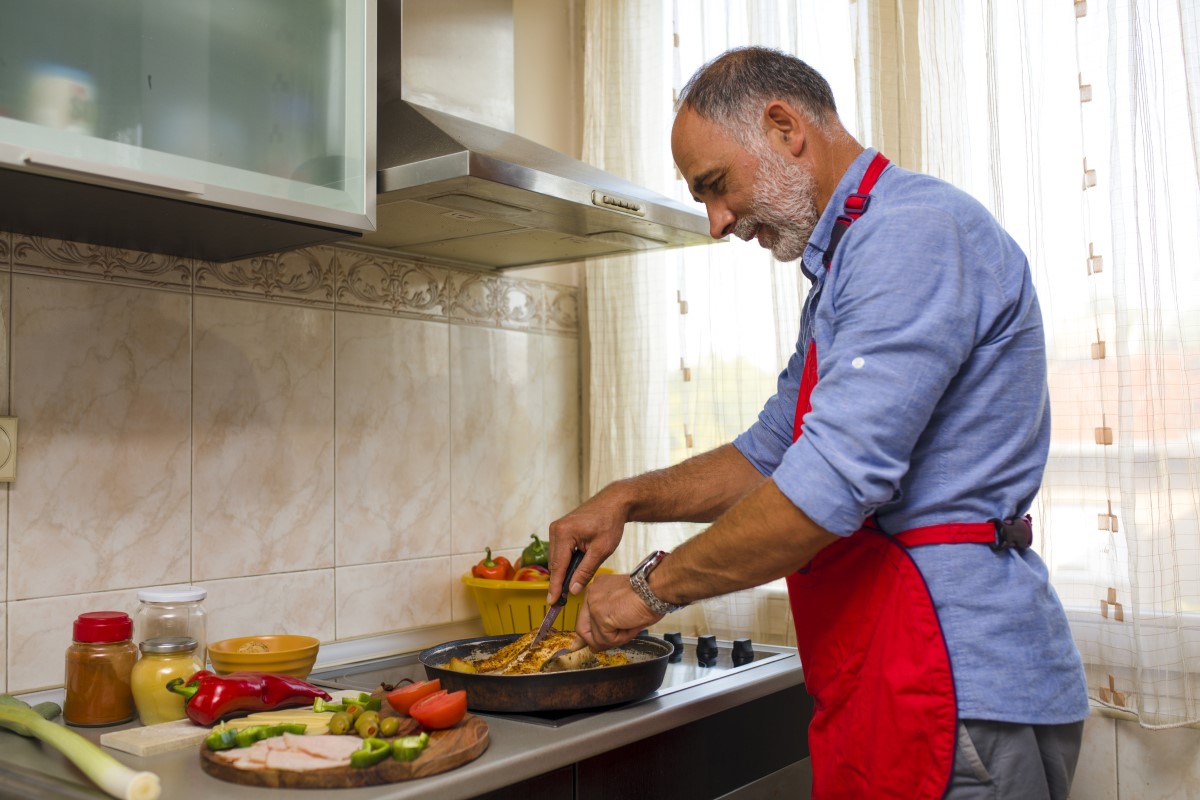 Setting goals to kick goals
Back home, with the rehabilitation service implemented, John was then put in touch with Delia, who became his HealthierMe coach.
A telephone-based support service, HealthierMe provides members with personalised health coaching to help them cope with long-term health issues.
Members are connected with a personal health coach who creates a program tailored to their specific needs and goals. Over the phone, the HealthierMe coach checks in every four weeks to offer practical support and motivation.
Crucially, this support extends to helping members to navigate the health and community services that might be locally available.
"Part of our role is making sure people are well set up in their community," explains Delia Trinca, a Senior Health Coach Lead.
"That might involve accessing in-home services they might be able to get through their local council and My Aged Care, or linking them up with their community health centre."
Every four weeks, Delia would call to monitor how John was faring and suggest things he could do to self-manage his health. This included setting focused goals to help accelerate his recovery and improve his wellbeing.
"Health can be really overwhelming for people," admits Delia. "But breaking things down into smaller attainable goals and keeping track of them with someone gives you accountability. It's also great because it enables you to look back to see how far you've come."
One of John's goals involved trying to improve his diet. In the past, he'd struggled with his weight—he was 102 kilograms at his heaviest. But Delia helped him to refine his diet and integrate more fresh food and vegetables.
While never a massive drinker, John was also encouraged to moderate his alcohol consumption—he now enjoys a drink just a couple of times a week.
"Delia certainly improved the diet side of things," says John, who's lost almost 20 kilograms under her guidance. "Each time we spoke she'd always say, 'How's your weight?'"
Exercise also played a role in that success. John's physio closed down during the COVID-19 lockdown, but Delia convinced him to stick with his program, urging him to persist with flexibility and strength exercises that he could still do from home.
"I know it's all helping me," says John. "Delia is like my conscience. I'm probably not strong enough to do all this on my own. But Delia stepped in and gave me advice, recommendations, encouragement and support to continue to do the right thing. She was a terrific influence on me."
A new lease on life
The benefits weren't limited to his physical recovery—John insists that his HealthierMe journey also left him with a more positive outlook overall.
In particular, the program's assistance in tapping into his local support services and sourcing a cleaner proved to be unexpectedly uplifting. "It just makes me feel better walking around my own house, because it's fresh and clean," he says. "Plus, my cleaner is a lovely lady, so I just enjoy having a talk to her as well."
While the HealthierMe program generally lasts around six months, John's coaching with Delia has continued for well over a year. When he thinks back to how he was feeling after the accident, John acknowledges the profound difference that HealthierMe has made to his life.
"I feel more confident overall," says John. "It's been terrific for me. That's why I'm talking to you now. I thought if hearing my story is going to encourage somebody else to do this, well, I've no doubt that it'll prove good for them as well."
*Subject's name has been changed for privacy reasons.
**To check your eligibility for HealthierMe and Rehabilitation at Home, or to find out more about the program, call 1300 759 016 or contact us online.
Disclaimer: Information provided in this article is not medical advice and you should consult with your healthcare practitioner. Australian Unity accepts no responsibility for the accuracy of any of the opinions, advice, representations or information contained in this publication. Readers should rely on their own advice and enquiries in making decisions affecting their own health, wellbeing or interest.
Remedy Healthcare Group Pty Limited and Australian Unity Health Limited are wholly owned subsidiaries of Australian Unity Limited.
An Australian Unity health partner, Remedy Healthcare provides targeted, solution-oriented healthcare that is based on clinically proven techniques. For more than 10 years, Remedy Healthcare has worked with more than 100,000 Australians – helping them to manage their health through caring, coaching, empowerment and support.