"We're also looking at how we can provide opportunities for young people to get exposure to aged care." – Danielle Biviano.
Encouraging young people to pursue careers in aged care is critical as Australians live longer and require more support. By 2057 it is estimated that one quarter of the nation's population will be aged over 65.
If changes aren't made to our workforce over the next two decades, demand for workers could outstrip supply, says Danielle Biviano, General Manager of Home Care Services for Victoria and South Australia at Australian Unity.
Although the industry will be busier than ever, ironically it will lose many workers to retirement; according to the national Aged Care Workforce 2016 report, the median age of direct care employees is 46 – seven years higher than the median age for Australian workers across all industries.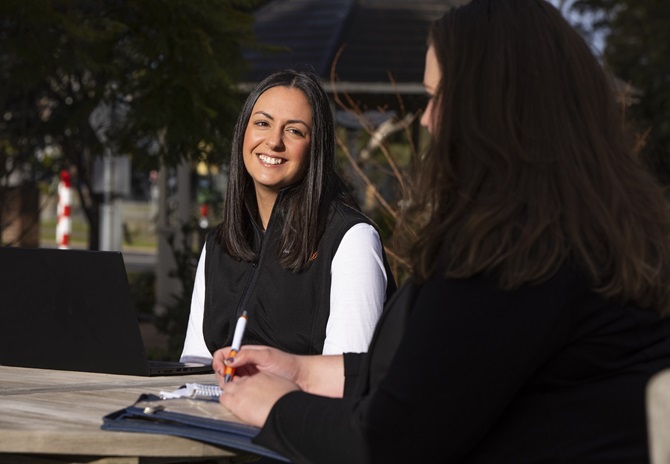 "There's certainly concern about the sustainability of the aged care workforce into the future," Danielle says. "It's a double-edged sword in that many workers are going to be retiring and there are an increasing number of people requiring care and support services."
As the Royal Commission prepares to present its final recommendations concerning the future of the aged care workforce, industry body Leading Aged Services Australia (LASA) has launched Next Gen, an initiative that aims to attract young professionals and leaders into the sector.
National and state-based ambassador councils are comprised of people under 40 who are united by a common purpose: to alter perceptions of aged care, develop new ideas and execute change.
Samantha Bowen, LASA's Principal Advisor for Next Gen, says the group's core goal is to increase the percentage of young people (aged under 40) in the workforce.
"Right now, it's less than 25 per cent," Samantha says. "We are so pleased to see organisations such as Australian Unity supporting their young leaders in promoting our sector, the variety of professions within it and the passion we have for aged care."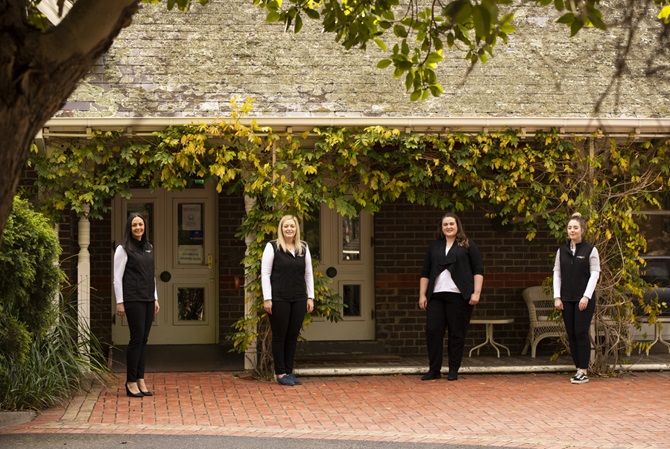 To achieve this, Danielle, 32 and a member of the Next Gen Victoria State Ambassador Council, says the industry needs to advocate for the career prospects it can offer.
"We're also looking at how we can provide opportunities for young people to get exposure to aged care," Danielle says. "This might include supporting placement or work experience, so they can see what the industry is all about."
Within her role at Australian Unity, Danielle is also making a conscious effort to promote young people through the organisation.
"In aged care typically in the past, career pathways have not been well understood," she says. "By educating young people about the dynamic and life-changing career opportunities available, we can contribute to the sustainable future of aged care."
Danielle believes the energy demonstrated by her colleagues will be crucial when it comes to steering the aged care sector through a period of unprecedented change. By joining Next Gen, she hopes to expand the industry's pool of young talent.
"I want to connect with people who are as passionate as I am about ensuring the best possible future of aged care in Australia," she says. "Having a diverse workforce certainly brings new ideas, fresh thinking and new approaches to some of the challenges we face."