"It's not until after an incident that you realise that it's worth your time (and money) to place valuable items out of sight."
Whether you rent or own your home, you want the best possible cover for you and your family.
Hot risk items such as laptops, mobile devices, gaming consoles and watches are not just valuable, they are portable. It's important to check that you have the correct cover for your needs, including any cover you may need away from the home, and more importantly its best to ensure you keep your items secured.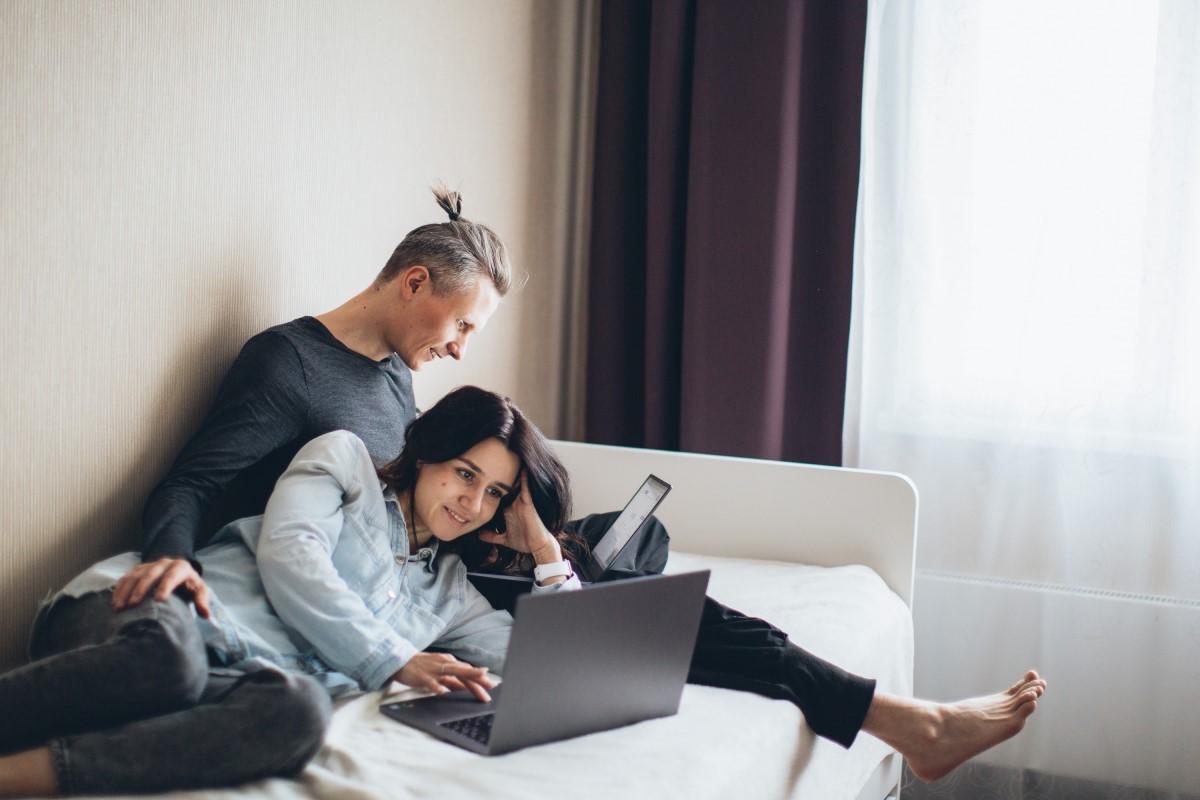 Keep your home safe and secure
If you plan to be away for an extended period, depending on how many days you are away you may need to notify your insurer to understand what this may mean for how you would be covered during this time. Please feel free to call Australian Unity to discuss coverage as part of your travel plans.
Keep it out of sight
Simple advice, right? The trouble is that we're creatures of habit and it seems overkill to stash our devices, jewellery, or cash away all of the time. It's not until after an incident that you realise that it's worth your time (and money) to place valuable items out of sight.
Smile, you're on camera
Ideally, it's best to prevent incidents from happening in the first place. For those times where we can't, a security system can help. Installing door and window sensors, motion sensors, and even video surveillance can make a big difference and give police crucial evidence that might lead them to the offender.
Let's talk about insurance
Home and Contents insurance through Australian Unity include a range of features and benefits designed to suit customers with different needs. Whether you are looking for cover for specific insured events, or accidental loss or damage cover, we may be able to help. If you're ready to talk about Home and Contents insurance, please get in touch with Australian Unity on 1300 130 935 or find out more about General Insurance here.
Disclaimer: Australian Unity Bank Limited, ABN 30 087 652 079 AFSL No 237994 (Australian Unity) is authorised to arrange Home, Landlord, Motor, and Caravan & Trailer as agent for the insurer, Allianz Australia Insurance Limited ABN 15 000 122 850 AFSL No 234708 (Allianz). Any advice given by Australian Unity or Allianz is of a general nature only and is not based on any consideration of your objectives, financial situation or needs. Therefore, you should consider whether the product is appropriate for you. Policy terms, conditions, limits and exclusions apply. Before making a decision, please consider the relevant Product Disclosure Statements available from this website. The relevant Target Market Determination is available by calling 1300 130 935. If you purchase a Home, Landlord, Motor, or Caravan & Trailer Insurance, we will receive a commission from Allianz that is a percentage of the premium. Ask us for more details before we provide you with services. It's important that you read our Financial Services Guide (FSG) before acting on any advice or taking out insurance through us. You can download the Australian Unity Bank Limited FSG here.

Information provided in this article is designed as a guide only and was believed to be correct at time of publication. Always consider your own personal circumstances when reading the information contained within the article.