"Road trips are about more than just getting from A to B – they're about the journey."
There's so much to explore in your own state and it's often best seen by road. We are lucky to have some of the best national parks and beaches. We all know that packing the family into the car for hours on end can be stressful, so here are some pointers to help you nail the no-stress road trip. (Spoiler: it's all about preparation).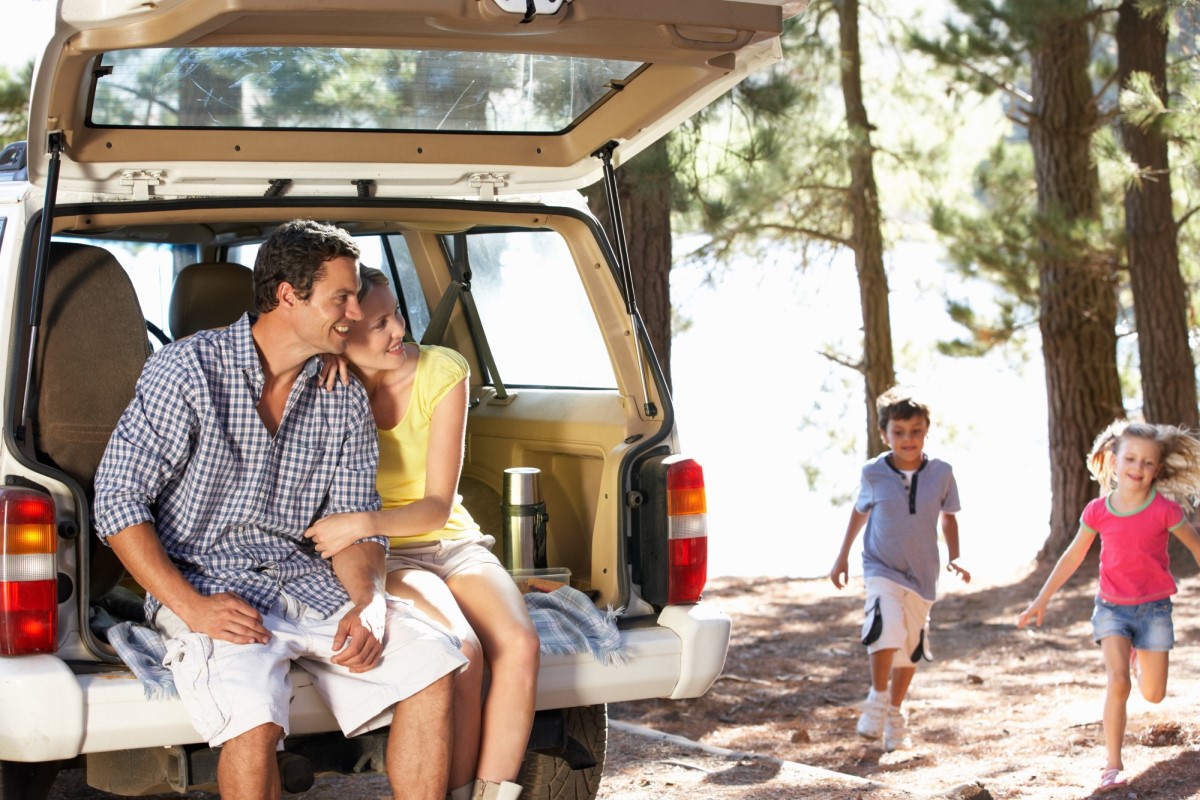 As easy as A, B, Scenic
Planning a route ahead of time is a simple way to lower your stress levels. Road trips are about more than just getting from A to B – they're about the journey. Our smart phones and mapping apps make planning a route better than ever – not just for adding in accommodation, but also scenic landmarks, parks, places to eat, local events and festivals.
These kinds of stops are a great way to experience a new place and offer a range of family friendly activities. It beats having a rest on the side of the highway – and might even be the highlight of your trip.
Be ready to roll
Check tyre pressure. Top up the oil. Pack a first-aid kit. With so much to do before heading out on a road trip, it's a good idea to do a routine service on your car. If you're using a mechanic, let them know you're planning a long drive – so they can check that you're good to go.
Cover your bases
All the planning in the world can't guarantee an incident-free road trip. Having Comprehensive Motor Insurance will provide peace of mind for loss covered by the policy including damage you are liable for to other people's cars and property. It includes towing and many other benefits also. Speak to Australian Unity today to find out more about Comprehensive Motor Insurance.
Find back seat bliss
It doesn't matter that those mountains outside formed around 600 million years ago — kids get restless in the back seat. To keep everyone happy, start with some back seat classics like books, games and plenty of healthy snacks — and remember to bring their (charged) devices with music, apps, games and movies already pre-loaded.
Disclaimer: Australian Unity Bank Limited, ABN 30 087 652 079 AFSL No 237994 (Australian Unity) is authorised for Home, Landlord, Motor and Caravan & Trailer Insurance, to refer you online to the insurer Allianz Australia Insurance Limited ABN 15 000 122 850 AFSL No 234708 (Allianz) and to arrange insurance over the phone and provide you with general advice on this insurance as agent for Allianz. Any advice given by Australian Unity or Allianz is of a general nature only and is not based on any consideration of your objectives, financial situation or needs. Therefore, you should consider whether the advice is suitable for you and your personal circumstances. Terms, conditions, limits and exclusions apply. Before making a decision, please consider the relevant Product Disclosure Statements available from this page. If you purchase a home, landlord, motor, or caravan and trailer policy, we will receive a commission from Allianz that is a percentage of the premium. For more details of how we are paid refer to our Financial Services Guide. It's important that you read our FSG before acting on any advice or taking out insurance through us. You can download the Australian Unity Bank Limited FSG here. The relevant Target Market Determination is available by calling 1300 130 935.

Information provided in this article is designed as a guide only and was believed to be correct at time of publication. Always consider your own personal circumstances when reading the information contained within the article.