"We need to make older people resilient to scams because they're not going to stop."—Professor John McCallum, CEO of National Seniors Australia.
Key points
Australian Unity Wellbeing Index research found retirees had high wellbeing, scoring 80 points on average. Non-retirees scored 76 points. However, retirees scored lower, or the same, as non-retirees in the areas of health and personal safety, making them important areas to focus on as we age.
To stay safe as we age, we need to recognise that our bodies and minds are changing, so we should have the tough conversations about our health and living situation now before it's too late.
Aside from the physical aspects of staying safe, digital security is a growing concern. More and more scammers are finding clever ways to scam older people, so understanding the risks and building resilience is important.
What do you think about when you think of retiring? For many of us, we imagine finally letting our hair down, doing the stuff we enjoy with the people we love, and finally relaxing after decades of constant work.
And the research supports this vision of happier days ahead. The Australian Unity Wellbeing Index, a 20-year study conducted by Deakin University, found that retirees reported wellbeing at an average of more than 80 points, while non-retirees scored significantly lower at 76 points.
However, there are two areas where the wellbeing of retirees starts to slip a little. Health scores are, unsurprisingly, lower in older age. This dip is offset, however, by a positive correlation between getting older and higher satisfaction with finances, relationships and community.
The other area of interest is personal safety, which is ranked similarly by both retirees and non-retirees.
So for those transitioning to retirement, personal safety remains particularly critical for maintaining higher levels of wellbeing. Here we explore the importance of safety for retirees and older Australians.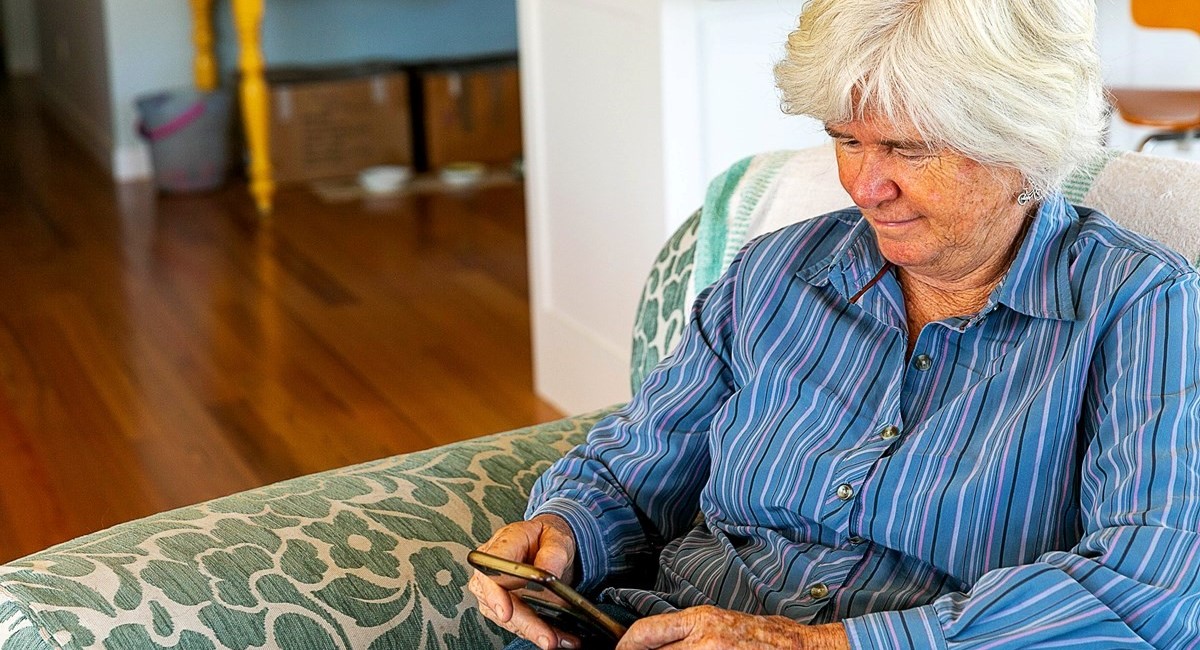 Balancing risk and brave conversations
Associate Professor Ralph Hampson is an expert in the area of Health and Ageing at the University of Melbourne. He says the three things that are emphasised in healthy ageing literature are the same things that protect us throughout life: exercise, a good diet and social connections.
"There's some evidence that keeping your body moving can reduce your likelihood of having a fall or getting dementia, for example," says Ralph.
However, to stay safe we also need to recognise that as we age, our bodies become frailer, Ralph notes. "It's about recognising that as we age there will be some limitations as a result of an ageing body."
Ralph recommends paying attention to what our minds and bodies are doing and being honest about ageing. "This might mean creating things around us that make us safer, and making decisions about how much risk we are willing to live with and how much we want to be safe," he says.
This can create tension within families, says Ralph, as concerned children might give more weight to their parents' safety while parents are happy to live with some degree of risk.
But we need to talk about things like downsizing the house, he warns, even if it's a difficult conversation.
"If we don't talk about it and prepare, it will happen to us anyway. You could have a fall and end up in hospital and then aged care. When you end up in crisis you can find yourself somewhere you don't want to be."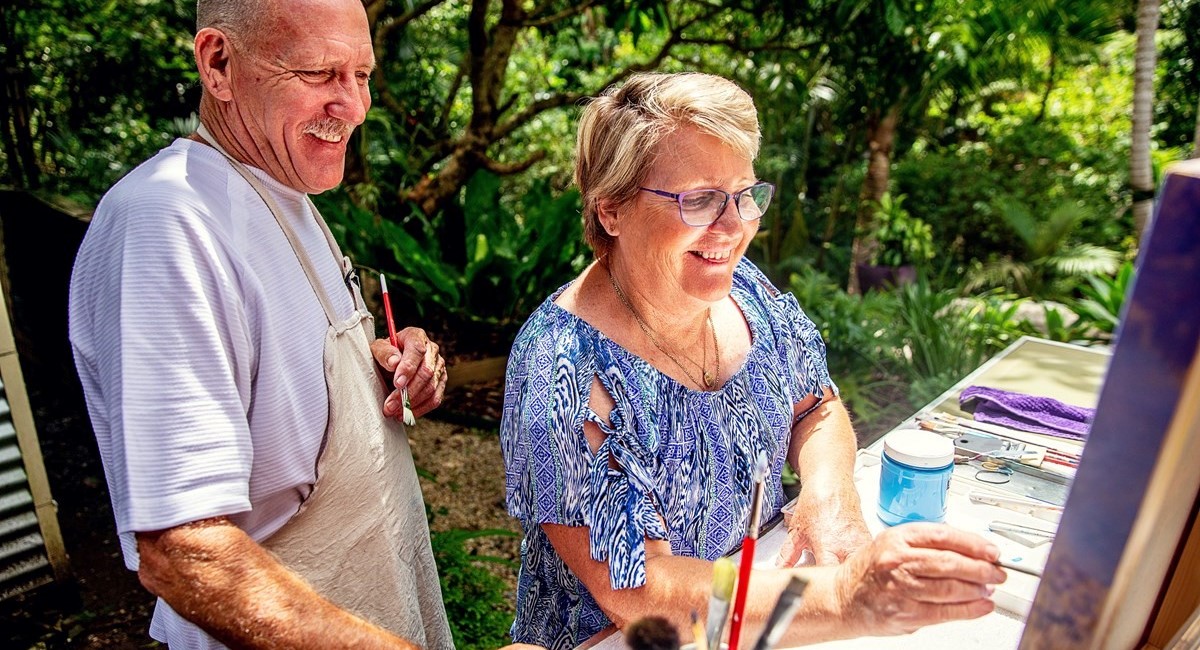 Lifestyle challenges and changes
Lauren Ffrost, General Manager of The Grace Albert Park Lake, an Australian Unity retirement community, oversees a range of retiree living environments, including assisted living, residential aged care and retirement living.
Health and preventative medicine, along with staying active and engaged, are central to our wellbeing, and Lauren has found that the wellbeing of retirees can really blossom in their later years as they spend more time taking care of these factors.
But Lauren also concedes that being in the right environment and community is critical to feeling safe and secure wherever you live. For some, downsizing from a large family home to retirement living might be the right decision. "People can really free themselves up by moving into a community where there's less housework and maintenance and they are free to do the things they enjoy."
Accessibility of transport and services might also be something that helps older people stay safe. An environment that is well lit with no stairs or with lifts is something else we might suddenly or gradually need in older age. As a final point, Lauren emphasises the importance of planning to be in a place where you can stay as you age.
Staying safe in a new (digital) world
Professor John McCallum is the CEO of National Seniors Australia, a not-for-profit advocacy group for older Australians, and an Australian Unity health insurance partner. John says once you leave work, you also "leave a lot of networks and information sources… which can leave you a little under resourced in terms of what's happening".
John uses the example of the coronavirus pandemic to highlight this issue. "If you were working when COVID-19 came along, you'd be given information, and told what to do and not to do. If you're at home, you're searching around for that information yourself. You may not be very competent. You may be frightened. The average person can feel a lot more vulnerable."
While physical safety is one element of feeling safe and secure, there's also financial safety and "the biggest and most invasive new one—digital security". John describes the scams targeting older people as becoming "more and more common, and more and more clever".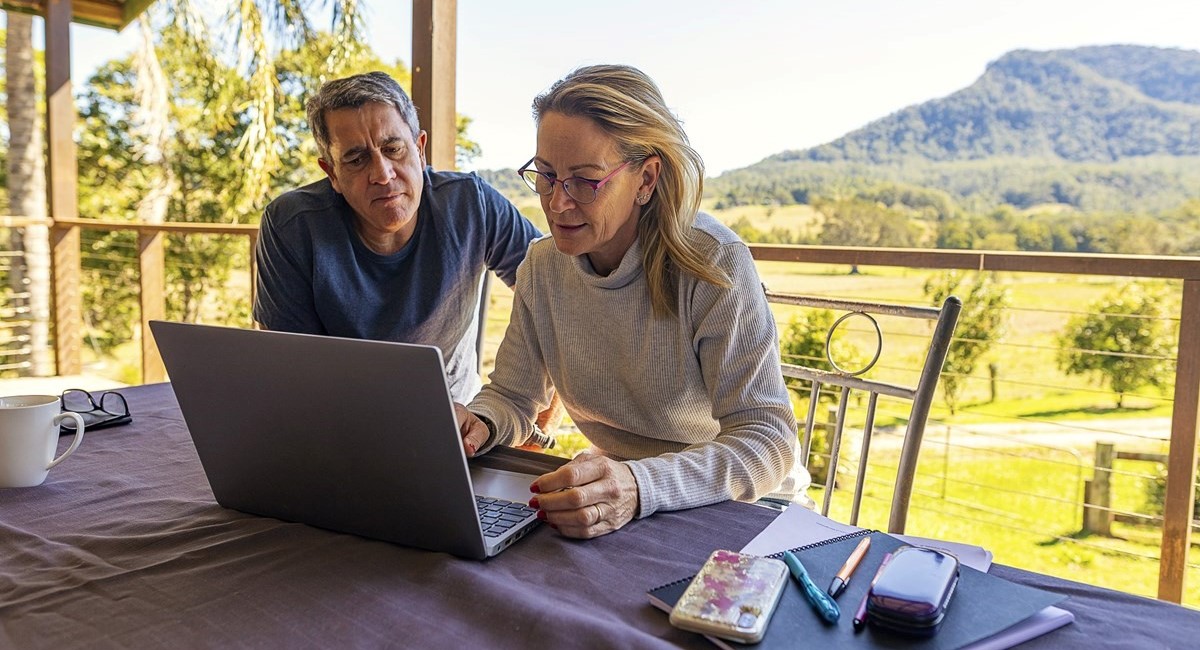 Scammers often target households that have landlines, knowing that these lines are more likely to belong to an older person who lives alone. While older people do learn to deal with these scammers, in situations of stress anyone can become victim of a scam, says John.
The typical scams are around money and love. The scammer may claim to be from "the tax department" and ask you to pay a fake outstanding bill to avoid a penalty. Or they might claim to be "a prince in Nigeria or a young Russian woman in need of surgery", drawing you in before urging you to send money.
"We need to make older people resilient to scams because they're not going to stop," says John. If you get a suspicious call or email, John recommends terminating the call or deleting the email immediately, but keeping the details and letting someone close to you or the authorities know.
Being proactive when it comes to scams is a good idea, he says. The ACCC's Scamwatch is a good resource to use, along with eSafety Commissioner's seniors page and the National Seniors Australia website.
Talking the talk
Finally, we should take care in how we talk about safety and retirees. In fact, all of the experts we spoke to said that the "frail, weak and dependant" stereotype itself can damage wellbeing.
Many retirees continue to lead active lives, and helping them stay safe and independent for as long as possible—through applying for help at home, or modifying our homes to avoid falls, for example—can help alleviate some of the stress associated with the ageing process.
Disclaimer: Information provided in this article is of a general nature. Australian Unity accepts no responsibility for the accuracy of any of the opinions, advice, representations or information contained in this publication. Readers should rely on their own advice and enquiries in making decisions affecting their own health, wellbeing or interest. Interviewee titles and employer are cited as at the time of interview and may have changed since publication.