"It's being able to go through the full range of motion with your body, just being able to participate in the things that I enjoy without being restricted by health issues." – Michael.
If someone asked you today if you were healthy, you'd probably do a scan of your body, consider whether you were sick or not, and weigh up any ailments. But "health" is more than just the absence of disease or illness, and our wellbeing is more than just our physical health.
So what exactly makes us healthy, and how does it affect our wellbeing?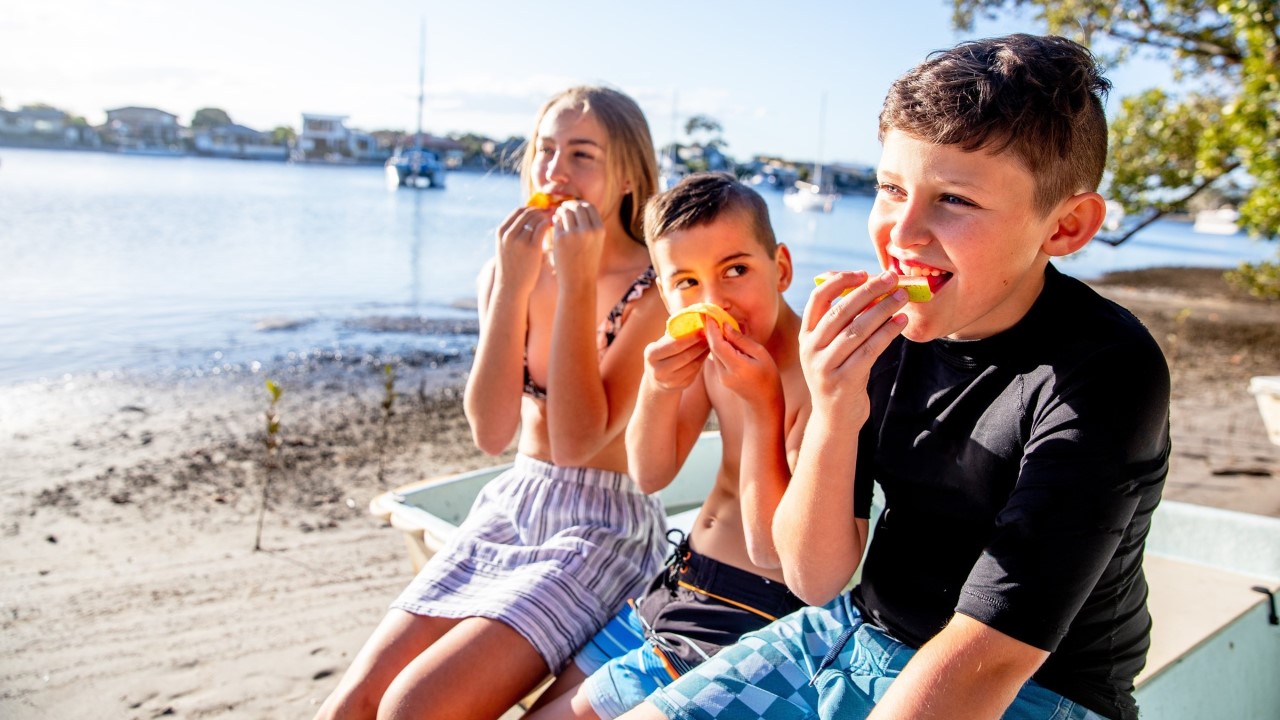 The relationship between health and wellbeing
It may seem obvious to say that health plays a role in our wellbeing. And certainly, the Australian Unity Wellbeing Index – a 20-year study into the wellbeing of Australians, conducted in partnership with Deakin University – sees health as one of the foundations of wellbeing. But health is not the only factor that contributes to our overall wellbeing. In addition to health, the Wellbeing Index identifies six other "domains", or areas, of wellbeing, including relationships, standard of living, community connectedness, safety, achieving in life and future security.
The Wellbeing Index also defines "health" as being more than just our physical health, or lack of disease. Instead, it considers health to cover everything from our age, fitness and mental resilience to any illnesses or conditions we may be living with. Someone with "good health" – the kind that has a lasting impact on our satisfaction with life – has both good mental health and good physical health, allowing them to live a full and active life.
Can health decline while wellbeing rises?
Illness and pain can cause anxiety and stress, leading us to worry about our future and potentially making us feel like our lives have been narrowed – and, in turn, reducing our satisfaction with our health. But this doesn't necessarily reduce our overall wellbeing.
According to the Australian Unity Wellbeing Index, life satisfaction can continue to increase even if our physical health decreases. Looking at all age demographics, people over 65 – whose physical health is naturally declining due to age – reported higher levels of life satisfaction, and as a result, had higher wellbeing. While physical health is important, it is one of a complex series of factors – including mental health – that can affect our wellbeing.
The importance of health: Michael's story
Michael has always enjoyed good health, which means he's been able to have a full and active life. However, he is aware that it will require ongoing maintenance as he ages. "You've got to be fairly fit and also adaptable if you want to travel around the world, or travel anywhere really," he explains.
When discussing the importance of maintaining good physical health, he explains that it is more than just not being sick, it's about maintaining the happiness you find in activities and other things you love in your life.
"It's being able to go through the full range of motion with your body, just being able to participate in the things that I enjoy without being restricted by health issues," he says. Michael believes that maintaining good physical health allows him to maintain good social and mental health, too.
Maintaining our health
So how can we support our wellbeing through our health? The physical side of our wellbeing is quite clearly defined, through healthy eating, exercise, getting enough sleep, treating ailments and illnesses appropriately and so on. But good health also requires attention to our mental and social wellbeing, with improvement in one area of health typically leading to gains in the others.
Social connections and personal relationships can be key to supporting good mental health, as they foster a sense of inclusion and community connectedness. Research has also shown they can lower rates of anxiety and depression, promote stronger self-esteem and empathy, strengthen immune systems and help us to live longer.
Technology and social media can potentially have a positive impact in this area, opening avenues of social connectedness and allowing us to find new communities. In conjunction with managing other stressors in our lives, such as finances, this can help us build better mental health and avoid detrimental factors such as isolation and loneliness.
Being "not sick" is not always enough for us to actually "feel good"; instead, our health encompasses physical, mental and social wellbeing. When we tend to each of these areas, we build greater resilience to setbacks, and are able to live a happier and more fulfilling life.
Disclaimer: Information provided in this article is of a general nature. Australian Unity accepts no responsibility for the accuracy of any of the opinions, advice, representations or information contained in this publication. Readers should rely on their own advice and enquiries in making decisions affecting their own health, wellbeing or interest.