"I am actually at a stage in my life where I can say that I like my life. And it's got nothing to do with where I live, it's nothing to do with money. I'm going back to uni full-time." – Anna, 73.
Have you ever had that feeling of "this is exactly what I should be doing"? It could be solving a tricky issue at work, spending time with your loved ones, or completing a long-held goal, like finishing a marathon. That feeling of "rightness" is often described as having a sense of purpose or having meaning in our lives.
The importance of purpose
People who feel they live meaningful lives have stronger personal relationships, fewer physical health problems, improved mental health and overall healthier lifestyles. Conversely, when we lack a sense of purpose, we can feel stuck, or stagnant – which can lead us to feel depressed or anxious, unmotivated and generally dissatisfied with our situation.
The Australian Unity Wellbeing Index – a 20-year study into the wellbeing of Australians, conducted in partnership with Deakin University – considers a sense of purpose, or "achieving in life", to be one of the seven key domains, or areas, of wellbeing.
Research suggests that a sense of purpose is created by:
Having goals in life and a sense of direction
Finding meaning in our life, in both the past and the present
Holding beliefs that give our life purpose
So, if we identify those elements in our lives and work towards building purpose, can we really become happier?
Finding a new meaning in life: Anna's story
A sense of purpose can mean different things to different people. For some people, it's about chasing dreams and constantly reaching for new goals; for others, it's working through anxiety and doubts to pursue something that brings them fulfilment.
Anna is 73 and has a very active family life. Most people will agree she has "achieved" a happy life, finding purpose through her children and now her grandchildren. But in retirement, a new goal has come calling.
"I am actually at a stage in my life where I can say that I like my life. And it's got nothing to do with where I live, it's got nothing to do with money. I'm going back to uni full-time," she explains. "I'm doing what I want to do, how I want to do it, when I want to do it. I've got a purpose in life."
This renewed sense of independence and "chasing" something that's just for her is building a renewed sense of wellbeing for Anna, and helping her to thrive.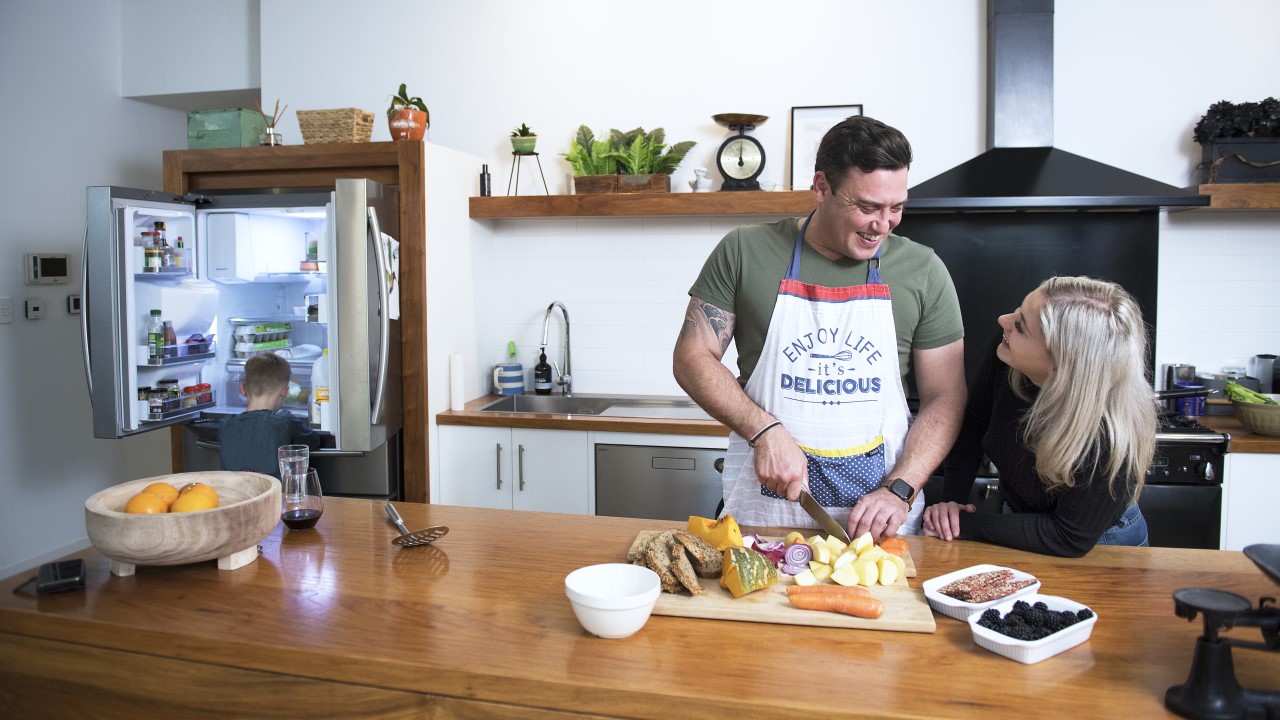 How can we harness our purpose to improve our wellbeing?
Feeling that we've got a reason to get out of bed each morning, or that we've achieved something useful or important, keeps life moving in a positive direction. It provides us with motivation and a feeling of contentment, which supports our overall wellbeing.
This doesn't mean that traditional depictions of "achievement" are the be-all and end-all. We don't have to go out and get a new degree, or a new job, or "win" something to have a sense of achievement. Achievement breeds from purpose, and when we find purpose, our sense of self and strength naturally improves.
We can find our purpose in productive and meaningful projects, activities or even relationships. The Australian Unity Wellbeing Index shows that people who report that their greatest source of personal achievement comes from engaging with others – through volunteering, their family, or their relationship with their partner – report the highest level of wellbeing.
If you don't get a sense of purpose from your career or family, however, there are still plenty of ways to find meaning in life. Consider taking up a hobby that challenges you, following Anna's lead to learn something new, or volunteering for something that's important to you. What matters most is that you feel connected to a goal, community or cause.
A sense of purpose gives us the foundation for a healthy approach to life. When our world feels meaningful, and we feel like we are achieving our goals, we're empowered to take greater responsibility for our lives. And that, in turn, supports our wellbeing.
Disclaimer: Information provided in this article is of a general nature. Australian Unity accepts no responsibility for the accuracy of any of the opinions, advice, representations or information contained in this publication. Readers should rely on their own advice and enquiries in making decisions affecting their own health, wellbeing or interest.