"Events are absolutely key to our wellbeing as individuals, both as a community and as a city." —Sally Capp, Lord Mayor of Melbourne
Key points
Events are part of the fabric of our society and actively contribute to our wellbeing, helping us to feel connected to the community and inspired.


It's been a tough few years for community events, many of which have to be cancelled, postponed or pivot towards a digital-only program as a result of COVID.


As we move to COVID-normal, event organisers are actively taking measures to ensure the safety of patrons, from extra cleaning of venues to handing out free face masks.
It might be that feeling at a packed stadium when your team scores the winning goal and the crowd explodes with joy. Or the encore at a sweaty gig, where your favourite band launches into their biggest anthem and the audience sings along as one. It might be paying your respects at the Dawn Service on Anzac Day and hearing the spine-tingling notes of "The Last Post". Or attending your niece's graduation, knowing how hard she's worked for her achievement.
Whatever your personal circumstances, interests or ties, community events like these have a special ability to strengthen our collective bonds while creating life-long memories along the way. These social get-togethers have a unique power to get under our skins and feed our very souls.
Unfortunately, COVID-19 turned out to be one almighty party pooper. Social distancing regulations designed to stop the virus from spreading meant many events were cancelled, while others were indefinitely postponed.
"We were given the lockdown order six days before our Melbourne Food and Wine Festival in March 2020," says Anthea Loucas Bosha, the CEO of Food and Drink Victoria. "We'd sold out our program and were ready to roll.
"Since then, we've had a really tough few years, unable to run our major event. We work in the areas of tourism, food, hospitality and events—those are sectors that were very deeply affected by COVID and, in particular, the lockdowns in Melbourne."
The knock-on effect
Not everyone might be a die-hard foodie, but Anthea's experience with the Melbourne Food and Wine Festival is symptomatic of the broader disruption the pandemic brought.
The negative effects of such cancellations were wide-ranging and did far more damage than merely forcing the hasty rearrangement of our plans, suggests Dr Kate Lycett from Deakin University's School of Psychology. Kate is the lead researcher of the Australian Unity Wellbeing Index, which has been tracking the wellbeing of Australians for more than 20 years.
"We know that social connectedness brings so much meaning to so many people's lives," says Kate. "So it's very likely that the cancellations of all these events had impacts on people's wellbeing."
"And it was probably more difficult for certain populations, particularly young people, who might have missed music festivals, starting university on campus, 21st or 18th birthday parties—those major life moments that were cancelled. There's no doubt that this probably had an effect on their wellbeing."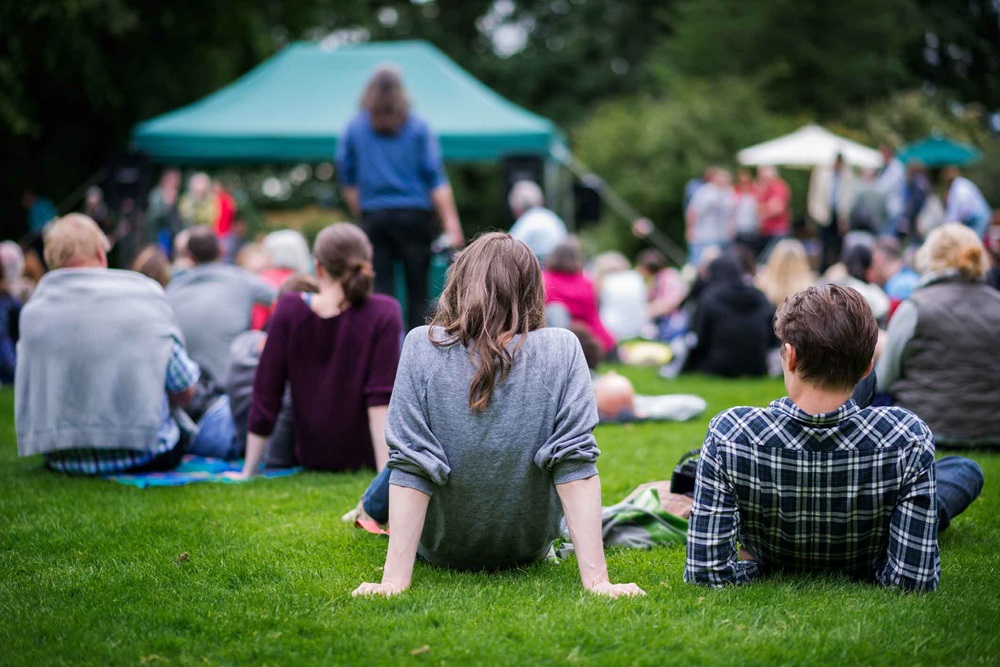 The value of events
"At an individual level, major events are really about people coming together and having that sense of community and finding their peeps," says Sally Capp, the Lord Mayor of Melbourne. "That's something that's very good for our emotional and mental wellbeing.
"But events can also really inspire or stimulate people—these are unquantifiable benefits in many ways. For groups of people to be able to not just come together, but to be able to express themselves and participate is important for the wellbeing of our community and economy."
Presiding over a city that's commonly known as Australia's "events capital", Sally believes the impact of COVID was particularly rough on Melbourne. In 2020, for example, the physical events of Fashion Week, Music Week, the Firelight Festival and New Year's Eve fireworks were all forcibly postponed. Meanwhile, other events, like the Melbourne Fringe Festival, had to make hasty pivots to go ahead on a digital-only basis.
From the perspective of the hospitality sector, Anthea fears that COVID may have fundamentally altered our dining habits. "I think that our behaviour changed," she admits. "We kind of got used to staying home during COVID. We perhaps spent more time cooking or more time ordering Providoor or Uber Eats. We've gotten out of the habit of finding the necessary energy to go out and do things. There's still a little bit of a lag on that."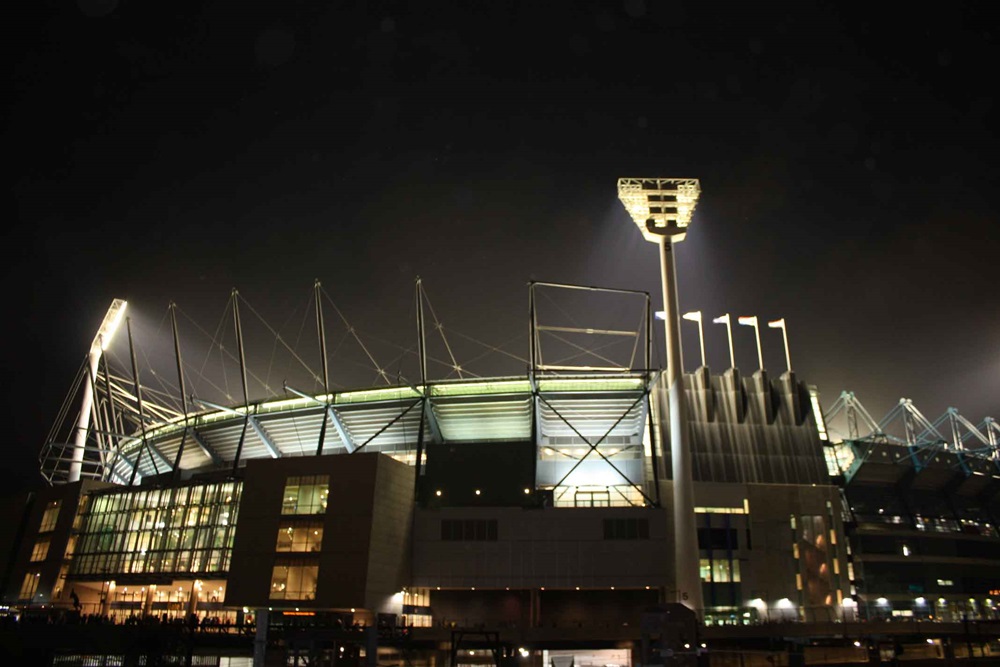 Keeping safe during the comeback
The journey back to pre-COVID ways, however, has begun. Sally talks about how event organisers are now making special efforts to restore what she calls "COVID confidence". More events are now being held in public or outside spaces to help people spread out and encourage social distancing. Free masks are being distributed at many places, while extra cleaning in venues and "high-touch zones" help to allay hygiene fears. "Public transport has never been cleaner," insists Sally.
The pandemic has also brought about a boom in outside dining. "That literally fills our streets with people and energy, activity, laughter, discussion and chatter," says Sally. "It's just wonderful and I think that one of the silver linings of COVID is that we're now doing a lot more of that."
Ultimately, though a city council can only do so much. If individuals want to feel safe while attending major events, they also need to take their own precautions. Getting vaccinated, wearing a mask, using hand sanitiser—these are the basic measures that we can all use to protect ourselves and others from the spread of infection.
"Another good thing now is that, if people are sick, they're more likely to stay away. It's become more acceptable," says Sally. "That stoic element of, 'I'm going regardless' doesn't seem to happen as much in this new culture. That makes things safer for everyone else."
Behavioural change does, of course, take time and there's no doubt that Australia's transition out of COVID is still an ongoing process. But while there'll inevitably be some teething troubles as we adjust to the new normal, major events will return to our lives because, frankly, they're too important for us to do without for long. As Sally notes, "Events are absolutely key to our wellbeing as individuals, both as a community and as a city."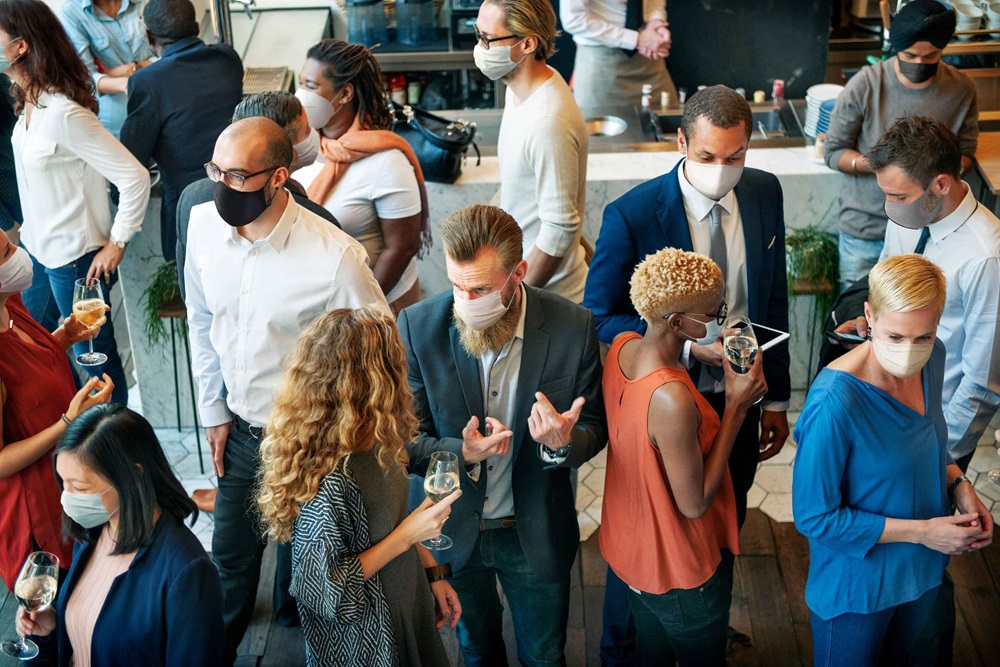 Disclaimer:
Information provided in this article is not medical advice and you should consult with your healthcare practitioner. Australian Unity accepts no responsibility for the accuracy of any of the opinions, advice, representations or information contained in this publication. Readers should rely on their own advice and enquiries in making decisions affecting their own health, wellbeing or interest.