"It was one of those days where things just don't go your way – I felt wrecked at the end of it. But Anna and I laughed it all off and didn't blow up at each other, so that was good."
From mental health to relationships, Real Wellbeing is so much more than the physical. We know from the Australian Unity Wellbeing Index research that having children has a surprising effect on our wellbeing—especially for men—so we've followed a week in the life of a new dad as he and his wife navigate the early weeks of parenthood.
Age: 28
Job: IT manager
Lifestyle: Lives with his partner, Anna, baby daughter, Amelia, and dog in Byron Bay
My whole life I've been pretty healthy, happy and stress-free. But in 2019, my partner Anna had a late miscarriage – we lost Jack at 18 weeks. That was the hardest thing we've ever gone through. We both grieved but in different ways: I closed up and didn't talk about it. Eventually, a friend recommended a counsellor to me. Talking to him really helped – it's something that I'd suggest to anyone.
Day one: Monday
I'm actually getting heaps of sleep! Usually, the baby conks out around 8.30pm and sleeps pretty much through to 6am. We've been really lucky.
I start the day with a black coffee. After that, I'm a man of habit and make the same smoothie every day with banana, oats, chocolate protein, creatine, vitamin C, peanut butter, almond milk and ice.
I work nine to five, Monday to Friday, but it's a family business so there's some room for flexibility. Working from home is awesome because it means I get to see Amelia during the day. I can't imagine going out at 8am and coming back at 6pm – I'd feel like I'd missed the whole day with her. It also means that I'm there to help, so Anna can take the odd breather.
In the evening, we put Amelia in the pram and took the dog for a walk. I cooked a curry for a dinner and we watched a movie, Venom.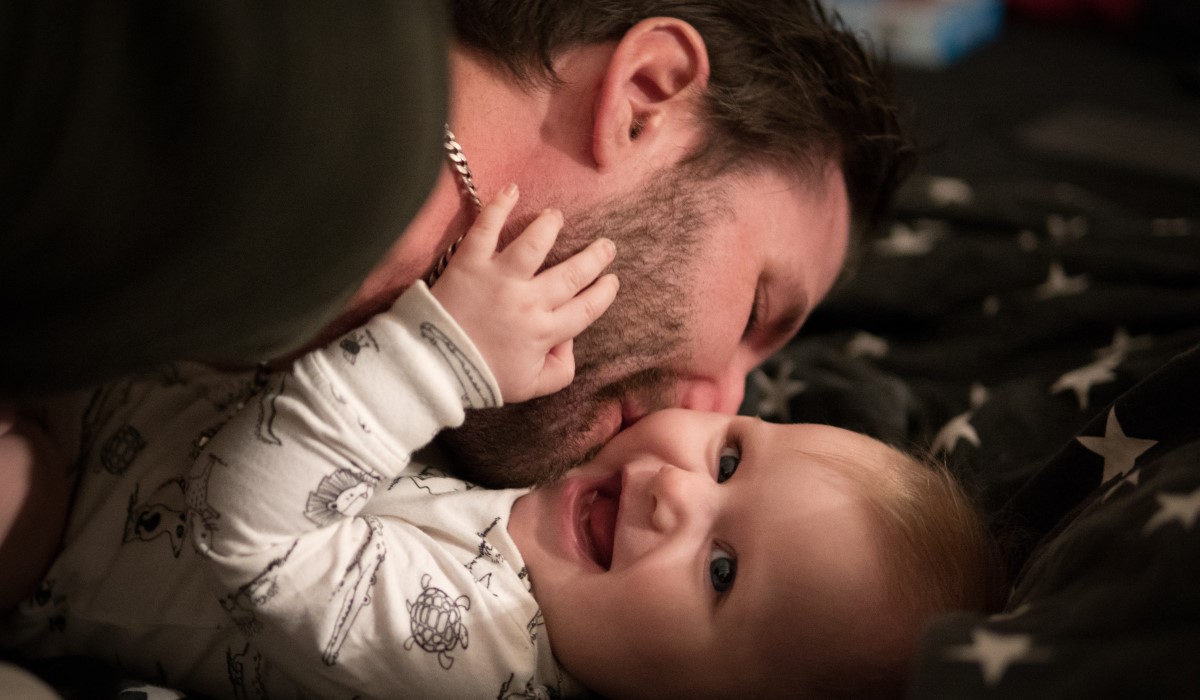 Day two: Tuesday
My mum, sister and nine-year-old niece have come up from Victoria to meet Amelia for the first time. It's really good to see them, and I've taken three days of annual leave so we can hang out. We all had sushi for lunch and then Anna, Amelia and I went over to the apartment they were staying at for dinner.
That evening I had a couple of Heineken 0.0s. I stopped drinking in 2018. I was never an alcoholic, but I just went through a stage where I became aware that I was having a few beers each night and more at the weekend. So I just stopped. But after a hard day when it's hot and I'm thirsty, non-alcoholic beers still hit the spot for me.
Day three: Wednesday
We live just outside Byron, but today we went into town with my mum. There were roadworks and Amelia lay screaming away in her car seat. It was such a drama with the traffic that we spent most of the day in town and had lunch there. But Amelia wasn't happy so the whole time was quite draining.
Then there was an emergency at work. The phone lines had gone down at a big supermarket and I had to jump on a load of calls to figure out what had gone wrong. That took a while.
It was one of those days where things just don't go your way – I felt wrecked at the end of it. But Anna and I laughed it all off and didn't blow up at each other, so that was good. That happens occasionally –she's a fiery Spanish lady! But I think that's actually helped our relationship because everything's always out in the open. We've been together for eight years and whenever we've had an issue it comes to the surface, we deal with it and move on.
Day four: Thursday
I had a major knee reconstruction last year – I injured it in a jiu jitsu competition. It's pretty good now and I've been going to the gym three times a week. Last week though I did some heavy deadlifts and my back was still sore, so I decided to skip the gym this week. Instead, we went to the beach in the morning and I had a swim. Amelia dipped her toes in the water.
We had lunch in Byron with my mum and I had a poké bowl – that's my go-to option as it's light, healthy and tasty. After that, we went to the bookshop.
I read in bed every night. The book I've been reading is called Welcoming the Unwelcome by Pema Chödrön that my counsellor recommended. The message of this book is all about self-awareness. When you're angry and frustrated, it's about realising what you're feeling and consciously trying to let go.
Day five: Friday
On Friday, I went back to work. But every day, no matter how busy I am, Anna and I have lunch together. Coming from a Spanish background, she's very into her food, whereas coming from an Australian background I'd previously just grab a Vegemite sandwich. Now we'll have an actual meal for lunch every day, which I enjoy.
After work, I walked the dog with Amelia strapped into the BabyBjörn carrier. Having a sleeping baby nestled into my chest is such a comforting feeling. Life felt pretty good.
That evening, Anna and I watched the first Star Wars film – she hasn't seen any of them so I'm giving her a crash course.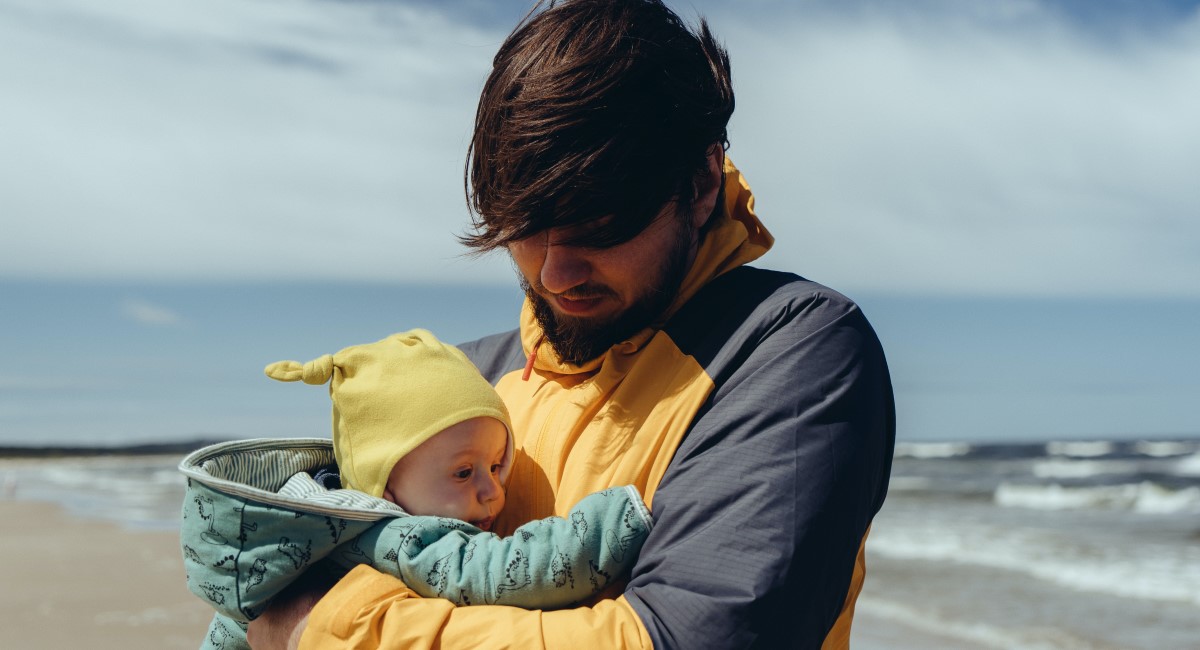 Day six: Saturday
I did all the vacuuming and a couple of loads of washing. Then we drove my mum and everyone to the airport – we'll see them again at Christmas.
After dropping them off, Anna and I went for a walk with Amelia in the pram to get coffee. On the way back, the pram got a flat tyre.
It was a hot day, but I made sure I drank loads of water – I try and drink at least two or three litres a day. I played football for years at a reasonable level and that definitely had an impact on me in terms of how to look after myself and keep my body in equilibrium. I think it gave me a solid foundation.
That night we stayed at home and watched The Empire Strikes Back.
Day seven: Sunday
I went shopping first thing. I like going to ALDI early in the morning when there's no traffic. I enjoy going by myself – it's a bit of alone time.
That afternoon we went over to a friend's house. They've got a nice pool and we all just hung out, reading and socialising.
Then we all watched the boxing – Mike Tyson versus Roy Jones Jr. It was a draw and kind of anticlimactic but still fun to watch. After that, I took the girls home and we had a quiet night in.
How do I rate my wellbeing?
Although I couldn't go to the gym because of my back and my family being in town, I still feel like I struck a pretty good balance.
In these early weeks of parenthood, I think we've lucked out in a lot of ways. Being able to work from home is really helpful, and it's great to have a baby that sleeps and is relatively chilled.
Most of all, I'm lucky that Anna is in good spirits – she isn't even that tired. She's so relaxed with the baby, whereas I'm naturally wary and over-cautious, particularly after everything we went through with Jack. There's definitely some truth in that old saying: "Happy wife, happy life."
Disclaimer: Information provided in this article is of a general nature. Australian Unity accepts no responsibility for the accuracy of any of the opinions, advice, representations or information contained in this publication. Readers should rely on their own advice and enquiries in making decisions affecting their own health, wellbeing or interest.