"Giving people productive and meaningful work is good for mental health and wellbeing. But it can have good productivity outcomes as well." – Associate Professor Karina Jorritsma from the Future of Work Institute at Curtin University.
Key points
Research from the Australian Unity Wellbeing Index shows that people who are employed full-time have a higher overall wellbeing scores than their unemployed counterparts.
Our work plays an important role in maintaining a strong sense of wellbeing, as it allows us opportunities to develop a sense of purpose and meaningful connections.
Giving people productive and meaningful work is good for their mental health and wellbeing.
Our employment is fundamentally interwoven with our health, happiness and wellbeing, from its ability to provide financial security to its impact on our sense of connectedness and self-worth. In this article, we look at the research and speak to the experts to unpack the multilayered relationship between our work and wellbeing.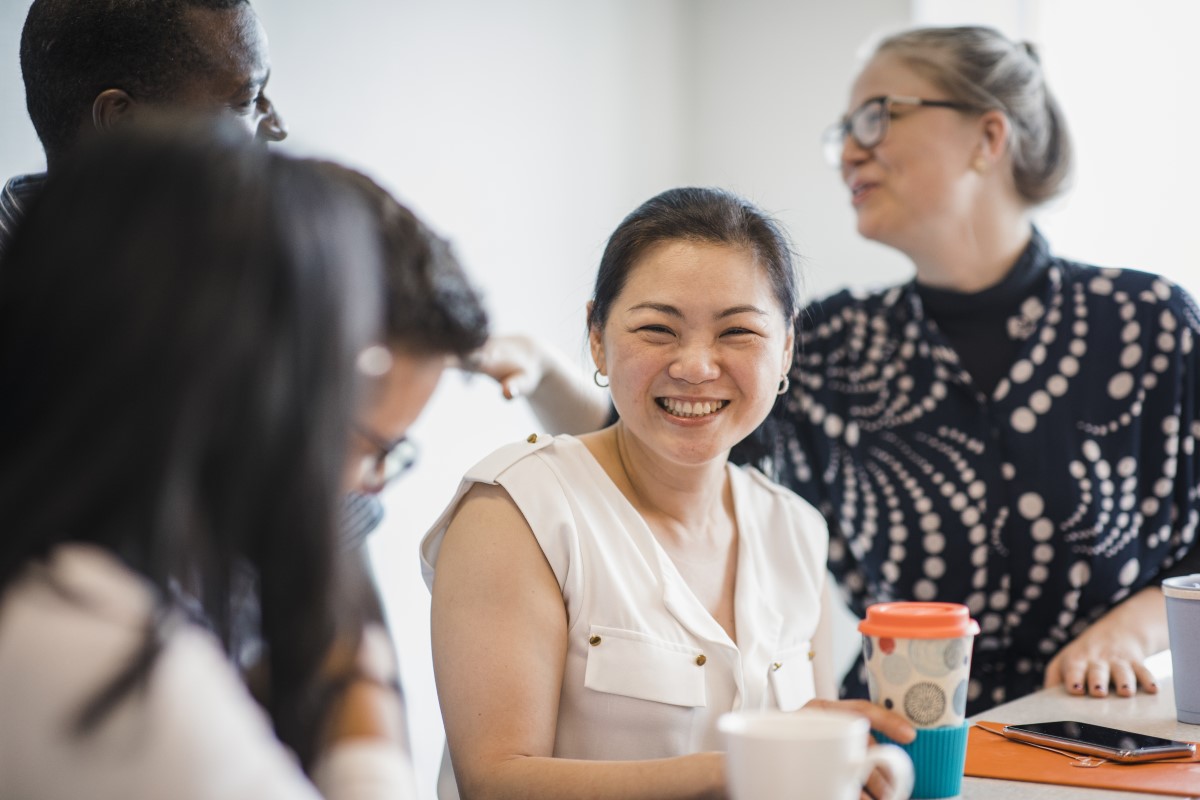 What the research tells us
Work is integral to our financial wellbeing and our ability to maintain or improve our standard of living. But the non-fiscal benefits of our employment – the relationships we make, our connection to our community, our sense of purpose and self-esteem – also have an enormous impact on our overall wellbeing.
The Australian Unity Wellbeing Index, delivered in partnership with Deakin University, is a 20-year study into the wellbeing and life satisfaction of Australians. It provides a revealing insight into the link between work and wellbeing.
Men who were employed full-time scored 75.70 on the Wellbeing Index, while women in the same situation scored 75.98. As a comparison, full-time retirees and full-time volunteers scored slightly higher across both sexes than people employed full-time, while full-time students scored about the same as people working full-time.
However, the average wellbeing for unemployed men (66.48) and unemployed women (70.33) was much lower than their employed counterparts. Clearly, the research shows that work status has an impact on how satisfied we are with our lives.
Of course, that's not to say that all work has an entirely positive impact on our wellbeing. Stress, burnout, boredom and workplace bullying, along with a lack of connection, autonomy, guidance or feedback, can all be detrimental.
"We need to consider workplace wellbeing as not just the ability and facility to work, but also mental health and wellbeing," explains Associate Professor Karina Jorritsma from the Future of Work Institute at Curtin University.
"Work itself can actually damage people too. Part of the role of the workplace is to support people who are experiencing ill health, regardless of cause. Then there's the prevention side of things: What can we do to design work so that we don't exacerbate health issues?"
Work relationships and connection
A major intangible benefit of work is the bond that can be formed with our workmates and managers – or even the customers we provide services for.
"The connections we have with our peers, colleagues within our team, and the relationships we form with other people in the workplace play critical roles in maintaining a sense of wellbeing," says Christian Stenta, Manager of Social Change at Australian Red Cross, an Australian Unity community partner.
"It's about feeling like you can come to work and be part of a network, that you're able to bring a variety of aspects of yourself to the workplace and can thrive alongside others."
But an oft-ignored aspect of workplace wellbeing is the difficulty we may have in establishing new connections when we change jobs, especially if we've just left an organisation we had close ties to.
Says Christian: "Starting a new job is an example of a life transition, and so we can anticipate an experience of loneliness, especially during the first two weeks. It's because we don't know a lot of people, we're establishing our networks, and developing a sense of who we are in relation to the others around us."
A sense of purpose and fulfilment
Meaningful work is closely tied to our self-esteem and how we value ourselves. It offers avenues to set goals and strive for them, to challenge ourselves and improve, to learn and develop new skills, to progress and be acknowledged accordingly.
Realistically, few people can expect every work day to be constantly inspiring and interesting. But Karina contends that the concept of "smart" work – where employees are provided with the tools (technology, flexibility etc) to enable them to do their jobs better – has enormous benefits for both employee and employer.
"Smart work is stimulating. It encourages people to use their skills and do a variety of tasks," says Karina. "It also allows mastery, so people are rewarded and recognised appropriately, and they have clarity. There's also the potential upside of agency or autonomy – people having control over the work they're doing.
"Giving people productive and meaningful work is good for mental health and wellbeing. But it can have good productivity outcomes as well."
However, depending on who we are or what we are employed to do, work should not be our sole focus, explains Christian. Instead, it's all about achieving equilibrium between our work and other important aspects of our lives.
For example, some people are wired to pour a huge amount of their energy into their work; for others, there needs to be a much more measured approach that prioritises family, socialising, hobbies, and rest and relaxation. The stage of someone's life they are at may also have a significant bearing on that equation. According to Christian, there are no hard-and-fast rules.
"In today's world, there's an increasing conversation around being able to bring our skills and values and attributes into a work context," says Christian. "But some people benefit from maintaining a barrier between their passions and their work. Being able to work nine-to-five, then leave the work environment without ongoing concern can be really important to their wellbeing because they can manage the separation more effectively."
Christian says it's important for people to be mindful of how many eggs they put into that work basket. "Ask yourself: 'Do I need to find a job through which I find total fulfilment, or am I able to maintain a portfolio of things that I do?'"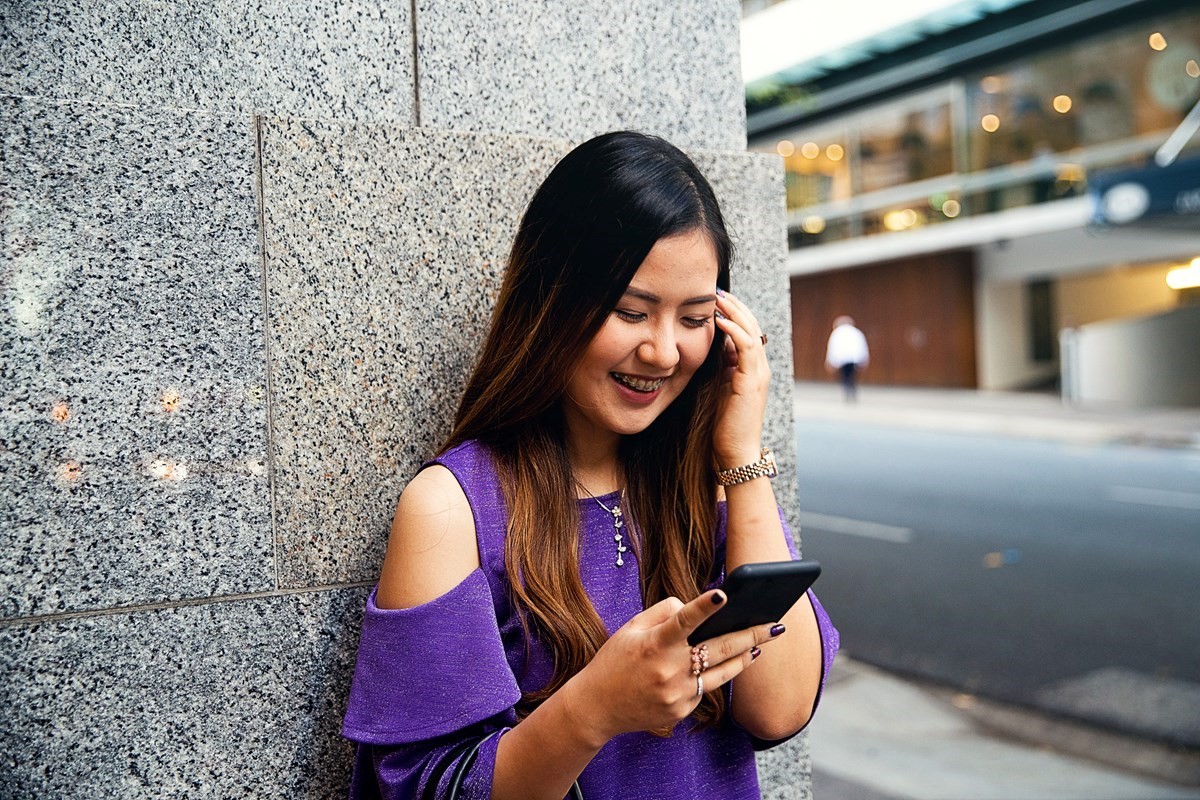 Easy steps to promote wellbeing at work
As we've learnt, the connections we form at work can have a real impact on our wellbeing. But if you're feeling out of sorts, where do you start?
Christian recommends reviewing the avenues you may already have at your disposal, particularly if you are new to an organisation.
"The most obvious resource to engage with is an employee assistance program, which most organisations have available. When I'm establishing onboarding experiences for employees, I'll take steps in the first couple of weeks to ensure the new person has had an opportunity to engage with and catch up with as many different people as possible, helping them cultivate a network."
Christian also advises grasping as many chances as possible to connect with your workmates.
"I'd encourage people where possible to lean into meet-up opportunities, whether that's a regular brown-bag lunch session or going for lunch or drinks on a Friday," he says.
"Find those opportunities to interact – even online in the case of remote work. Signing up for as much stuff as possible creates the best opportunity to be able to interact with and get to know the people you're working with."
When it comes to mental health in the workplace, Karina puts the onus on employers to create an atmosphere and environment that fosters wellbeing.
She goes on to provide the following list of the basic aspects of a healthy workplace environment, which includes:
Providing people with the opportunity to use their skills.
Giving employees clarity about their work.
Rewarding and recognising good work.
Avoiding micromanaging, and providing flexibility.
Not overloading people with tasks.
Ensuring open lines of communication and connection.
"Supporting employees' mental health isn't something that requires unique or different skills to good management and leadership skills," Karina says.
"There's the responsibility of management, and arguably employees themselves, to have mental health awareness. To that end, training can be helpful."
As adults, so many of our waking hours are spent at, or thinking about, work. It's no wonder that our jobs can have a significant impact on our wellbeing, but there are concrete steps we can take to ensure that that impact is a positive one.
Disclaimer: Information provided in this article is of a general nature. Australian Unity accepts no responsibility for the accuracy of any of the opinions, advice, representations or information contained in this publication. Readers should rely on their own advice and enquiries in making decisions affecting their own health, wellbeing or interest.