Digital footprints on death – that is, the social media accounts, online profiles and other digital assets of a person who passes away – are a growing issue as social media usage steadily proliferates past generation Z and millennials and increasingly into older generations.
Taking stock of and itemising the social media accounts of the deceased is difficult enough. Add to that the fact that these platforms tend to operate in offshore jurisdictions means there is no uniform treatment, and not a lot of local legislative guidance on how to gain control of content and close down accounts of a loved one when they pass away.
The recent finding in a Massachusetts Court in the United States is a good example.
In the case Ajemian vs Yahoo! Inc. the Court found that legal representatives of a deceased email account holder were able to access email messages of the deceased, despite there being no Will or direct instructions allowing this to occur.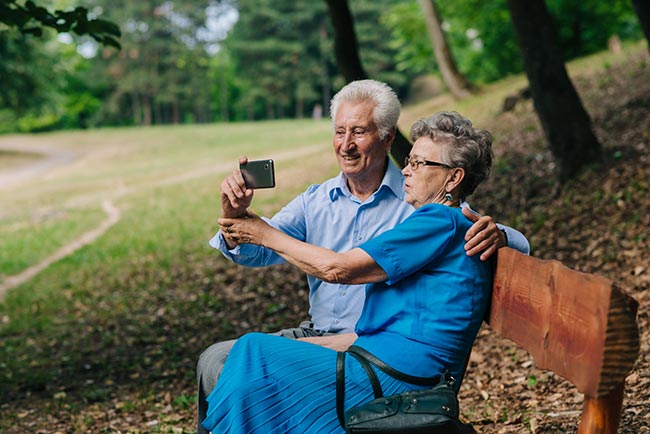 People rarely give any thought to their digital footprint when making their Will, but with social media activity on the rise, the treatment of online accounts and content is an issue that should be incorporated into all estate planning considerations.
For close relatives and friends, the real meaning of many of these social media platforms is the access to the photographs and images that are saved there.
The different social media platforms have different procedures and actions that that follow a user's death, and it is worthwhile being across the different treatments. Depending on the platform, the options for family members are to have the account memorialised, or to have the account closed down.
Facebook, the most popular platform, allows users to nominate a legacy contact who is granted control of the account upon the user's death. This access includes ability to close the account, download saved content, or establish the profile as a memorial site to the user.
Instagram, similarly, will memorialise an account on the death of the user if a family member requests it. It will also remove an account on a family member's request.
Despite being one of the most popular platforms, Twitter doesn't offer any legacy contingencies, although family members can request an account be deactivated if the user has passed away.
For many professionals, LinkedIn is an essential communication and networking tool. While LinkedIn doesn't provide any memorialisation options on the death of an account holder, it does provide functionality to request the removal of a user's account.
The grieving process is difficult, and wading through the bureaucratic process of online profiles and social media accounts adds to the stress. Consideration of these accounts, and the ownership of your digital footprint content in them, should not be ignored when making a Will.
Disclaimer: Any advice in this document is general advice only and does not take into account the objectives, financial situation or needs of any particular person. You should obtain financial advice relevant to your circumstances before making investment decisions. Where a particular financial product is mentioned you should consider the Product Disclosure Statement before making any decisions in relation to the product. Whilst every reasonable care has been taken in distributing this article, Australian Unity Personal Financial Services Ltd does not guarantee the accuracy or completeness of the information contained within it. Any views expressed are those of the author(s) and do not represent the views of Australian Unity Personal Financial Services Ltd. Australian Unity Personal Financial Services Ltd does not guarantee any particular outcome or future performance. Taxation Information in this document should not be relied upon without seeking specialist advice from a tax professional. Australian Unity Personal Financial Services Ltd ABN 26 098 725 145, AFSL & Australian Credit Licence No. 234459.