"I'd go to school not knowing where I was going to sleep that night. So to own this home, it just feels so good."—Dr Marcus Woolombi Waters.
Key points
Australian Unity is a proud partner of Indigenous Business Australia. Our aim is to make banking products more accessible to Indigenous Australians and support financial wellbeing and economic independence.
Research shows that owning your own home leads to improved socio-economic outcomes and healthier, safer, more prosperous communities.
For Dr Marcus Woolombi Waters, owning a home was a momentous occasion, helping him achieve a sense of stability and wellbeing that had been missing from his childhood.
Every child deserves a place to call home. Unfortunately, growing up in the remote Aboriginal community of Toomelah, Dr Marcus Woolombi Waters wasn't so lucky. Taken from his mother at birth as part of the Stolen Generations, he was only reunited with her at the age of 14.
"She didn't cope very well," he admits. "There were no streamers or balloons. A lot of the kids that came back, well, it's hard to celebrate because that reunion is like a plaster being ripped off a wound."
One day, Marcus woke up to find his mother had gone. After that, relatives kept an eye on him, but simply weren't in a position to provide the domestic security he craved. "I don't want to say I was homeless," he explains. "We had aunties you could go to if there was nowhere else. But you couldn't move in, because if you moved in, you took a bed.
"So I would have to go to school and get myself invited to a mate's place after school. From there, hopefully an invitation for dinner. Once I was invited for dinner, I'd ask if I could stay to sleep. Once I knew I could sleep there, I'd ask if I could do my laundry…"
In short, Marcus was forced to live a precarious existence that lacked the basic foundations most of us take for granted. Inevitably, that hand-to-mouth lifestyle takes its toll. "Poverty is difficult to deal with," Marcus admits. "I was involved in substance abuse, mental health problems, drugs, stealing… I did a lot of things that I'm deeply ashamed of."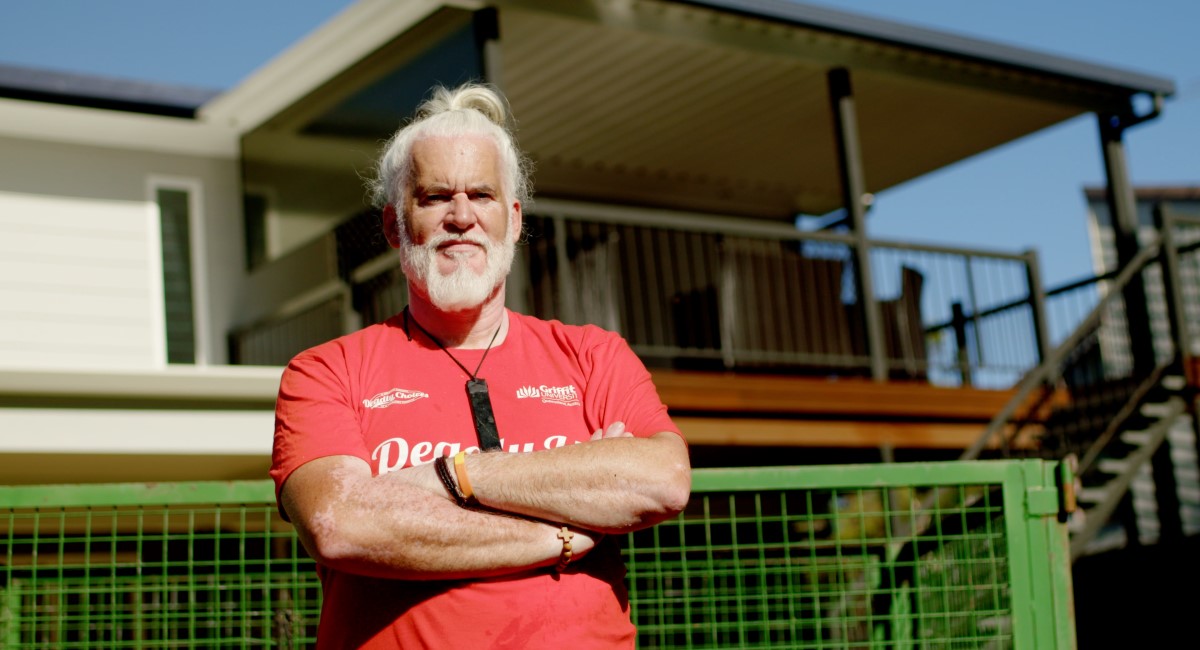 The impact of homelessness
Unfortunately, Marcus's childhood is hardly unique. Christine Yates, Chief Executive Officer of Retail, Australian Unity, points out that the 2016 Census revealed a staggering one in 28 Indigenous Australians were classified as homeless.
"Home ownership can lead to significantly improved socio-economic outcomes, and research has highlighted how important having a place to call your own is in fostering safe, healthy and prosperous communities," Christine says.
"That's why at Australian Unity we're committed to supporting the economic empowerment of Indigenous Australians, by educating ourselves on the causes and effects of discrimination and inequality, and being an active leader in the Reconciliation processes."
Escaping the poverty loop
Luckily, this is a story with a happy ending. The Kamilaroi man managed to drag himself out of his desperate circumstances, crediting his education as the source of his escape. Partly sustained by his faith, Marcus finished high school and then proceeded to advance from there, securing an undergraduate degree and continuing on to postgraduate studies.
Today, he is Dr Marcus Woolombi Waters, a Senior Lecturer at the School of Humanities, Languages and Social Science at Griffith University. "It's been quite a journey," he says with a smile.
Yet for all his determination, Marcus still faced an uphill battle to buy his own home. Indigenous Business Australia (IBA) assists people of Aboriginal descent to secure their own property. The problem was that, having being taken from his mum as a child, Marcus had been sent to New Zealand, so he lacked the Australian citizenship that was required to qualify for the scheme. He was caught in a bureaucratic catch-22.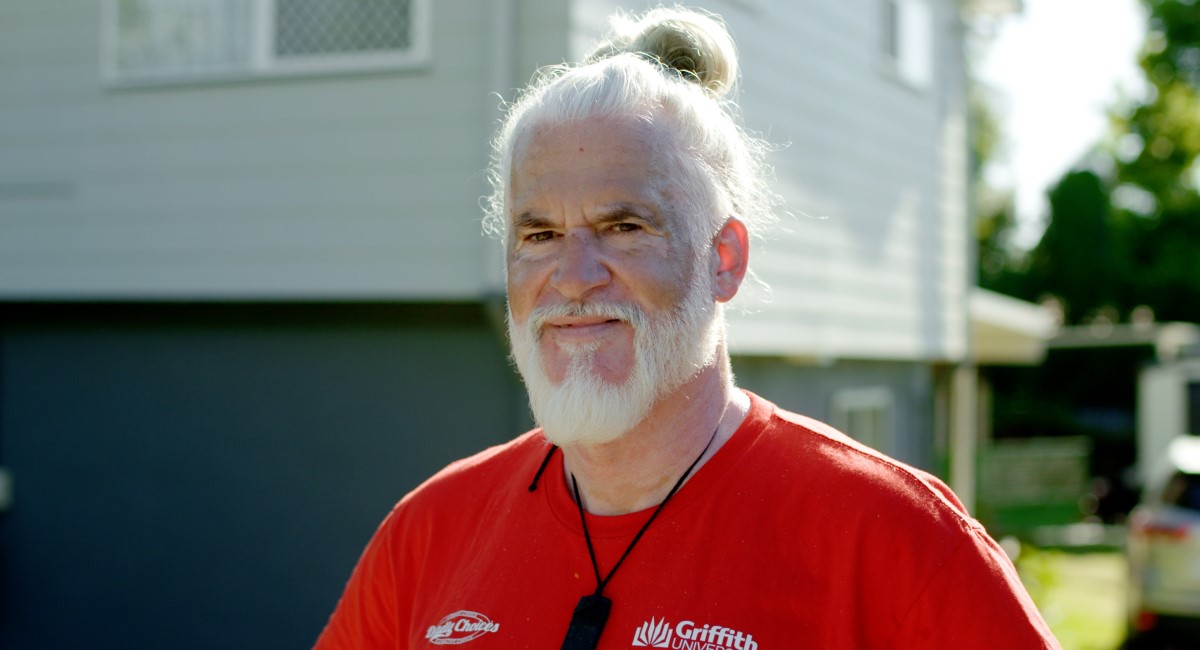 The property ladder
Fortunately, one of the IBA officers recommended a new program offered in partnership with Australian Unity. As a member-owned wellbeing organisation, Australian Unity had started working with IBA to provide specialised and culturally-appropriate financial services to Indigenous customers.
Marcus benefited from this arrangement by securing a "split home loan", where Australian Unity lends up to 80% of a property's value to customers and IBA provides a second mortgage covering an additional 15% .
This product provides accessibility for those with small deposits and helps to tackle some of the real-life challenges that Aboriginal and Torres Strait Islander people face in relation to achieving financial security and wellbeing.
A relationship manager from the program was assigned to work with Marcus to circumnavigate the citizenship issue and ensure he could raise a deposit via IBA, then source a home loan from Australian Unity.
"Andrew was a blessing," Marcus recalls of the Australian Unity employee. "At that stage, I was ready to walk away, but he gave me his word that he would do everything that he could. He helped to get me across the line and the interest rates with Australian Unity were also very competitive."
This specialised support enabled Marcus to finally buy his own home, an achievement that—given his background—was charged with significance. "My teenage years were hard," he says quietly. "I didn't have a stable home. There were no notches on our kitchen wall as you grew older over the years, because you just didn't have that type of permanency. I'd go to school not knowing where I was going to sleep that night. So to own this home, it just feels so good."
Home sweet home
Marcus is now determined to ensure that his children, grandchildren and broader family can also share in the security of knowing they will always have a place to stay. "If my grandchildren ever need a bed, I've got a bed for them," he insists.
Equally as important as the house itself, however, is the peace of mind it's brought Marcus after all these years. "It's been a long time since I've felt this calm and at ease with myself and my life," he says. "And I really put that down to being one of the very first clients to come through this program."
"I would love to think that there'll be many more after me who'll benefit from the same level of customer service, sensitivity and understanding of the historical context behind why home ownership is so important to our people. We need to close the gap."
Disclaimer: All banking products are issued by Australian Unity Bank Limited ABN 30 087 652 079 AFSL/Australian Credit Licence No. 237994. Australian Unity Bank Limited is a fully owned subsidiary of Australian Unity Limited.
Fees, charges and lending criteria apply. Any advice does not take into account your personal needs and financial circumstances and you should consider whether it is appropriate for you. Before acquiring any product you should read the relevant terms and conditions (including Terms of Use), any Product Disclosure Statement (if relevant), Financial Services Guide and Credit Guide—available here.
Our Target Market Determinations are available here.