"No mother could be more proud than I am. Melissa is a compassionate, capable, considerate and hard-working advocate for people with disability." – Narelle Simcoe.
Melissa Simcoe was a preschooler when she first noticed other people's reactions to her parents, Keith and Narelle, a young couple with cerebral palsy.
"I noticed how adults and children would stare at them all the time. Even as a four-year-old, I remember feeling compelled to stare anyone down that looked at them for too long," Melissa says.
Melissa's parents were born with cerebral palsy, a physical condition that affects the motor function of the brain, affecting a person's ability to move. It may also cause visual, hearing and speech impairment.
Now a Manager in the Home & Disability Services team at Australian Unity, Melissa not only felt a sense of needing to protect her parents, but also of "getting people to acknowledge what they were doing … that lingering stare deeply affected my mum and dad. It was very frustrating that people didn't understand people with disability.
"Early on I felt a strong need to advocate for my parents," she says.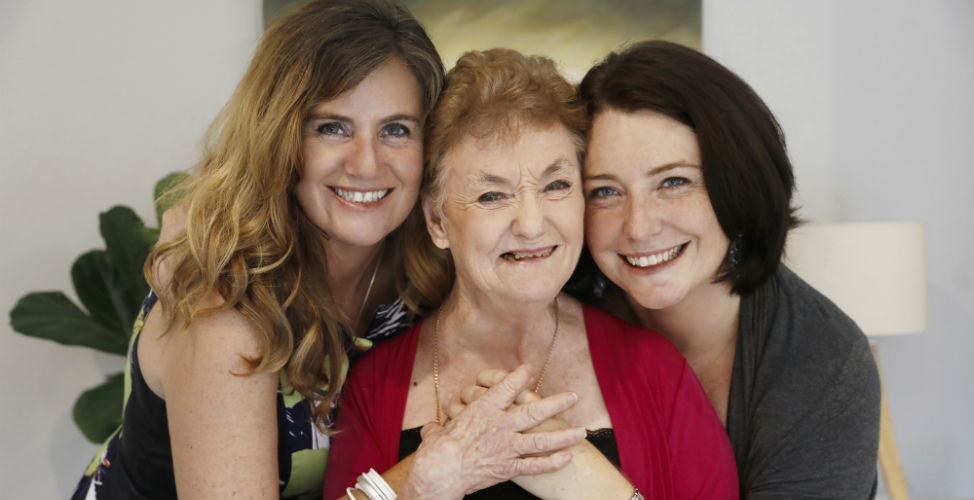 Keith and Narelle met while working at a facility for adults with cerebral palsy, built by the Cerebral Palsy Alliance at Allambie Heights in Sydney. The family, including Melissa and her younger sister Leeanne, who is now studying nursing, lived for many years in a house on the premises, where Keith worked as a manager and was a staunch advocate for the residents.
Within the Simcoe family home, the focus was on ability. Many had discouraged Keith and Narelle from getting married and having children, fearing they wouldn't cope. Narelle says: "We were proving to the doubters that indeed we could succeed."
"Keith was wonderful at inventing things that made our lives easier, for example a device to hold vegetables steady while being peeled. Also, one for toast or bread to be buttered with one hand," Narelle says.
Melissa adds: "Dad was unable to flexibly use his arms so, apparently, he would pick my sister and me up in a baby blanket with his teeth, to move us from the bassinet to the bed."
When Melissa started school and began receiving invitations to parties, Narelle studied for her driving licence. "My parents were struggling to get me to those sort of events, so Mum studied for her driver's licence. That was pretty amazing," Melissa says.
"Mum has only recently let it lapse and she's 73 now. She was 35 when she got her licence. It was absolutely incredible really."
Following a tragic accident in 1979, in which Keith sustained a significant brain injury from a fall, Narelle became his carer and the family moved to Port Macquarie to be closer to Narelle's supportive parents.
It was a very difficult time for the family. Narelle managed to bring up two young daughters – Melissa was aged eight and Leeanne was two – while caring for her husband. Keith received personal care and domestic assistance from the Home Care Service of New South Wales (later acquired by Australian Unity).
Melissa says she left Port Macquarie for Sydney's better opportunities. "I guess I needed a break from my childhood … initially I wasn't interested in pursuing a career in the disability area."
Melissa joined a bank and started a Business Degree, later switching to Arts and specialising in Policy and Asian Affairs.
"What I found over time was I was drawn to jobs that supported people with disability," she says. Melissa began supporting a professional woman with cerebral palsy at her workplace, then children with autism at a respite centre; and later became a teacher's aide for children with intellectual and physical disabilities.
In 2002, Melissa joined the New South Wales Department of Ageing, Disability & Home Care, working at the Guardianship Tribunal and later moving into the policy area. Melissa completed a Masters of Disability at the University of Newcastle in 2006 and joined Australian Unity in early 2016.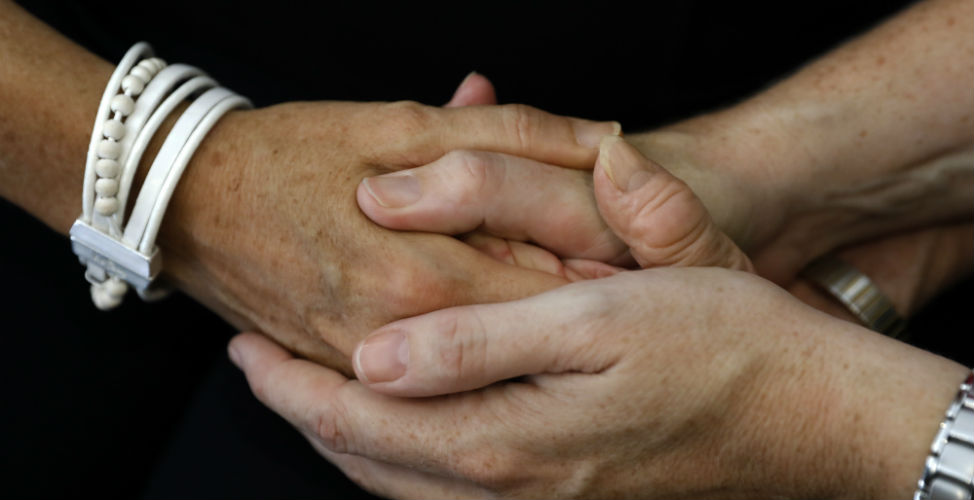 Keith passed away in 2007 and Narelle is now looking to move closer to her daughters, who live in Sydney.
"No mother could be more proud than I am," Narelle says. "Melissa is a compassionate, capable, considerate and hard-working advocate for people with disability."
Melissa responds enthusiastically to her mother's praise.
"Leeanne and I have really been blessed to have Narelle and Keith as parents.
"It has made us better people – we are honoured and proud to be their daughters. "I am ensuring that my boys, Arden, 9, and Flyn, 6, will also be advocates for people with disability. Unfortunately they weren't able to meet their Poppy Keith but they know and love their Nanna Rel," Melissa says.
"I definitely don't pretend to know what it is like to have a disability. It is a unique situation to be a person with a disability and have the world treat you a different way.
"But what I do have is an insight based on my mother and father's situation, their experiences, and I've lived that my whole life.
"I've experienced their struggles and their frustrations and also acknowledged their joys and their achievements, which have been immense when I think about the barriers that they have come up against. I hope I use that insight and experience in my work every day.
"I know my story is only one of the hundreds of other stories of Australian Unity staff that have a personal connection to a loved one with a disability."
Words: Graeme Kemlo