"Being able to help somebody in a time of need, you don't expect anything in return but to know that you've helped them on their worst day is an amazing feeling." – Tammy Meyers.
For Tammy Meyers, it's how she feels about the work she does that counts the most.
"I just like helping people stay in their homes and helping people with day-to-day living," says the Allocations Coordinator for Australian Unity in Ballarat, Victoria.
It's why she loves her role and was the motivation behind her decision to become a volunteer firefighter for the Country Fire Authority in 2002.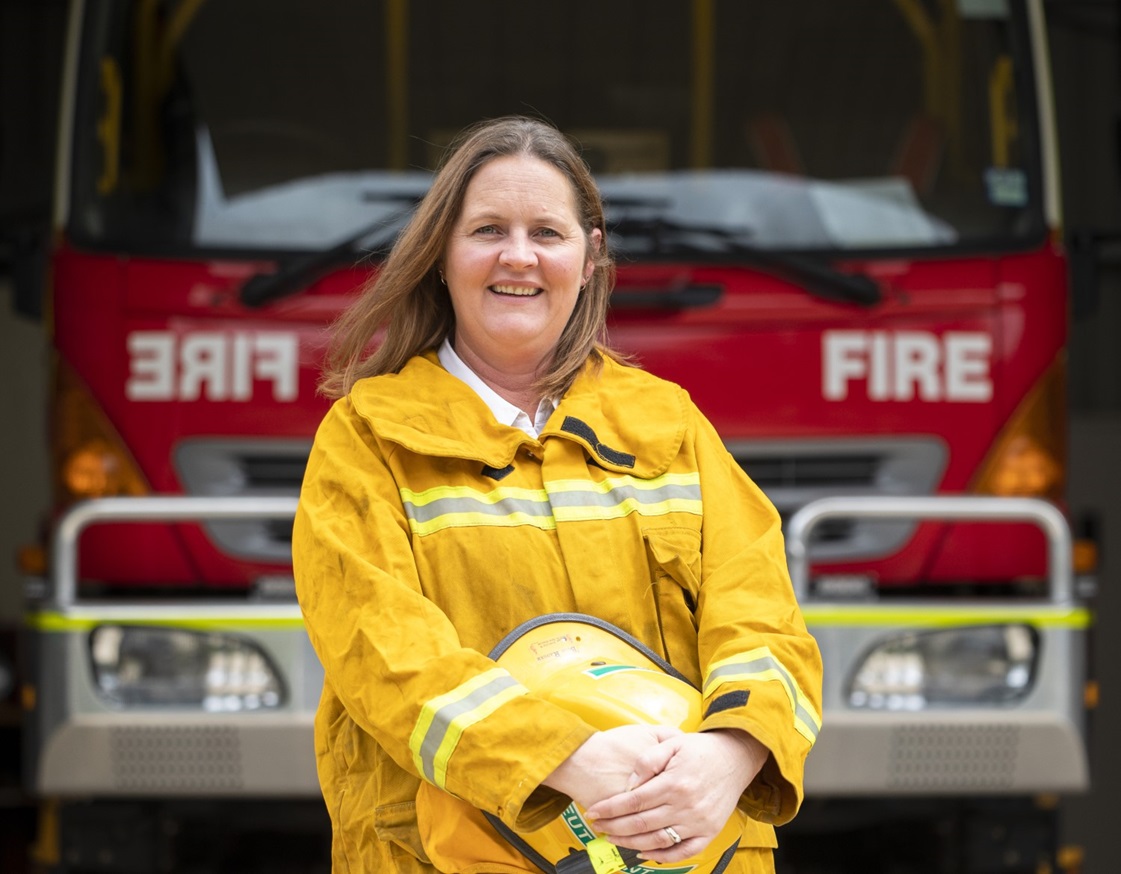 Tammy's day-to-day work is mostly logistics based. "I fill services for customers or carers who are off sick or on annual leave," she says. "I arrange times for carers to go out and help customers."
That ensures Australian Unity's valued customers continue to get the care they need – such as housework, showering assistance and shopping. "Without that support, some people might not be able to stay in their own home," Tammy says.
"I started off doing a bit of reception, admin and allocations with Home Care Plus [in Ballarat] in 2002," she says. "I've had a few roles since being with Australian Unity, but allocations coordinator is probably my favourite and the one I'm best at."
The work comes naturally to Tammy; she understands that it takes time to connect with customers and to build trust. "I have one customer who will only speak to me," she says. It took a little time, but the two have formed a strong bond.
Because allocations coordinators need to understand customers so they can give them the best-possible service, some customers might feel more comfortable with certain carers. "Knowing the customer makes them feel they're not just another number," Tammy says.
While her role doesn't require her to go out and meet customers, on occasion she does. Tammy does this because she has known some customers since 2012 and sometimes they request to meet her.
"It's nice to put a face to a name and it makes them more comfortable because they know who they're talking to on the end of the phone as well," she says.
In 2001, Tammy watched television footage of firefighters battling the devastating bushfires known as Black Christmas, which tore through parts of New South Wales and the Australian Capital Territory.
"I just thought, I'd love to be able to do that; I'd love to be out there helping, and that's what I did," she says.
In 2002, Tammy became a CFA volunteer in Waubra, near Ballarat, where she lives with her husband, Andrew, and their three children, Tylor, 21, Hailey, 16, and Cody, 13.
Since signing up 18 years ago, Tammy has been on two deployments, one of which was for the fires in East Gippsland earlier this year.
When talking about her experiences with the recent East Gippsland fires, Tammy, who is now a first lieutenant, says she felt a range of "different emotions". She says it was "heartbreaking" to see people who had lost their homes, the very place Tammy works so hard to keep her Australian Unity customers.
During her three-day deployment, Tammy's job was to put out small fires that were still burning – this is known as blacking out hot spots. She did this with a team of 25 to 30 people; some were complete strangers but became more like family during their time together.
"Everyone looks out for each other, because at the end of the day, we all just want to return home to our families safely."
Tammy would like to return to the places she went to on her deployment "for a visit and some adventures".
"Being able to help somebody in a time of need, you don't expect anything in return but to know that you've helped them on their worst day is an amazing feeling," she says.