"I hope that I inspire other people to do something to help others too." – Norma Lindsay.
Norma Lindsay is on a mission to help end breast cancer, and knitting needles are her weapons of choice.
"We're all put on earth for a purpose and mine is knitting. This is what I'm here to do," says the 87-year-old Newcastle resident, who has spent decades knitting items to raise funds for the breast cancer cause.
Norma began knitting for breast cancer after the tragic loss of her 32-year-old daughter Cheryl, who passed away from the disease in 1990. Norma explains that once her daughter realised her diagnosis was terminal, the mother of two decided to donate her body to science to help find a cure.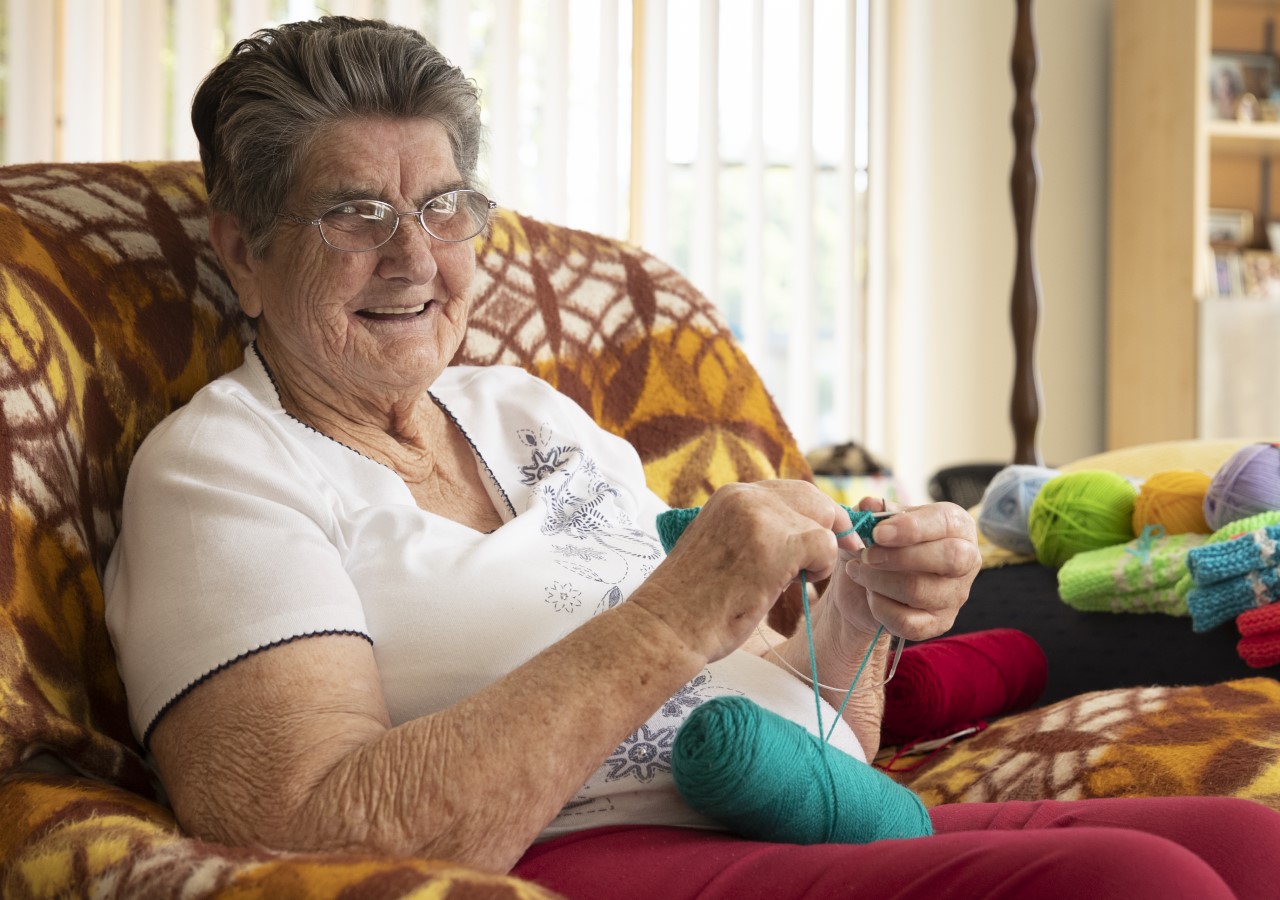 "She knew the doctors couldn't help her, but she might be able to help someone else," Norma says.
A mere eight years later, Norma's grief was compounded by the death of her 30-year-old son Fred, who was killed in an accident while travelling in South Africa, leaving her with three remaining children.
Norma believes that knitting has helped the healing process by giving her something meaningful to focus on, especially after she was widowed in 2005.
"Knitting keeps me active and sane. People often ask me how long I'm going to knit for. And I say, 'till the day I die'," says Norma, whose love affair with knitting began when she was six years old.
"During World War II you couldn't find knitting needles in the shops. So we used house nails and meat skewers from the butcher to learn how to knit," Norma remembers.
"There was also a wool shortage. Mum made us unravel old jumpers that were past darning. We then used that wool to learn to knit."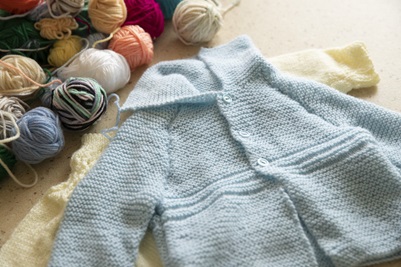 Once she got the hang of it, Norma and her siblings knitted socks, balaclavas and scarves for the Red Cross to distribute to soldiers.
This spirit of generosity runs through her family with Norma recalling that her father was an incredibly charitable, community-minded man, despite being unable to work due to heart problems caused by rheumatic fever.
He encouraged all his children to help others who were worse off than they were, despite not having much themselves.
"Even though we weren't able to have a lot of the things other kids did, it didn't worry us because we still had a good life," Norma says.
Nowadays, Norma knits almost every day and has become adept at multitasking. She knits while watching television, she knitted when she was in hospital with a nasty bout of influenza and at one stage (when bingo buttons were used instead of markers) she would even knit and play bingo at the same time, much to the amazement of onlookers.
During the COVID-19 lockdown, knitting replaced bingo sessions and outings to cafes. By the end of the year she'd knitted 26 pairs of bed socks, 45 beanies, 18 jumpers and eight hot water bottle covers for the BreastScreen clinic in Waratah, New South Wales.
In June 2020, Norma's efforts were formally recognised by the Parliament of New South Wales, with Sonia Hornery, MP for Wallsend, commending her contribution to the community. A framed letter of acknowledgement now takes pride of place in Norma's home.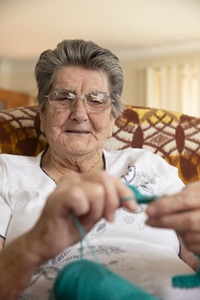 Although she's in good health and lives independently, bulging discs make tasks like cleaning difficult. The Australian Unity Home Care Team visits every fortnight and helps Norma with gardening, cleaning, ironing and grocery shopping as part of her Home Care Package.
With domestic duties taken care of, Norma has more time to focus on knitting. She hopes her efforts to support the breast cancer cause encourage other people to contribute. More importantly, she encourages men and women to be aware of the warning signs of cancer and go to their GP if they have concerns.
"I lost my daughter to breast cancer, and my elder sister died of leukemia back in 1954. I lost a niece to lung cancer, and my husband and son-in-law also both had prostate cancer. But I don't let it get me down. I hope that I inspire other people to do something to help others too," Norma says.
Words: Jo Stewart Photos: Christopher Ireland