"They think, 'we're not eligible because our household is getting this help'. But a Home Care Package is designed for each individual person." – Donna Laverty, Local Partnership Specialist at Australian Unity.
Until recently, Australian Unity Home Care customers Elaine "Joy" Rapp and her husband Barry thought they were making the most of her Commonwealth Home Support Programme (CHSP). But when the couple, both in their 70s, attended a presentation at their retirement community in Goonellabah in New South Wales, they discovered more support was available.
Joy, who suffered a bad bout of pneumonia three years ago and sought Australian Unity's support for fortnightly subsidised cleaning through a CHSP, discovered that she and Barry might be eligible for a Home Care Package, which offered additional services.
"I used to be able to do everything and since I had this pneumonia, I can't breathe properly," Joy says. "I'm on three puffers a day and I also have a heart condition. I can do things, but I can only do them for about five minutes and I'm exhausted."
The presentation was delivered by Donna Laverty, Local Partnership Specialist at Australian Unity, who is part of Australian Unity's new advisory service, launched in February 2019. The service assists older Australians to understand what level of care they could be eligible for through My Aged Care.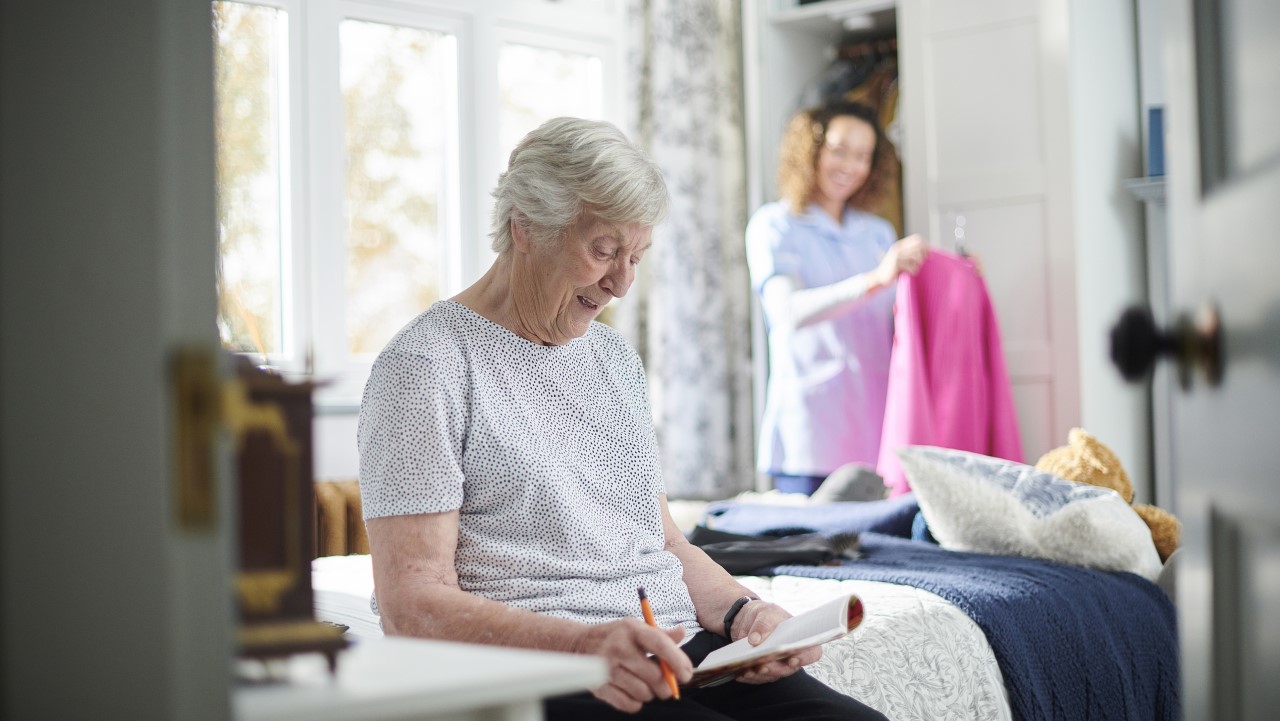 Joy contacted Donna after the presentation and they organised a meeting. "She was very good and outlined everything that was available to people when they get older," Joy says.
During non-COVID times, Donna regularly presents at retirement villages and community events in northern New South Wales. "We run an interactive session and explain how people can access My Aged Care to get more help in their home," Donna says.
To be eligible for aged care assistance at any level, older Australians must first traverse the often-confusing world of My Aged Care – the portal for accessing government-funded aged care services.
Donna says that older people and their families can be confused by the communication process or daunted by the application criteria.
"My Aged Care rings a customer twice. Unfortunately, if they don't answer, the file is closed," Donna warns.
Mobility or hearing issues can prevent older people from getting to the phone, which can result in a closed file with no explanation.
Donna and the Australian Unity Advisory Service Team serve as the intermediaries between customers and My Aged Care – following up on phone calls and paperwork and acting as the sounding board for any questions
She says elderly couples often don't realise that they could each be entitled to a Home Care Package. "They think, 'we're not eligible because our household is getting this help'," she says. "But a Home Care Package is designed for each individual person.
"In Joy and Barry's case, Joy was getting some domestic assistance, but Barry wasn't getting anything at all."
Barry, who is deaf, was eligible for a level two Home Care Package in his own right. This means that, together, the couple can receive domestic assistance, help with shopping, social support and some home modifications – such as handrails.
Joy and Barry have both received approval for their level two Home Care Packages – although they are waiting to be assigned – but Joy says she wouldn't have been able to navigate the application process without Donna's assistance.
"I think she makes it all easier because she's dealing with older people so much that she knows what to say. I think she's quite good at it really," Joy says.
Once customers have contacted My Aged Care, Donna and the advisory team can provide support in organising an Aged Care Assessment Team (ACAT) assessment – which is how the government assesses an individual's level of required care. The process can sometimes require patience as there are varied wait times for an ACAT assessment, and then another wait for final approval.
Donna encourages anyone who might need more support to get in touch. Members of the advisory team regularly present at retirement villages and community events to explain the process – including organisations not affiliated with Australian Unity.
Words: Georgia Lejeune