"All of the Home Care workers who I've come into contact with have great empathy and a desire to assist customers in any way they can." – Catherine Hassard, Relief Service Coordinator at Australian Unity.
If you ever stop by St George's Lake in Creswick, Victoria, you may well spot Struan Robertson and Mutiu Omolaja sitting in the shade of a tree, having a friendly chat.
Australian Unity Home Care Worker Mutiu has been supporting 68-year-old Struan with Home Care Services twice a week since August 2020, and visiting the lake is one of their favourite activities.
"Struan drives us there and, if we haven't had lunch, we'll stop at a cafe on the way, buy food and drink and take it to the lake," Mutiu says.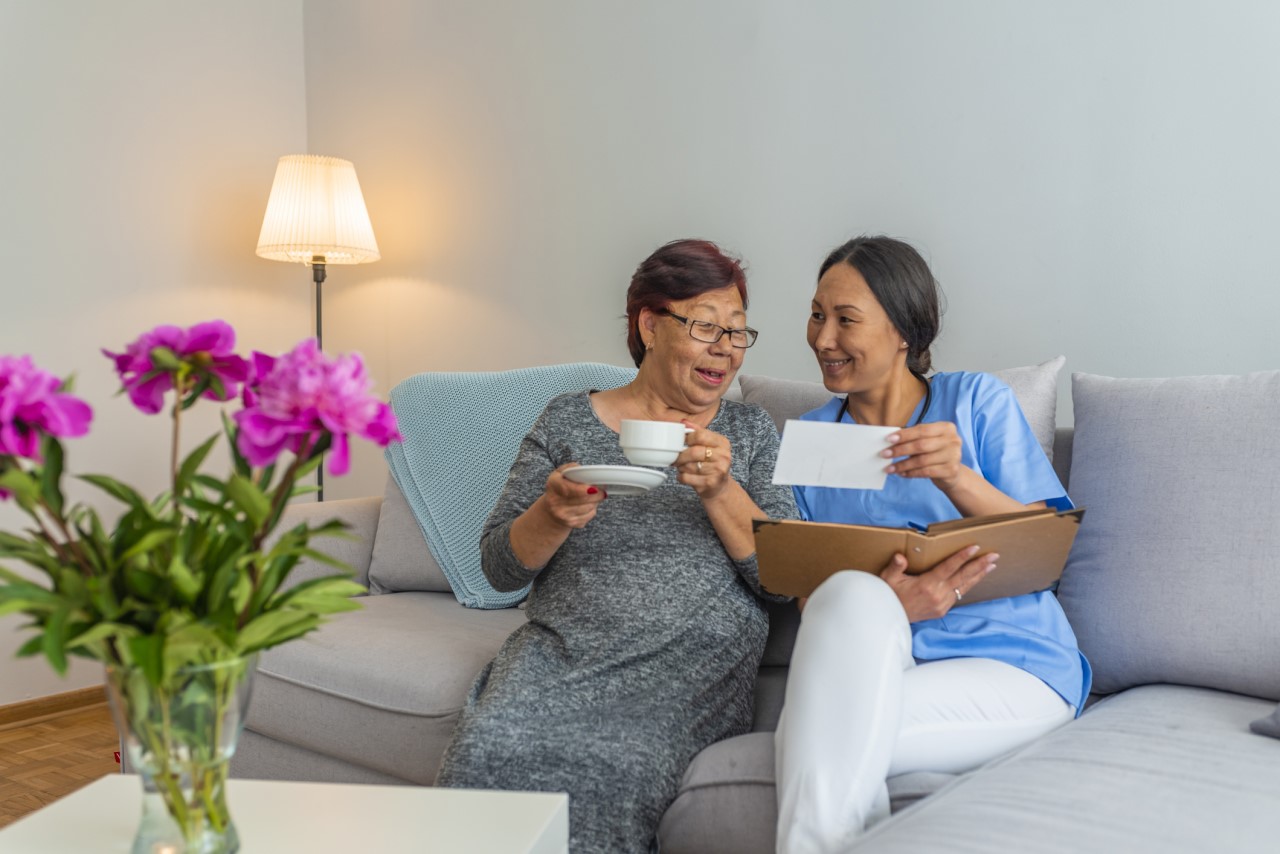 The duo remains at this picturesque setting for an hour, happily having a yarn and watching what's going on around them.
Though Struan also receives light domestic support, it's the social aspect of Mutiu's visits that he looks forward to the most.
Having endured a difficult 2020, marked by major abdominal surgery, heart problems and 57 days in hospital without visitors due to COVID-19 restrictions, Struan is glad to finally be getting out and about again, with Mutiu by his side.
According to Catherine Hassard, a Relief Service Coordinator at Australian Unity's Northern Sydney Branch, social support caters to our intrinsically human need to make connections.
"It can be very important for people who are feeling isolated and don't get out, or don't have family support," she says. "It allows us to take a holistic approach to care."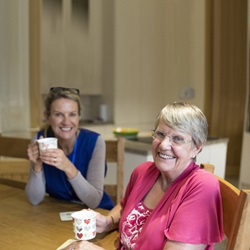 In her previous role as a Home Care Worker Coach, Catherine was able to guide carers in finding ways to deliver that "little something extra" to customers, to build trust and make their day brighter. Catherine encourages connection on a more personal level. "For instance, if a customer is a keen reader, you talk about the books they've read."
Catherine admits it's not the simplest skill to impart but believes it's instinctive for most Home Care workers. "All of the Home Care workers who I've come into contact with have great empathy and a desire to assist customers in any way they can," she says.
Getting to know customers' preferences is inherent to a Home Care Worker's role. They don't only offer domestic support, such as cleaning and shopping; these days, carers are encouraged to think more broadly about a customer's wellbeing and what matters to them.
Catherine explains that social support means something different for every customer. In some cases, the additional support will empower customers to participate in activities or complete tasks that they didn't believe they were able to do anymore.
It might entail going for a drive, going for a swim, visiting a favourite shop or catching up with friends in residential aged care. On other occasions, they might do gardening with their customers or sit down for a cuppa over a board game, puzzle or craft activity.
Catherine says she hears many stories of customers wanting to learn more about their companions' lives – often asking about their families, hobbies and backgrounds.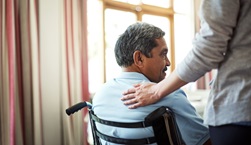 Such is the case for Struan, who likes to talk with Mutiu about his early life in Nigeria and the impact of recent conflicts on his family.
Not that it's always easy to find topics of mutual interest: Struan follows AFL and is partial to fishing, stamp-collecting and car racing. Mutiu, meanwhile, is a devoted soccer fan.
But they're learning to find common ground.
"Struan loves hockey, which his sister used to play," Mutiu says. "I didn't know anything about hockey before, but having discussed it with him, I'm interested in it now."
These kinds of social support are available to Australian Unity customers on a Home Care Package or who receive support through the Commonwealth Home Support Program.
Words: Beth Wallace