"We often say that financial stress and mental health are two sides of the same coin, both cause and effect."—Fiona Guthrie, CEO at Financial Counselling Australia.
Key points
Financial control is part of the "golden triangle of happiness", along with a sense of purpose and strong relationships.
How in control you feel of your finances isn't dependent on how much you earn; however, wellbeing does rise when household income rises.
If you feel you lack control over your finances, reach out to a financial counsellor or call the National Debt Helpline on 1800 007 007.
How do you feel when you think about your financial situation? Do you feel clear and optimistic? Or do you feel confused, anxious or even a sense of dread?
Regardless of how much you earn, either of these scenarios—or anything in-between—may apply.
According to the Australian Unity Wellbeing Index—a study of the wellbeing of Australians conducted in partnership with Deakin University over the past 20 years—while the amount you earn can affect your wellbeing, the level of financial control you have also has a significant impact.
Here we look at why financial control (or the lack of it) matters so much to Australians and their wellbeing.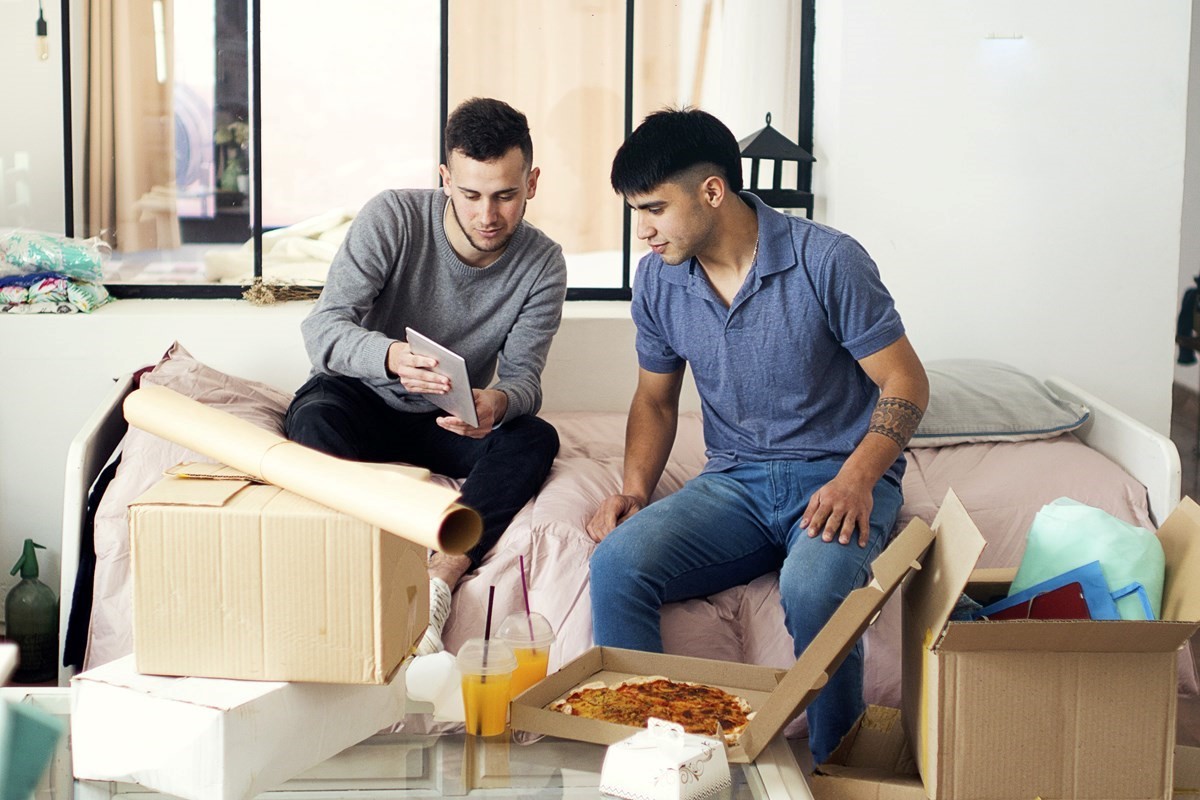 What is financial control?
To understand financial control, we need to understand that it's quite separate from wealth or earnings. A person who is earning double the salary of another might still have a lack of financial control – and feel less happy as a result.
A person in control of their finances knows when money is coming in and out, what they own, how much they owe, and the choices they have in regard to their finances – both immediately and into the future.
Fiona Guthrie, CEO at Financial Counselling Australia, emphasises that in addition to these objective measures of financial control, it's a concept that can also be viewed subjectively.
In this way, she says financial control can be "a feeling that you know what's happening with your money". Conversely, from the perspective of someone who lacks financial control, it can manifest as an "overwhelming worry that they can't pay a bill".
Why financial control is a game changer
According to the Australian Unity Wellbeing Index, financial control is one of three key elements required to maintain a positive sense of wellbeing. If financial control is present in life, along with strong personal relationships and a sense of purpose, we've achieved the "golden triangle" of happiness.
The Wellbeing Index also reveals the game-changing nature of financial control. It shows that those earning less than $100,000 a year still rate themselves at least eight out of 10 for being in control of their finances, while those who earned more than $100,000 assessed themselves at five or below out of 10 in terms of financial control. Even if you have a lower income, your wellbeing doesn't need to suffer as a result.
So how do we reconcile these findings with research that wellbeing also rises consistently as household income rises? The research also shows that the power of money to affect wellbeing lies in its capacity to alleviate stress and create an environment for happiness. Without financial control, money loses some of this power.
The puzzle of financial control
Given the strong relationship between wellbeing and financial control, it's clear that moving from a position of less financial control to more is desirable. However, as you might expect, it's not always a straightforward thing to gain more control of your finances.
Lack of financial literacy, mental health issues, unemployment, relationship problems and illness, along with poor decisions, can all impact on our level of financial control, says Fiona.
She elaborates: "We often say that financial stress and mental health are two sides of the same coin, both cause and effect. We know from financial counselling that if people are under financial stress it often also affects their mental health. And that flows through to relationships and so on."
Phil Usher is CEO at First Nations Foundation, an Australian Unity community partner that focuses on financial prosperity for Indigenous Australians. He agrees that a lack of financial control has enormous ripple effects. "Once you lack that control, the wheels can really fall off," he says.
Phil also explains how generational influences and larger social issues can present particular challenges in this area.
"If you look at financial control as having some predictability and structure with regards to finances, the challenge for Aboriginal people is the question of where they get that structure from," he says.
"For Aboriginal people, they might not have that person in the family that is money-savvy and they can go to for advice. Keep in mind that Aboriginal people have really only recently been able to work—that only kicked off officially in the 60s. So managing money is something that is relatively new to them."
Do you have financial control?
As we can see, financial control comes down to a feeling of predictability when it comes to your money and being in a position to make informed choices and set financial goals.
If you don't feel in control, Fiona says an important first step is reaching out for help.
"The best thing is to ring a financial counsellor at the National Debt Helpline on 1800 007 007. It can feel like you're being sucked into a vortex and things are coming at you. If people are feeling like that, talking to a financial counsellor and understanding there are things they can do can be empowering. It's a weight off people's minds."
Graham Fletcher, Senior Financial Adviser at Australian Unity, agrees. "People who are lacking financial control are often losing sleep over it and can't see any future". However, once they've regained control, "they reduce these stress levels and also feel less guilt about buying things—because they know what they can afford".
Graham offers more practical tips for starting to regain control of finances:
Make a list of what you own and what you owe – so you can better understand your financial position.
Set up an annual or monthly budget sheet, using last year's bank account to predict this year's spending and income – so you know what's going out and when, and can prepare.
See a financial adviser – so you get an understanding of what you can do for your future.
Use banking apps to categorise your spending – so you can identify (and change, if necessary) your spending habits.
Whether you feel like you lack financial control, or feel like you could improve how you handle your money, these tips show there's something you can do today that might just change your life.
Just take that first step—and you'll be inviting greater wellbeing into your life.
Disclaimer: All banking products are issued by Australian Unity Bank Limited ABN 30 087 652 079 AFSL/Australian Credit Licence No. 237994. Australian Unity Bank Limited is a fully owned subsidiary of Australian Unity Limited.
Fees, charges and lending criteria apply. Any advice does not take into account your personal needs and financial circumstances and you should consider whether it is appropriate for you. Before acquiring any product you should read the relevant terms and conditions (including Terms of Use), any Product Disclosure Statement (if relevant), Financial Services Guide and Credit Guide—available here.
Our Target Market Determinations are available here.