"If you are going to move, doing it sooner rather than later will make the whole process less stressful. It could help you to live a rich and independent life for longer." – Aimee Defries.
Even if you've been happily ensconced in your home for many years, you may start thinking about your living arrangements as retirement draws near. Whether you're looking to free up some capital for your future, find a new community or lifestyle, or simply make sure you can stay comfortably independent into the future, your home will play a big role in your post-retirement wellbeing.
Of course, there's a lot to consider – including some options you may not have heard about. This overview of what's available and the things to look out for can help you to start thinking about what might be best for you.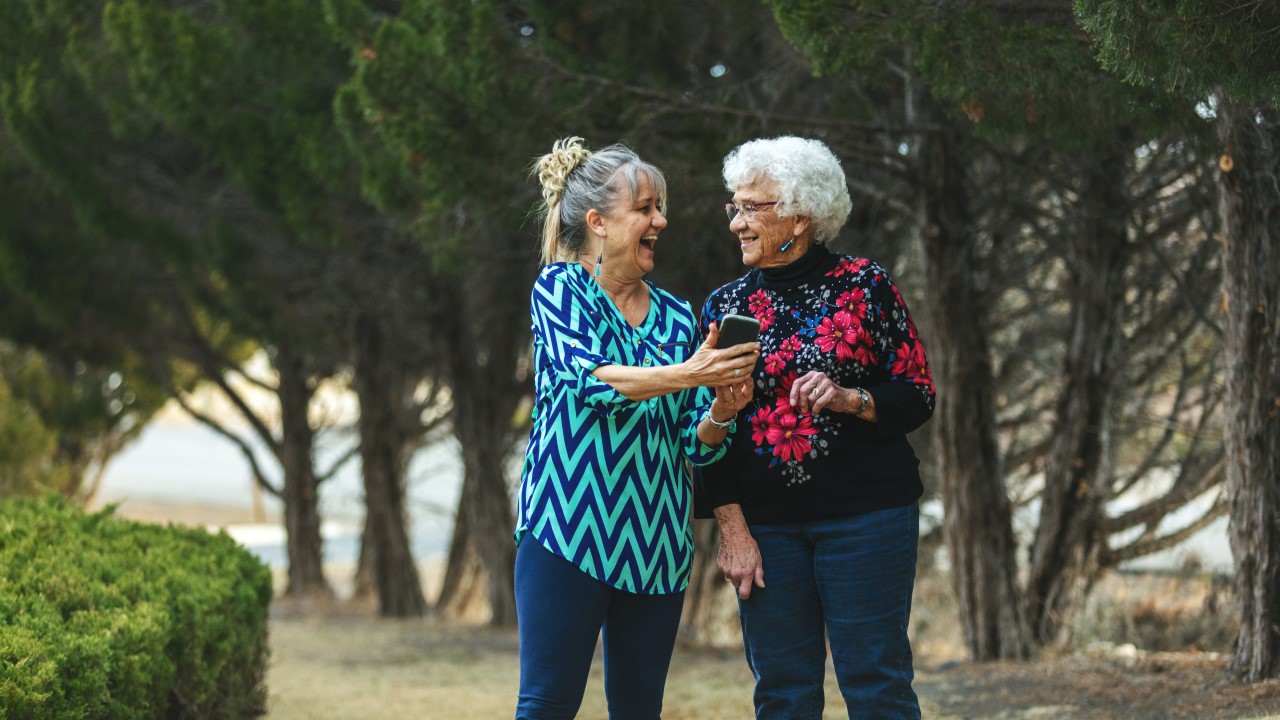 Stay where you are
Remaining in the family home can sometimes be the easiest option, both practically and emotionally. It can be hard to leave a place filled with happy memories – and, depending on its size, location and features, your current home could tick all the boxes for post-retirement living. Here are the questions to ask yourself if you are considering staying in your current home.
Is it a manageable size?
If your home has several bedrooms and sits on a large block of land, it's going to need a great deal of maintenance. Along with the hard work this kind of home requires, it can take a lot of money to keep a house in good repair and the garden looking its best.
Can you walk to essential services?
You may not always have a car. If public transport, shops and medical care aren't within walking distance, you could feel isolated and dependent on others.
Is it a home for life?
The ideal long-term home will allow you to move around freely if you should ever need a walking aid. Some structures are either impossible or very expensive to adapt but, if you have a level entry, no steps or stairs, a roomy bathroom, and wide corridors and doorways, you have the basics covered.
Adding other age-friendly features such as a level-entry shower, grab rails and a ramp for just a step or two usually cost less than a move to a new home.
Downsize to an apartment or smaller house
If you'd prefer to downsize, an apartment, unit or even a smaller house can be an easy-maintenance solution. However, you'll still need to check for those age-friendly features. Not every apartment has room for a walking frame, for example, and even if it's on the ground floor, there could be steps that could cause problems in the future.
You also need to make sure you can afford the home you want.
"These days, depending on their position, new units can be worth more than houses," says Stuart Williamson, Senior Financial Adviser at Australian Unity. "If you're hoping to move from the country or an outer suburb to a popular beachfront or the city centre, your house might not cover the selling price."
If, on the other hand, you have money left over after your move, you could not be eligible for government funded payments. It's important to chat to a financial adviser if you're considering selling your home, as they can talk you through the financial ramifications and help you to make the most of your assets.
"Your principal home is an exempt asset under Centrelink testing," explains Stuart. "So, if you downsize from a million-dollar house to a $600,000 house, that $400,000 is suddenly assessable."
Downsize to a retirement village
A retirement village can provide a welcome sense of community.
"People are often surprised by the social networks," says Lauren Ffrost, General Manager of The Grace Albert Park Lake, an Australian Unity retirement community. "They're also impressed by the level of amenities and services within a village, such as wellbeing and social programs, emergency call systems and concierge services."
The feeling of security is also a big plus.
"You know who your neighbours are, and it can be reassuring to know you're not surrounded by short-term renters or Airbnb holiday lets," says Lauren.
Once again, however, it's important to consider the financial implications.
"If you're thinking about buying in to a retirement community, it's important to remember that the arrangement is more like a lease than a purchase," says Stuart. "It's very important to get the right financial advice."
Emerging retirement housing trends
While staying at home and downsizing are still the most common options for retirees, two new trends are proving popular.
Assisted living
The first retirement villages were very focused on resort-style accommodation. Today, there's a move towards assisted living – that is, retirement communities with onsite care and support.
"These services are very discreet, just there in case you need them, but they can make it easier to continue living in your apartment and making the most out of life," says Aimee Defries, Executive Manager Consumer Experience at Australian Unity, who has worked in the seniors living and aged care sector for ten years.
Vertical retirement villages
A traditional retirement village takes up a lot of land, which is why many are in rural or semi-rural locations. But many people would rather stay in the cities they love.
"The only option in the inner city is to build up," says Aimee. "By designing apartment buildings for seniors, we can open up more options for city-dwellers to enjoy the vibrancy of inner-urban living."
Australian Unity has completed two so far, both in Melbourne – Drummond Place in Carlton and The Grace at Albert Park.
"People are drawn to the fabulous locations," says Lauren. "At The Grace, for example, they can walk around the lake, to the golf course, the Botanic Gardens, South Melbourne markets and into the city. And, when they're at home, they have access to a lap pool, steam room, theatre and edible garden."
Feeling right at home
Social connections and a sense of belonging are particularly important for our wellbeing in later years, and it's crucial to keep this in mind when you're weighing up your options.
"That crops up time and again in our research," says Aimee. "Your proximity to family and friends is a very important consideration, as is the feeling of sharing a community with people who have similar values."
You should also assess the quality of the environment – what you can walk to, what you can access and whether you feel safe in the neighbourhood. But most important of all is avoiding a "crisis move".
"If you wait until you must move because of an accident or illness, you can often find yourself feeling like you have less choice," says Aimee. "And, if you are going to move, doing it sooner rather than later will make the whole process less stressful. It could help you to live a rich and independent life for longer."
Deciding where you want to live in your retirement can be a big decision. But by carefully considering your needs, both now and into the future, you can find a place where you feel right at home.
Disclaimer: Information provided in this article is not medical advice and you should consult with your healthcare practitioner. Australian Unity accepts no responsibility for the accuracy of any of the opinions, advice, representations or information contained in this publication. Readers should rely on their own advice and enquiries in making decisions affecting their own health, wellbeing or interest.
Remedy Healthcare Group Pty Limited and Australian Unity Health Limited are wholly owned subsidiaries of Australian Unity Limited.
An Australian Unity health partner, Remedy Healthcare provides targeted, solution-oriented healthcare that is based on clinically proven techniques. In the past 12 years, they have worked with more than 100,000 Australians – helping them to manage their health through caring, coaching, empowerment and support.