"It's easy to forget about community access when you're downsizing but, as time goes by, that could become central to your quality of life." – Megan McDonald.
Imagine for a moment you need to use a walking frame – after a knee operation, for example. Would you be able to manoeuvre through doorways? Pass easily through the hallway? Get into the bathroom and shower?
You may never need a walking frame or wheelchair but, if you've decided to right-size, it's a good idea to keep this – and other ageing-related challenges – in mind when you're looking at properties. Our needs do change as we get older and, while you can add aids such as grab rails for relatively little cost, structural modifications can be expensive, complicated or even impossible.
When you move into your new home, you want to feel confident you can live there safely and comfortably for years to come. These considerations will help you future-proof your choice.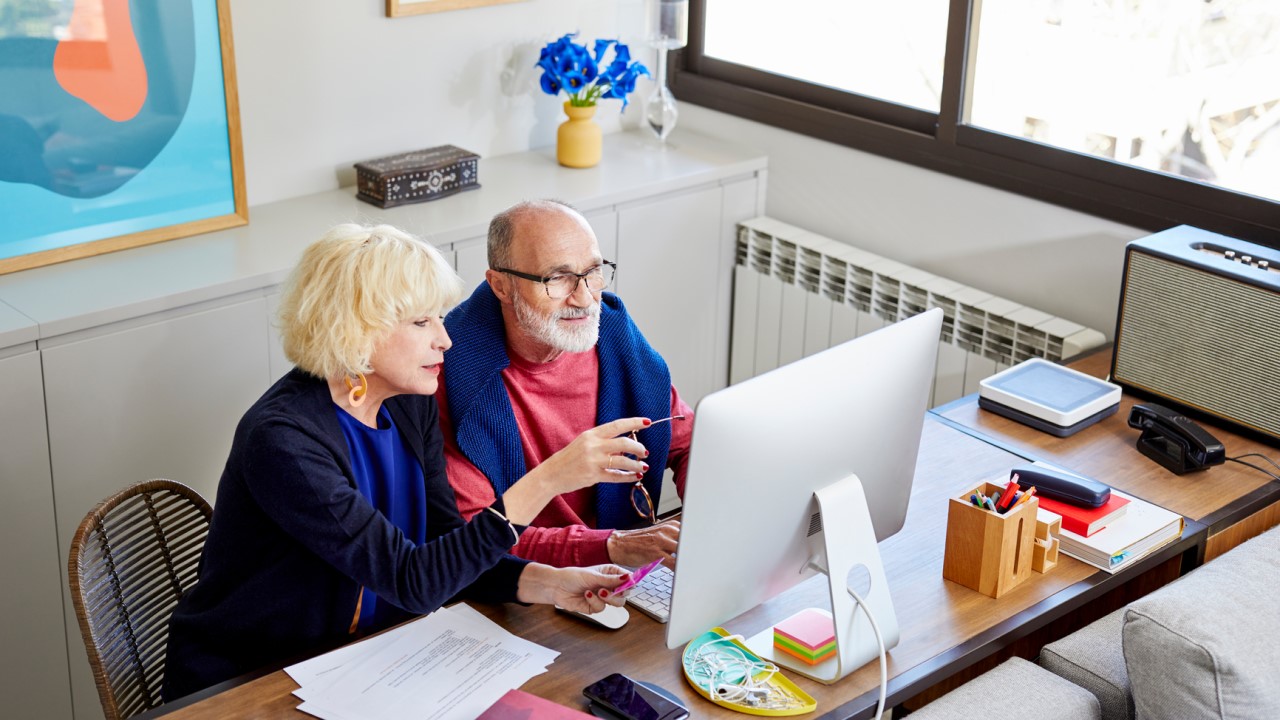 The importance of avoiding falls
In any year, close to a third of people over the age of 65 have at least one fall.
"We know from research and observation that one heavy fall can be all it takes to move someone from living independently at home to residential aged care," says Lorraine Calder, an experienced design manager and architect who works with Australian Unity as General Manager, Places. "Preventing falls should be your number one priority."
For more information and advice, read our article on avoiding falls in your new home.
Outside steps
Steps are an obvious hazard – and a few steps up to the front door could one day become a barrier to the outside world.
"You could put in a ramp or platform steps, which are deep enough for a walking aid, but they can take up a surprising amount of space," says Megan McDonald, Occupational Therapist at Remedy Healthcare Group, Australian Unity's health partner. "For example, a ramp to replace three or four steps could be over six metres long, and also quite expensive. So, I'd be looking for level access all round, or at least at one door which could be turned into the main access if necessary."
Inside stairs
As well as their potential for falls, stairs could cut you off from large areas of your home.
"You can install stair lifts or an internal lift but, again, this is going to be expensive," says Megan. "If your heart is set on a double-storey house, you might want to check there's a bedroom, bathroom and, ideally, a living area on the ground floor. Then, if the stairs should become a serious problem, you could live comfortably on one level."
Accessibility
Lorraine believes you should always be able to move freely around your home.
"Doing things for yourself is good for your physical wellbeing," she says. "Every time you stand up, walk to the bathroom or make yourself a cup of tea, you're using your muscles and keeping up your strength. If it's hard to get around you're likely to move less and less. You could also find yourself feeling trapped, which isn't good for your mental health, either."
You should check that corridors and doorways are wide enough for a walking frame or wheelchair with no internal steps of any height.
"Minor changes in the level of the floor can be more dangerous than a step as they're less obvious," says Lorraine. Once again, you want to avoid the potential of a fall at all costs.
A safer bathroom
Bathrooms are a particularly hazardous area of the home for several reasons.
"People often slip on wet surfaces, so falls are quite common in the bath and shower," says Lorraine. "There can be sharp corners and hard surfaces. And, if you do fall when you're not wearing clothes, any injuries are likely to be more serious."
A bathroom should be large enough to enter and turn around with a walking frame. Also try to avoid showers over baths, which will require you to take a big step in and out of the tub.
"The gold standard is a level entry shower, but these aren't very common," says Megan. "It's also good to have an easily accessible toilet inside the bathroom rather than in a small, separate cubicle."
A new or older home?
Newer homes tend to be open plan, so it's easier to move around with a walking frame or wheelchair. They must also comply with legislation which has requirements for things such as slip-resistant floor finishes, smoke detectors and fire safety.
"Newer homes are more likely to have hardwired smoke detectors and safety glass, which holds together if you fall against it rather than shattering into sharp pieces" says Lorraine.
Natural assets
Lorraine points out that, as humans, we crave things like natural light, and to look out onto something other than a brick wall or someone else's bathroom.
"These things are particularly important if you need to spend more of your time at home," she says. "Safe access to an outside area, however small, can also make a big difference. Even a balcony with room for a few potted plants, a table and chairs can bring joy into your life. And again, it's about maintaining strength. The more you go in and out, the more you're using your muscles."
In touch with the community
Your new home might be easy to reach in a car, but what if you find yourself unable to drive?
"It's easy to forget about community access when you're right-sizing, but, as time goes by, that could become central to your quality of life," says Megan. "You need to consider how close you are to essentials like the supermarket and chemist, family and friends. And having public transport within easy walking distance can make a huge difference to your level of independence."
Protecting your future
When you're fit and active it isn't easy to think about a more restricted future – and who's to say you won't be still be running up and down the stairs in your nineties? But there's no downside to preparing for what might be.
There's no disadvantage to having easy access and plenty of room within your home – in fact, looking after your safety and health, and making sure you're connected with your community can only support your overall wellbeing. And you'll have the peace of mind of knowing that if something unexpected was to occur, you've right-sized to the "forever" home of your choice.
Disclaimer: Information provided in this article is of a general nature. Australian Unity accepts no responsibility for the accuracy of any of the opinions, advice, representations or information contained in this publication. Readers should rely on their own advice and enquiries in making decisions affecting their own health, wellbeing or interest.
Remedy Healthcare Group Pty Limited and Australian Unity Health Limited are wholly owned subsidiaries of Australian Unity Limited.
An Australian Unity health partner, Remedy Healthcare provides targeted, solution-oriented healthcare that is based on clinically proven techniques. For more than 10 years, Remedy Healthcare have worked with more than 100,000 Australians – helping them to manage their health through caring, coaching, empowerment and support.