"I know of people who have been stuck for a while waiting for help, or fallen as they tried to get off the seat. If you love the idea of a recliner, it's worth investing in a motorised model." – Megan McDonald.
Falls can happen to anyone and there are risks we can all avoid – like standing on a wobbly chair to change a lightbulb or reach the top of the pantry. But as the risk of falling increases with age, we need to take even more care as we get older.
Research tells us that approximately a third of people aged 65 and over fall at least once a year – and some fall multiple times. So, when you're downsizing, it makes sense to think about your future wellbeing. By making sure your new home is set up to help you stay on your feet, you can protect your health and stay safe for years to come.
Here are some of the things to look out for as you view different properties and furnish your new home; for other considerations, please see our article on choosing a future-proof home.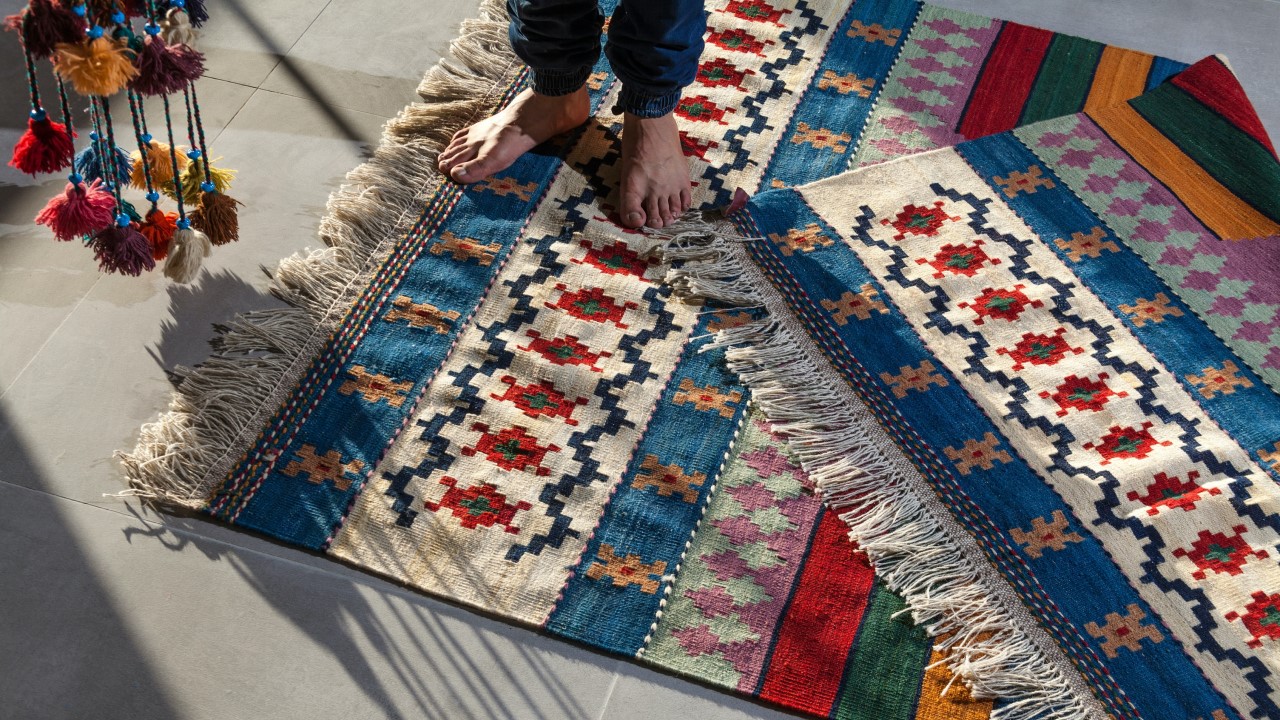 The garden
More falls happen outdoors than inside, and many of those occur at home. Any paths, patios and courtyards should be smooth and even, with no cracks or gaps. And as steps are a particular hazard, it's best to avoid them if you can. If you can't, make sure there's a secure and full-length handrail or grab rail.
Steps should also be well lit, so, if they're not already, you'll need to make lighting a priority. You could also consider installing non-slip strips available from hardware stores, or painting the edges of the steps white so it's easier to see where each one ends.
The bathroom
One of the main causes of falls is slipping on something wet, so you should pay particular attention to the bathroom.
"The ideal bathroom has plenty of room to enter and turn round in if you ever need to use a walking frame," says Lorraine Calder, a design manager and architect who works with Australian Unity as General Manager, Places. "It's also a good idea to have the toilet inside the bathroom, rather than in a separate, small cubicle."
A gold-standard shower recess will have level access, although that's not always easy to find. There should also be room for you to sit down, as this will further reduce your chances of slipping as you get older.
"In new homes, the shower will generally be at least 90 x 90 centimetres, which is big enough for a stool," says Megan McDonald, Occupational Therapist at Remedy Healthcare Group, Australian Unity's healthcare partner. "But 90 x 120 centimetres is better if you can find it, because that will hold a chair. I certainly wouldn't consider buying a home where the only shower was over the bath."
You might not even want a bath at all.
"Many people love baths and find them relaxing, but showers are definitely a safer option," says Lorraine. "It's true you can add safety aids like grab rails, but they aren't necessarily a perfect solution. They can't always be installed in the right position, or that position might change. For example, if you injured your shoulder, the rail might suddenly be too high to reach."
The kitchen
Good lighting throughout the kitchen will make it safer to work, and will also make it easier to spot spills and anything slippery that falls on the floor.
Lorraine suggests that all of the kitchen's cupboards and storage areas are within easy reach, preferably with drawers.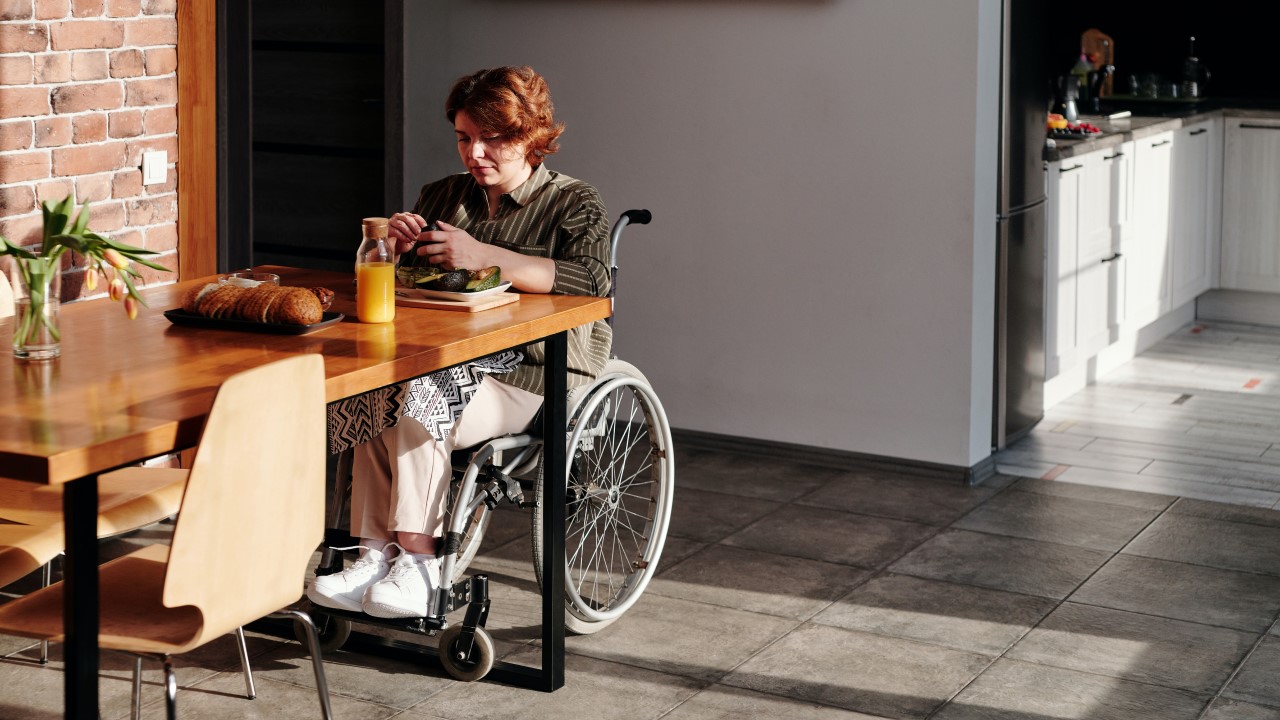 "That way you'll be less tempted to climb up on a stool, which is not a good idea at any age," she says. "You should also look out for sharp edges. If you did fall, you'd be less likely to cut yourself or injure yourself badly on rounded surfaces."
Hallways
Lighting is important throughout the house, but it's particularly vital along the path from the bedroom to the bathroom.
"People can easily trip and fall as they hurry to the toilet in the dark," says Megan. "The light doesn't need to be bright – a night-light is fine. And it also helps to have an easily accessible bathroom on the same level as your bedroom."
While moving home probably means you'll naturally reduce the clutter that can build up over the years, it's also important to keep your hallways free of furniture and other tripping hazards.
The living room
If you're buying furniture for your new home, it's best to avoid low seating.
"Modern sofas and armchairs tend to have a lower profile, and that can make it hard to sit down and stand up again," says Megan. "As a general rule, a seat should reach the backs of your knees. And a dining set should have at least one chair with arms so you have something to push up against."
She also recommends thinking twice before you purchase a manual recliner.
"They're tempting because they're so comfortable, but it takes a surprising amount of leg strength to press on the footrest and push them upright," says Megan. "I know of people who have been stuck for a while waiting for help, or fallen as they tried to get off the seat. If you love the idea of a recliner, it's worth investing in a motorised model."
Take time to consider your flooring options too – while rugs and carpets are cosy, they can cause difficulties as you age.
"Thick-pile carpets could become a real problem if you ever need to push a walking frame or wheelchair," says Megan. "It's also a good idea to avoid rugs and mats. They could slip or, if the edges lift or curl, they could cause you to trip."
A home for the future
When you're looking for a new home, you might fall in love with a garden, the location or a particularly beautiful view – but it's important to think about the practicalities. A dream home that increases your chances of falling could turn into a nightmare. It's worth giving yourself time to find a place you love that allows you to live safely and comfortably in the years to come.
Disclaimer: Information provided in this article is of a general nature. Australian Unity accepts no responsibility for the accuracy of any of the opinions, advice, representations or information contained in this publication. Readers should rely on their own advice and enquiries in making decisions affecting their own health, wellbeing or interest.
Remedy Healthcare Group Pty Limited and Australian Unity Health Limited are wholly owned subsidiaries of Australian Unity Limited.
An Australian Unity health partner, Remedy Healthcare provides targeted, solution-oriented healthcare that is based on clinically proven techniques. For more than 10 years, Remedy Healthcare has worked with more than 100,000 Australians – helping them to manage their health through caring, coaching, empowerment and support.