Now that you've decided to downsize, it may feel like a huge weight has lifted from your shoulders. You can begin to look forward to a fresh start in a relaxed environment and a new place to love. However, buying a new home is a big decision so there's a lot you need to think about before jumping in.
The process will be much smoother if you've gathered all the information you need, sought the right advice and thought carefully about each step. This guide will point you in the right direction, but it is always recommended that you seek independent and professional advice before making a decision.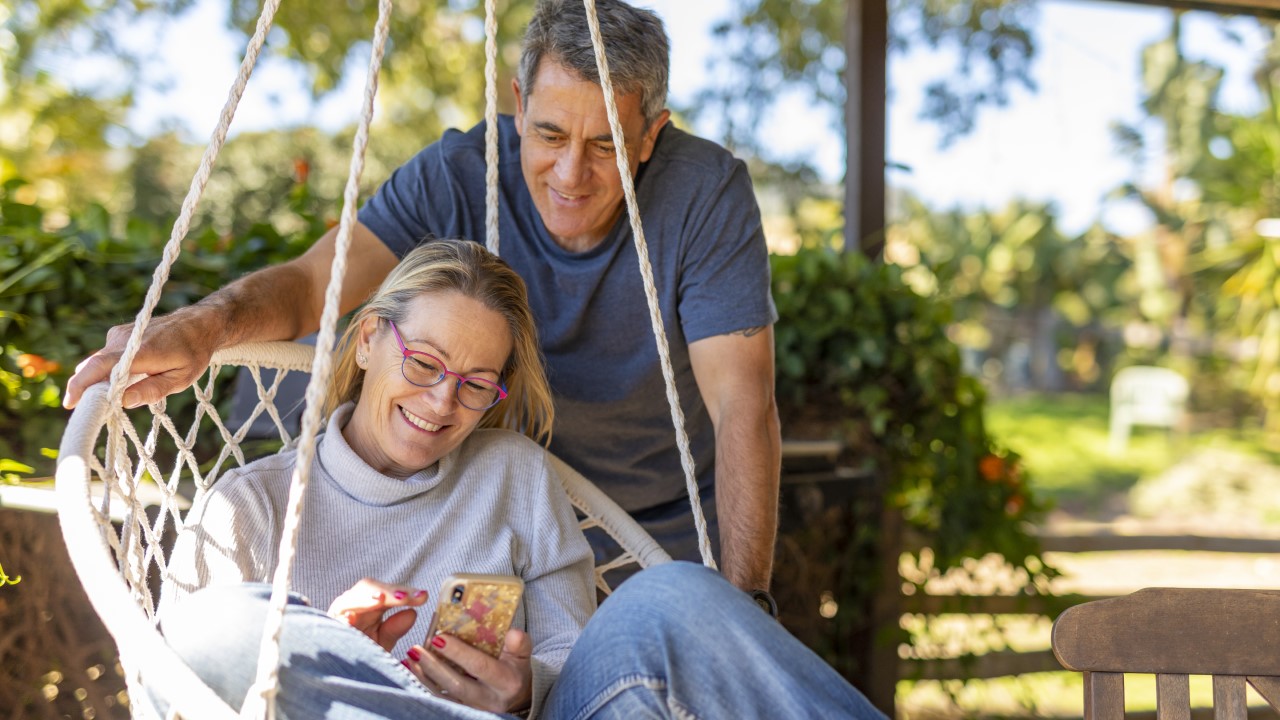 Step one: check what you can afford
Downsizing traditionally frees up some of the equity in your home because you are purchasing a less expensive property. But don't be fooled that smaller properties are always cheaper – they can cost more than you might expect, especially if they're brand new and in a popular location. There are also additional costs to factor in.
Real-estate fees, stamp duty and legal fees all add up, and then there's the expense of the actual move. In some apartments, ongoing strata fees can be surprisingly high. And then, of course, there's the more personal aspect of buying new furniture to suit a smaller space.
It's important to talk all this through with a professional financial adviser so you know exactly where you stand and how to approach your unique situation.
Step two: consider the financial impact
If you make a profit from your downsizing transaction and meet certain criteria, you're allowed to deposit up to $300,000 of the proceeds into your superannuation fund.
"This has tax benefits and will also boost your income in retirement," says Stuart Williamson, Senior Financial Adviser at Australian Unity.
However, downsizing can also reduce any government payments you receive.
"Your house is considered an exempt asset under Centrelink testing," explains Stuart. "So, if you downsize from a million-dollar house to a $700,000 house, you now have an extra $300,000 in assessable assets. That applies even if you invest the proceeds in your superannuation."
Again, it's important to talk to a financial adviser about your specific situation.
Step three: think about your ideal home
There are two important considerations when you're thinking about where you'll live.
Will you be able to age in place?
You may never need a walking frame or a wheelchair but, if you do, the right home can make all the difference to your independence and quality of life.
That's why it's important to choose somewhere you could live in comfort, with features such a roomy bathroom, wide doorways, and no steps or stairs. Take a look at our article on downsizing to your forever home for more information; you'll also find plenty of helpful information in the Livable Housing Design Guidelines.
Will you feel safe and connected?
A sense of safety and community is vital to everyone's wellbeing, but it's particularly the case as we get older. You might consider using downsizing to move closer to your family. Or, if you have friendships and regular social activities where you are now, you could look for a smaller home in the same suburb.
You should also aim to be within walking distance of shops, health services and public transport. That way you won't feel isolated if you're ever unable to drive.
Safety is very important too. You want to ensure your new home makes you feel safe and secure, particularly if you live alone.
Step four: do your research
Finding time to collect information at the start will help the whole process run smoothly. This includes researching the relevant real estate markets and making sure you've done everything possible to attract a good price for your current home.
"You can do most of your research about property prices online," says Suzy Wiegard, Head of Relationships (Banking) at Australian Unity. "And many real estate agents' websites have checklists of ways to make your home more attractive to potential buyers."
Step five: decide when to sell
Should you sell your home before or after you buy? It's a big question for anyone moving from one property to another – and both options have pros and cons.
Sell first
Once you've sold your home, you'll know exactly how much you have to spend. You'll have the cash ready and waiting for when you make an offer, which means there's less chance of missing out on an ideal home at a great price.
On the flip side, if property prices are rising, you could find you have to spend more on your new home than you anticipated. And, as Suzy points out, you might even need to rent for a while.
"That cost will eat into your proceeds, and you'll have the stress of moving twice in a relatively short time," she says.
Buy first
You might be tempted to buy before you sell, especially if you're worried about missing out on a property you've fallen in love with.
"This can work in a fast-moving market where there's a lot of interest in your home, but you really need to consider it on a case-by-case basis," says Suzy. "Buying first can weaken your ability to negotiate. Bridging loans are often expensive and you might be forced to take a low offer because you're running out of time."
Don't forget you can try to negotiate a long settlement when buying or selling. This will either give you more time to sell your existing house, or if you've opted to sell first you'll have a longer window to buy.
Step six: declutter your belongings
When you're moving into a smaller home, you're going have to make some tough decisions about what to keep – and, once you've decided, what to do with the things you can't take with you.
There are a few options to consider:
Give your relatives and friends first choice. If there are pieces they love, you can continue to enjoy them when you visit.
Hold a garage sale or sell online. You could be surprised by how much money you make.
Donate good-quality pieces to charity organisations – but don't be offended if some things aren't suitable. They know how best to support their cause.
Step seven: enjoy your home for life
While downsizing can be a stressful time as there lots of things to sort through – emotionally, physically and financially – it can also be very exciting to move into a new place or neighbourhood. Some people will never look back, with their "right-sized" home giving them a new lease on life and freeing up time or funds to enjoy their later years more fully.
It takes time, thought and energy to make the journey from deciding to downsize to moving into your new home. Just make sure you get the advice you need and make informed decisions, and you'll soon be settled in your ideal home for life.
Disclaimer: Information provided in this article is of a general nature. Australian Unity accepts no responsibility for the accuracy of any of the opinions, advice, representations or information contained in this publication. Readers should rely on their own independent advice and enquiries in making decisions affecting their own health, wellbeing or interest.