"I've had so much pleasure getting people back on their feet and seeing their confidence flowing back so that they can get on with their lives after accidents and illness. It's given me purpose in life." – Helen Gordon.
Helen Gordon OAM is living proof that age really is just a number.
A resident of Australian Unity's Peninsula Grange Retirement Community in Mornington, Victoria, for the past four years, the independent 84-year-old has worked as a physiotherapist for more than 60 years – a rare feat that was recognised with a Medal of the Order of Australia in the 2019 Queen's Birthday Honours.
Helen graduated from the University of Melbourne in 1956 and considers herself fortunate to have chosen a profession that has allowed her to help others and contribute to society in a positive way. She believes she may be the oldest-serving female physiotherapist.
"I've had so much pleasure getting people back on their feet and seeing their confidence flowing back so that they can get on with their lives after accidents and illness. It's given me purpose in life. I think this is one of the things that keeps us all going, isn't it? To have the feeling that you're contributing," Helen says.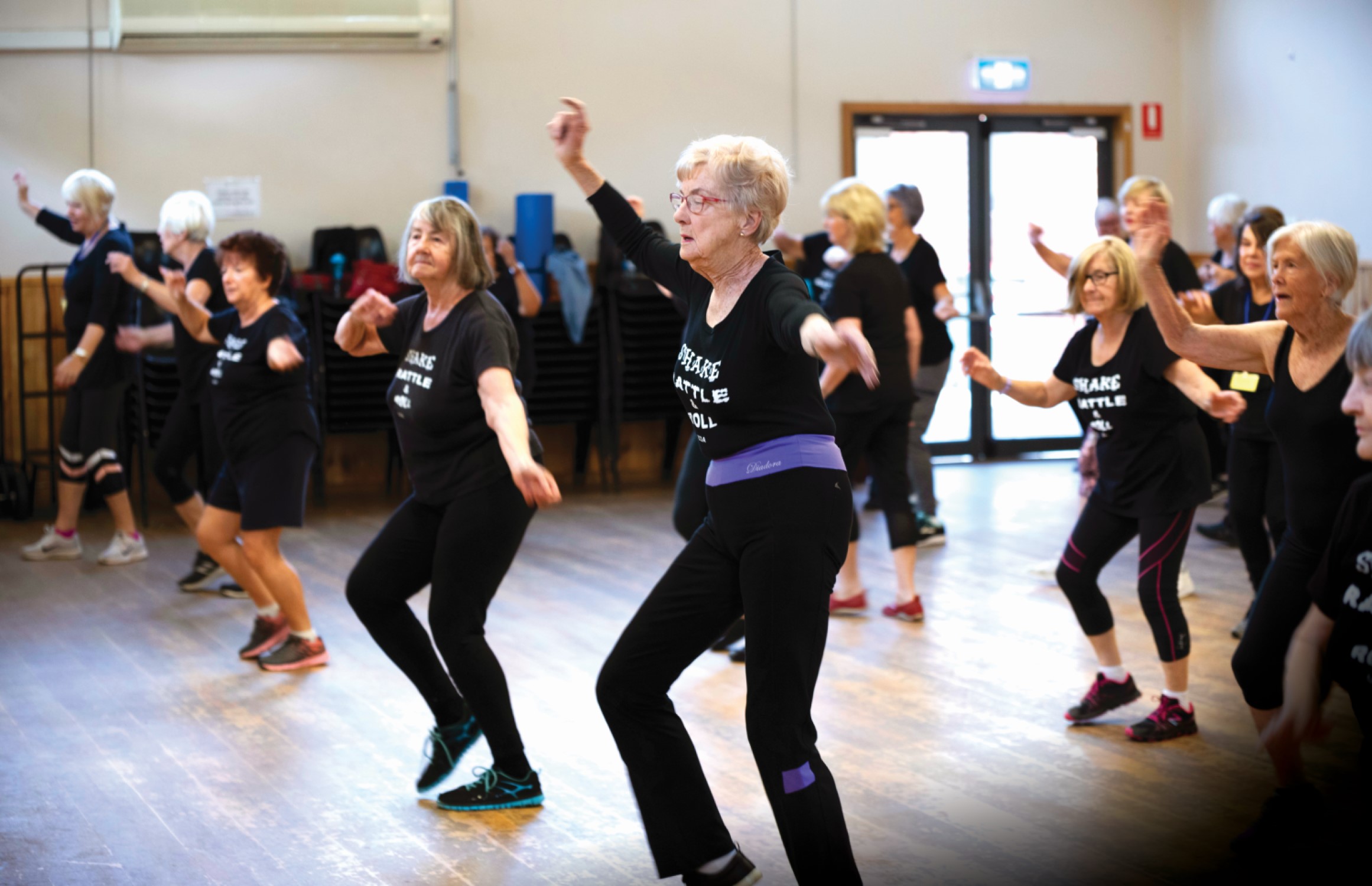 While working in the polio division of the Victorian Public Health Department, Helen drove up the two-lane Hume Highway (often on her own) every month to see rural patients who had been reviewed by health department doctors after the acute phase of their disease had passed. She also set up clinics in regional towns, including Benalla, Shepparton, Stanhope, Murchison and Tatura.
"It was a wonderful first job for a fairly green 19-year-old. But at least the department booked us into good pubs. I'd be away for three or four days and then drive back again. The country people were so warm and generous," Helen says.
Like many other women, marriage and children interrupted her career trajectory. Yet Helen couldn't be kept away from work for long. The young mother worked part-time tutoring physiotherapy students and travelled into the city from her home in Kew.
She moved to the Mornington Peninsula in the 1970s with her husband John and their three children. Helen worked with stroke patients and amputees at the Mount Eliza Geriatric Centre, then joined Frankston Hospital, where she set up the first physiotherapy department. She remained head of the department for 23 years.
"When I started, I had no staff at all. I didn't even have anywhere to hang my hat and coat," Helen says. "After 23 years, our staff had grown to 12 people."
Helen says she was always a "people person" and had the honour of treating Dame Elisabeth Murdoch for many years. She believes that she comes alive at work. So, it's no surprise she's still working at 84.
She runs two exercise classes for seniors, one in Red Hill and another via the Mornington branch of the University of the Third Age, an international movement that facilitates educational courses and programs for people over 50.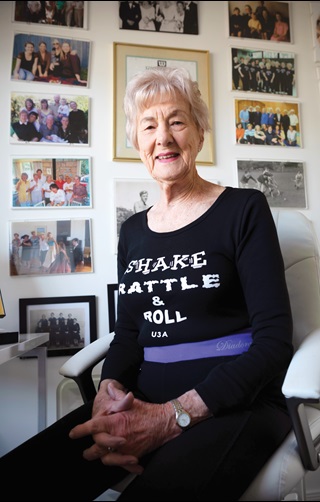 The classes focus on dance and movement, but Helen says talking about health issues is an important part of each lesson as it encourages people to take control of their health. She encourages people to work with their GP and other medical professionals to find solutions to their health problems.
"I usually spend 10 minutes discussing a health issue, whether it's sleep apnoea or joint problems. If anyone has had a fall, I encourage them to come forward and admit they've had a fall, explain why they fell and try to find ways to prevent it happening again," says Helen.
Helen also works at Beleura Private Hospital part-time, helping patients who have had total joint replacements.
She keeps herself active by playing lawn bowls, learning watercolour painting and walking her Cavalier King Charles Spaniel, Jazz, around the perimeter of Peninsula Grange each day.
Despite counting her blessings for her good fortune, Helen's life hasn't always been smooth sailing. From undergoing a knee replacement, to dealing with the tragic loss of her son and farewelling her beloved husband of 54 years who passed away in 2012, Helen has managed to navigate life's ups and downs by staying positive and remaining active.
"When you're healthy, you feel more energetic. You're able to do more physical things, like going on holidays and outings. You meet more people and can cope with any problems life throws at you," says Helen, who believes that feeling gratitude is a precursor to being happy.
"Life's not easy for anybody really. Now and then, we all have mountains to climb. I think if your attitude's right, and you've got people supporting you, it's amazing what you can do."
Words: Jo Stewart Images: Dean Golja