"Financial satisfaction is a journey. Invest the time in setting yourself up for success, which will flow into other areas of your life."—Mark Brennan, Head of Credit and Risk, Australian Unity.
Key points
According to research from the Australian Unity Wellbeing Index, our finances are a key factor in our overall sense of wellbeing. Along with relationships and achieving in life, they form part of the "golden triangle of happiness".
Knowing your numbers and tracking your expenses—including looking for ways to save money—can help you to feel in control of your finances.
You never know what life is going to throw at you, so building an emergency fund and living within your means can help to mitigate life's curveballs.
If we asked you to think about your wellbeing, what would spring to mind? Your mental health? The last time you exercised? While these do both play a role in overall wellbeing, our finances can be a vital ingredient in the recipe for long-lasting life satisfaction.
In fact, as Australian Unity Wellbeing Index research shows, finances form part of the "golden triangle of happiness", along with our relationships and achieving in life.
But does this mean we need a huge salary to be happy? Fortunately, financial wellbeing isn't simply a matter of how much we earn. The Australian Unity Wellbeing Index, developed in partnership with Deakin University and spanning more than 20 years, does show that wellbeing improves in line with household income—but only until it reaches $150,000, after which point the relationship weakens.
What does make a difference? Financial control. The research shows that greater financial control is associated with higher levels of wellbeing, regardless of income, while people with low levels of financial control have wellbeing below the average range.
Taking charge of your finances doesn't have to be terrifying task. As our experts reveal, the steps involved in getting to a place where you're truly in control of your financial wellbeing are smaller than you might think, but the benefits can be huge.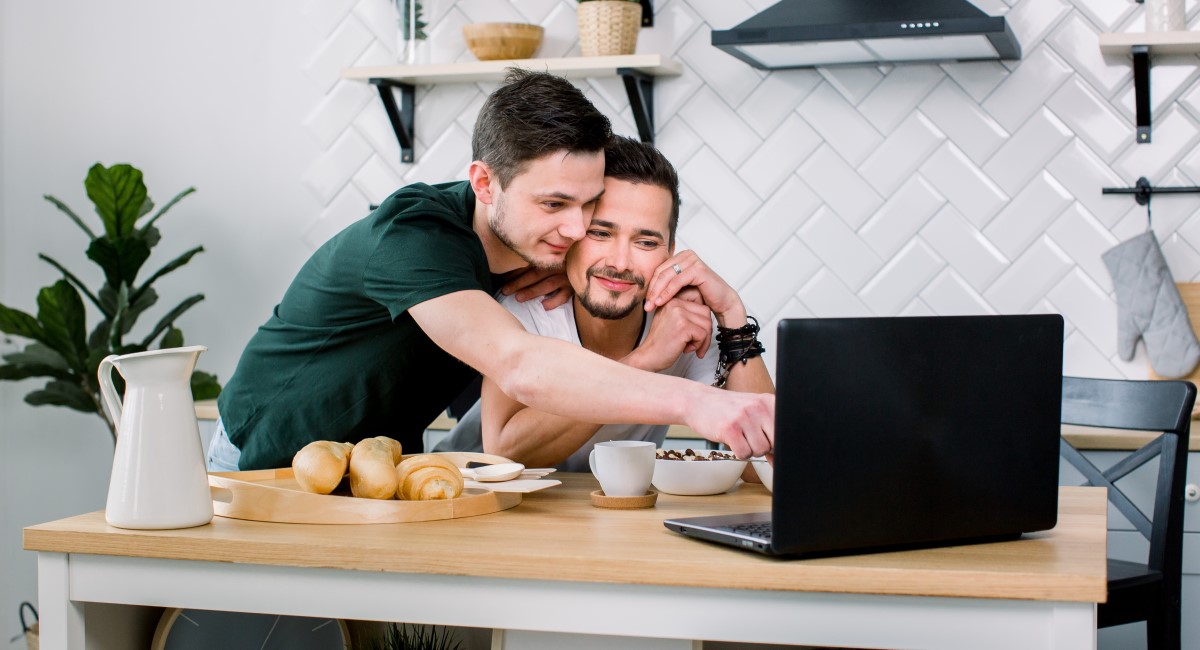 Step one: know your numbers
Cruising from week to week, blissfully unaware of your spending, might seem like a good idea in the moment, but actively getting to grips with your finances is more likely to help you feel a greater sense of wellbeing. The first step? Creating a realistic budget and sticking to it.
A budget helps you keep life's goals in clear view, says Mark Brennan, Head of Credit and Risk at Australian Unity. Your budget should act as a guiding light, providing steps to help you reach your short-term, medium-term and long-term financial plans.
"From the moment you get paid, the first thing you should do is allocate funds to your savings account, then handle any necessary daily expenditure, before allocating some funds for your lifestyle," he says.
The trick is to compartmentalise your finances, with a common approach being to set up a series of accounts that can help you pay for everyday expenses, splurge and save. For example, if you have an investment property, make sure that money goes into a dedicated "investment property" account, which will make it easier to track deductions at tax time.
"If you never see the money, it means you won't miss it," says Mark. His advice? "Establish a sub-account for larger financial goals and create a weekly or monthly direct debit into this account."
"It's discipline rather than motivation that is the key to financial wellbeing. It's the discipline of doing something and sticking to it. At least that's what my personal trainer keeps telling me," says Mark.
Step two: track your expenses
We all know that a simple trip to the shop for milk can snowball into a purchasing frenzy. Money can be frittered away quickly if you're not conscious of your spending—and it's the casual spending that can trip you up over the course of time. It's why the advice to cut out your daily caffeine fix is trotted out again and again.
Enjoy your coffee—but do so by living within your means. Review your budget and make sure you're on track each month. Look for ways to cut down on incidentals and set up regular reviews to make sure you're not overspending on things like energy bills or your home loan.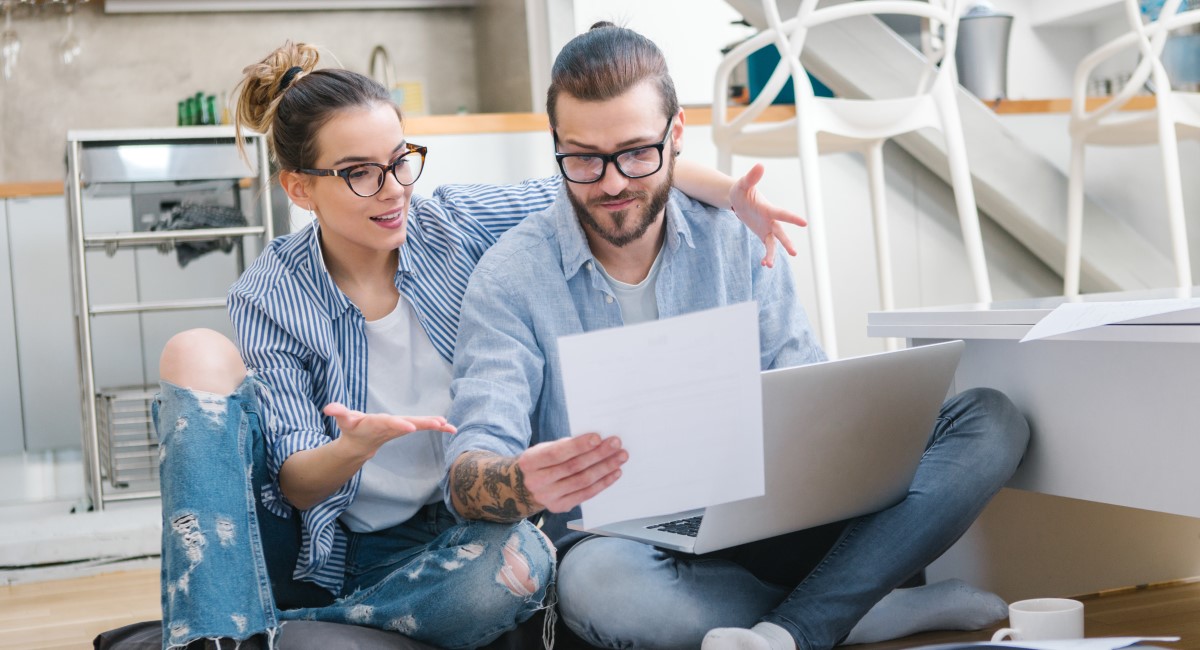 For example, Australian Unity's free online borrowing calculator allows you to calculate how much you could borrow and what your repayments could be. You can also use Australian Unity's calculators to check stamp duty fees and even compare home loans to make sure you're getting the right loan for your situation.
Budgeting apps are another useful tool. "A budgeting app can work well because you can create your own categories for expenditure and saving, which creates real discipline," says Mark. "Financial satisfaction is a journey. Invest the time in setting yourself up for success, which will flow into other areas of your life."
Step three: build a buffer
We don't know what's around the corner in life. Sometimes, it's the things that we can't see—like a global health pandemic—that take our savings plans off track.
Building a financial buffer enables you to cope with the inevitable emergencies in life that crop up, giving you peace of mind. And that goes whether you're on a small or large income.
"No-one wants to live week to week," says Vipin Bhatia, who is also Acting EGM of Banking at Australian Unity. "The big lesson we learnt from the pandemic was that, for those with emergency funds, this was a time they really needed it. During multiple lockdowns, the money you'd saved for a rainy day helped you to feel financially secure."
Whether it's needing to pay for repairs after a car bingle or deciding to take time off work, a buffer puts you in a position to make choices in life.
If you aren't sure on what steps to take, seek out some financial advice, Vipin says. "How we approach money is often the same way our parents thought about money. And that inherited approach might not always work best for the life you're leading."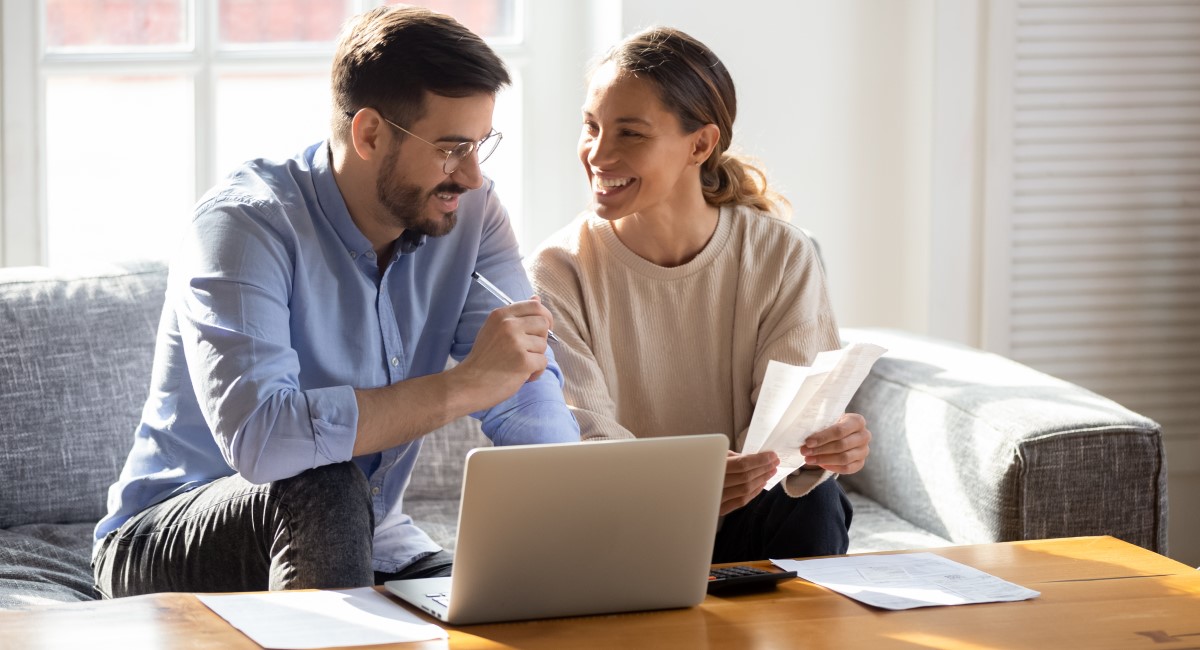 Step four: live within your means
An operations manager and mother to two teenagers, Joanne Elliot firmly believes that her financial wellbeing is tied to both her mental and emotional wellbeing. She'd always been "good" with money, following a financial philosophy to "simply live within my means".
"I've always been conservative with my financial choices," she says. "I've taught my children the value of money, and that if you want something in life, you need to save and budget for it. I wish money grew on trees, but it doesn't."
This philosophy has stood her in good stead. Seven years ago, the 49-year-old was forced to make a major lifestyle choice following a divorce after almost 20 years of marriage. She could continue living in a double-storey family home complete with five bathrooms, pool and mortgage, or sell up and downsize.
Joanne opted for the latter and hasn't looked back. She now lives mortgage-free, with a healthy superannuation account—and is still able to take regular holidays and pay her kids' school fees.
"As the years have passed, I'm grateful I took a conservative approach," she says. "Regardless of what life throws my way, I know I've got savings and that I'm able to pay my bills," she says.
Finally, start small
Regardless of our income, achieving financial control is a key step towards financial wellbeing. Starting small, perhaps by choosing one of the steps in this list to focus on, can help you break down a seemingly huge task into bite-sized goals that can have a real impact on your finances—and your Real Wellbeing.
Disclaimer: All banking products are issued by Australian Unity Bank Limited ABN 30 087 652 079 AFSL/Australian Credit Licence No. 237994. Australian Unity Bank Limited is a fully owned subsidiary of Australian Unity Limited.
Fees, charges and lending criteria apply. Any advice does not take into account your personal needs and financial circumstances and you should consider whether it is appropriate for you. Before acquiring any product you should read the relevant terms and conditions (including Terms of Use), any Product Disclosure Statement (if relevant), Financial Services Guide and Credit Guide—available here.
Our Target Market Determinations are available here.