"Telehealth can be delivered at times suitable for clients. For example, a lunchtime appointment for those at work, or in the early evening. There is no travelling involved, so flexibility is greater for everyone." – Marion Adeney-Steel, Clinical Lead Physiotherapist, Remedy Healthcare.
There's something very reassuring about receiving your health care in the comfort of your own home. Familiar surroundings can help boost your wellbeing as you take important steps towards recovery.
Many health providers are now making their services available via video and telephone, otherwise known as "telehealth".
To help you make the most of these services, we sat down with Marion Adeney-Steel, Clinical Lead Physiotherapist from our health partner Remedy Healthcare, to answer some frequently-asked questions about telehealth.
What is telehealth and what set-up do people need?
Telehealth is about giving people a choice when looking for medical treatment, either at their doctor's office or in the privacy of their own home.
"Put simply, Remedy Telehealth is the delivery of health care services and some nursing services, through telecommunication techniques," Marion says.
"We use the secure video-conferencing platform Coviu or telephone-based methods for clients who may not have the capacity for videoconferencing."
To get the most out of their telehealth services, patients will require a device such as a laptop, tablet or smart phone, a reliable internet connection and Google Chrome, Safari or Firefox web browsers.
Connection is easy. Patients are given an email link that connects them to the Coviu waiting room, the clinician then picks up the call. There are no applications to download or registration forms to fill out.
For some consultations that require movement, such as Physiotherapy or Exercise Physiology, it is suggested a second person helps by following the client with the camera, giving the clinician the best view possible.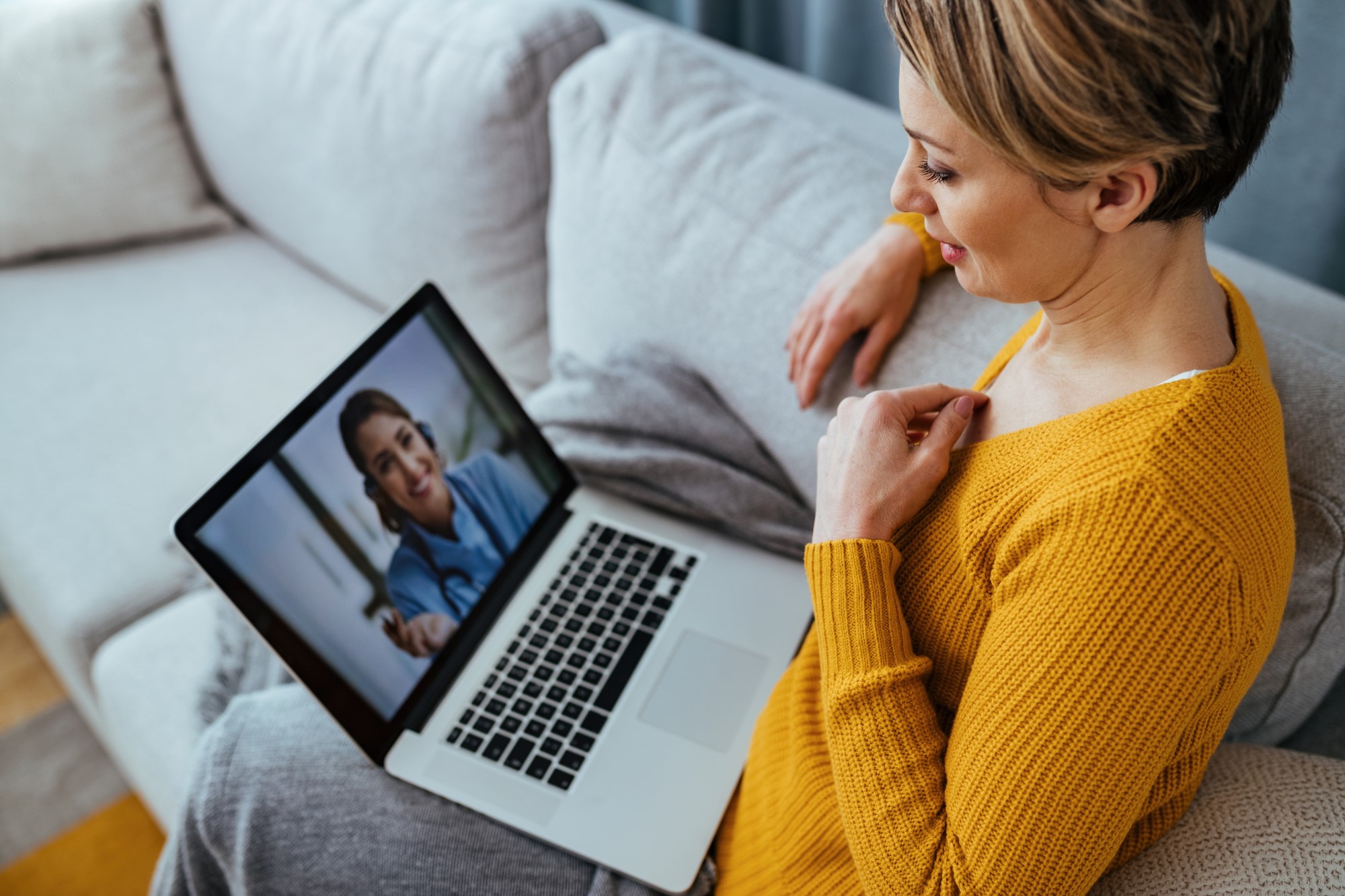 With the COVID-19 pandemic affecting the way we interact, what telehealth services does Remedy offer?
The COVID-19 pandemic has forced the healthcare sector to innovate when delivering services. With restrictions on movement and a second wave of infections, telehealth is crucial to provide appropriate health services to clients.
In addition, telehealth is also ideal for clients who are directly affected by COVID-19, in particular those who have tested positive for, are required to self-isolate for, or fear contracting, COVID-19.
"Clients can elect full or partial telehealth," Marion says. "There is a comprehensive screening process to ensure telehealth is the correct option. Safety and effective treatment are key."
The following services are available through Remedy's telehealth facilities:
Physiotherapy
Rehabilitation @ Home programs
Home care package clients
Private clinic clients through Remedy's new clinic "Remedy Anywhere"
Exercise sessions and small classes
Physioyoga
Occupational Therapy
Exercise Physiology
Dietetics
Nursing
How important is telehealth for people in remote areas and those looking for a better work/life balance?
For clients living remotely who would otherwise have limited access to services, telehealth can enable them to access programs like Remedy Healthcare's Rehabilitation @ Home program.
Marion says one of the greatest benefits of telehealth is the ability to deliver health and wellbeing solutions with increased flexibility.
"Telehealth can be delivered at times suitable for clients," Marion says. "For example, a lunchtime appointment for those at work, or in the early evening. There is no travelling involved, so flexibility is greater for everyone."
Telehealth also brings a raft of benefits and services to clients who struggle to access therapy.
"A client of mine lived 1.5 hours north of Dubbo and completed his whole rehab program after a hip replacement via telehealth," Marion says. "He was back on the tractor at the end of the program. The only other option for his rehabilitation was a three-hour round trip into Dubbo and back, which was not great for a new hip."
"I'm also currently assisting a patient who lives 200 kilometres north of Perth – all from my home office in Hawthorn."
What are some of the added benefits of telehealth?
Marion says people may be unaware of some of the hidden advantages of telehealth, including the ability for multiple people in different locations to join the teleconference sessions.
A recent case featured a woman who had undergone knee replacement surgery. She lives with one of her sons in Sydney and her other son joined each telehealth session from Melbourne. She has since made an excellent recovery with the support of both her sons.
"We keep experiencing what we call 'golden moments of telehealth'," Marion says. "With the outcomes of telehealth being found to be equivalent to or better than face-to-face programs and because of the convenience, we are keen to continue to use telehealth as part of service delivery into the future."
While not all health care can be done via telehealth services, the number of services is increasing, and research shows that in many cases it has proven to be just as good as in-person care.
As the COVID-19 pandemic continues and restrictions remain in place, it's a good idea to think about the right health care options for you. Speak with your health care team about the services available, and your preferences.
To find out more about Remedy and the range of telehealth services they offer, and to make a booking, click here.
To discover the support services available to members throughout COVID-19 and beyond, click here.
Disclaimer: Remedy Healthcare Group Pty Limited and Australian Unity Health Limited are wholly owned subsidiaries of Australian Unity Limited.
Information provided in this article is not medical advice and you should consult with your healthcare practitioner. Australian Unity accepts no responsibility for the accuracy of any of the opinions, advice, representations or information contained in this publication. Readers should rely on their own advice and enquiries in making decisions affecting their own health, wellbeing or interest.