"It really is a privilege to work with older people, and to be able to care or support their wellbeing."—Casey Olori, Business Development Partner, Australian Unity.
Key points
Diversity of people and skills allows Australian Unity to deliver the best of care for its customers
This diversity also creates an environment in which staff can also thrive
Each person involved in the delivery of the product or service needs to understand and fully support what they're providing to customers
Karen Olson, a Service Coordinator for the Central Coast, worked for her father's business as a bookkeeper for many years (while her children were young) before deciding a career shake-up was in order.
"I got to a point when I was in my very early 40s, Dad had retired and was going to close down the business, and I thought, 'what am I going to do?'"
It was during this period of questioning that a friend who worked for Australian Unity suggested she study the qualifications required to become a Care Worker.
"I put myself through a private course and then I called the manager at Bateau Bay, Australian Unity, and said, 'Are there any jobs going?'. She said, 'Come down for an interview'". Karen ended up starting work as a Care Worker the same week she finished the course.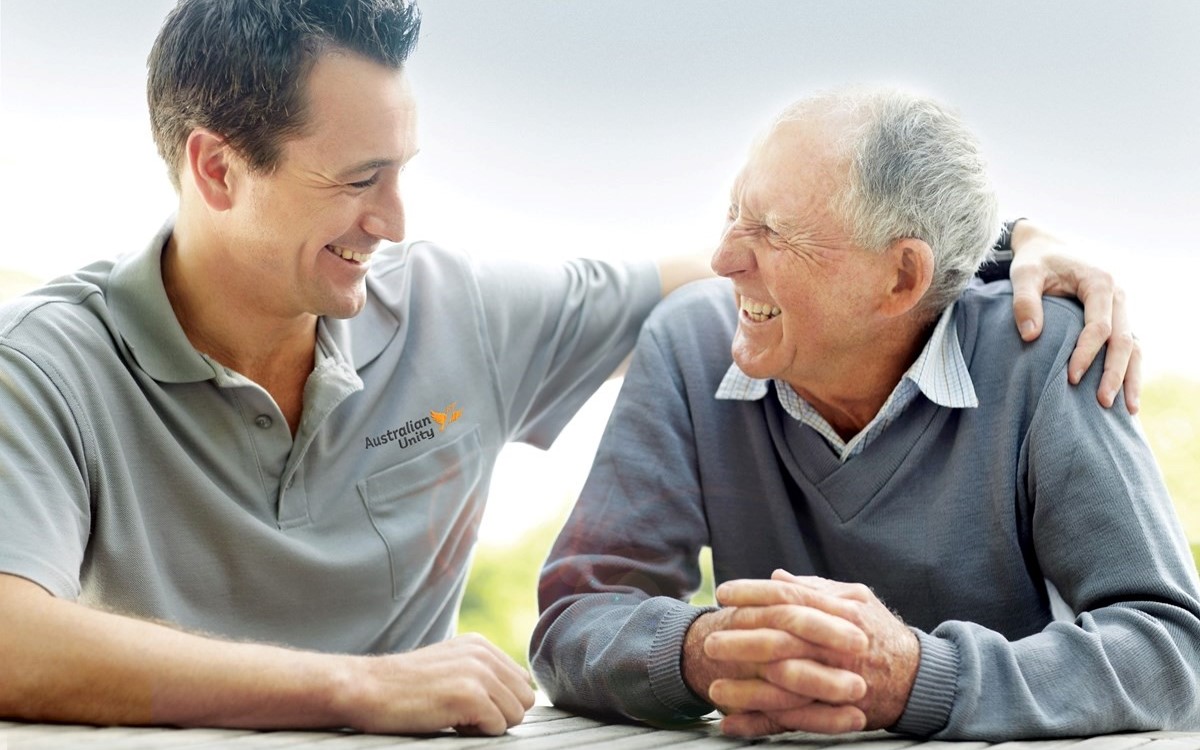 Eighteen months into her role as a Care Worker, Karen was asked to fill in doing some administration at the Bateau Bay office. For a time, she juggled both her care duties and office work, until she was offered a full-time role as a Service Coordinator.
"It was hard because I loved being a Care Worker. I loved being with the customers, but I realised I could give them help and support in a different way. I've been in the office ever since."
Karen says, no matter the background of the team at Australian Unity, "We've all got the same end goal and that is to support and help the customer and each other." This sentiment is shared by Casey Olori, Business Development Partner, who has found her new role at Australian Unity allows her to help people live their best life, something she enjoys immensely.
Having joined the business in November 2021, Casey has seen the focus on wellbeing reflected throughout everything she and her colleagues do.
"Even when I was being interviewed, I picked up on the sense that everyone here is really supportive of each other. And it's been my experience that the people who work here are passionate about wellbeing."
Casey is one of four Business Development Partners who works across the Australian Unity Independent Living division – she specifically looks after Victoria and Southern New South Wales.
"I'm working with our home care teams and retirement villages across that region and also helping with recruitment of passionate staff so that we can have a sustainable business into the future," she says.
Casey previously worked with home care providers through her role at a public hospital in Melbourne. She says the career move was due to the opportunities Australian Unity could provide her long-term.
"Something that I have found really great about Australian Unity is there's a big investment in training and development of staff. There are constantly opportunities to better yourself."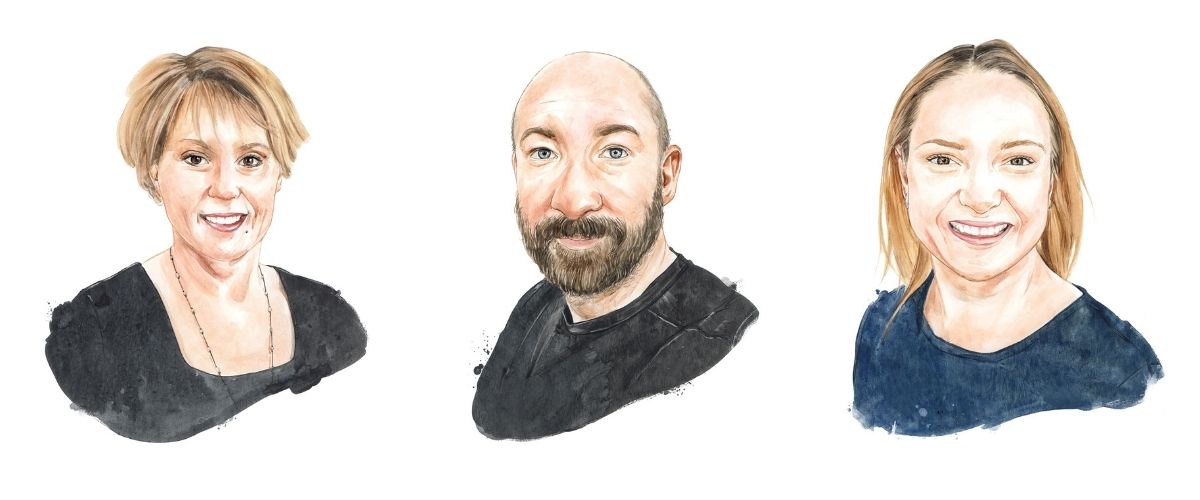 Pictured above L-R: Karen Olson, David Waites, and Casey Olari.
A focus on training and growth led to the creation of a new role taken on by David Waites, the Head of Supply Chain Development for Home Care Services.
A long history of working in commercial procurement, mostly in food ingredients and packaging, set David up for this new opportunity within Australian Unity.
Having never worked within the aged care sector before starting in his role in March 2021, he has found that procurement, generally speaking, "is the same chess moves, but a different game".
In his current role, David manages expenditure that arises from the management of customers' packages. His focus is on ensuring quality and value for money for customers.
"The categories could be continence aids, mobility aids, home maintenance or home modifications providers. So, that's trades people, builders or large organisations that are manufacturing and supplying goods. All of these suppliers or providers we're spending money with on behalf of our customers."
He's found the biggest change from commercial procurement is the focus on people. The aged care sector is "much more people-reliant than system-reliant".
That means all services will be delivered by people – whether it's a Care Worker, Service Coordinator or a nurse, each person involved in the delivery of the product or service needs to understand and fully support what they're providing to customers.
He reflects that, although it shouldn't have surprised him, he's noticed the empathy of Australian Unity staff shines through in everything they do. "A lot of the Service Coordinators who I'm talking to, they're lovely people by nature."
Much like Casey and Karen's experience working in the aged care sector, David has found that the customer truly is at the heart of every choice made. "I'm in meetings every day with people who are making sure there are checks and balances in every discussion, and any process that we are aiming to put in place protects the customer's experience," he says.
"I think that's evidence that there's a good culture within Australian Unity. An overarching aim to look out for the customer, because ultimately that's our business."
Disclaimer: Information provided in this article is of a general nature. Australian Unity accepts no responsibility for the accuracy of any of the opinions, advice, representations or information contained in this publication. Readers should rely on their own advice and enquiries in making decisions affecting their own health, wellbeing or interest. Interviewee titles and employer are cited as at the time of interview and may have changed since publication.