"Ask yourself, what are the benefits of each option, and why am I doing this or what am I aiming for?"—Nadine Barkay, BumptoBaby midwife, Remedy Healthcare.
Key points
Expectant mothers in Australia have a range of choices when it comes to giving birth, including private or public hospital, a birth centre and at home.
Choosing where to give birth will largely depend on your priorities, preferences and needs.
Australian Unity private health insurance members with pregnancy cover who have served their 12-month waiting period can also access the BumptoBaby program, an email- and telephone-based service that gives direct access to midwives.
Whether you're pregnant or planning to become so, choosing where you will give birth is one of the biggest decisions you'll make throughout your journey.
Luckily, in Australia we have some of the world's best healthcare, so choosing between a public or private hospital, birth centre or homebirth largely comes down to your own priorities and needs. Here we break down the options, and the benefits and considerations for each.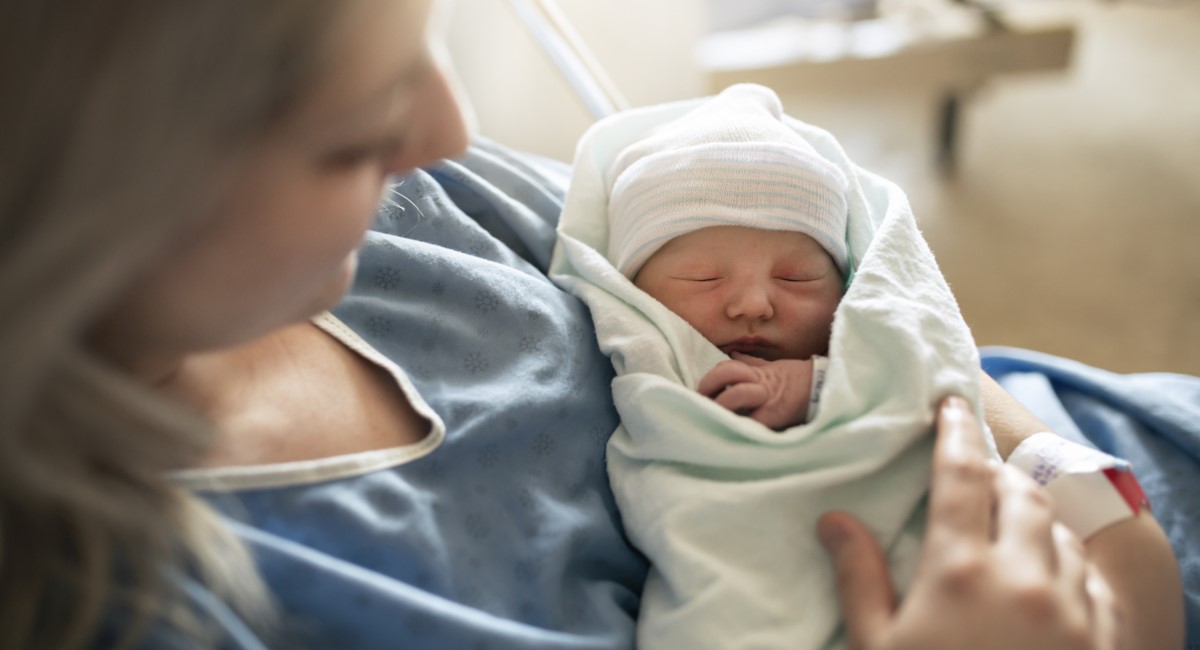 Giving birth as a private patient
A significant benefit of choosing to give birth at a private hospital, or as a private patient in a public hospital, is continuity of care. This means that, by choosing private, you will be cared for by an obstetrician, who will see you throughout your pregnancy and, if all goes to plan, will deliver your baby.
"In a private setting, you build a relationship with your obstetrician, who you've seen throughout your antenatal period, so you know the person who's delivering your baby and trust them," says Nadine Barkay, a midwife at Australian Unity's BumptoBaby program. Delivered by Australian Unity's healthcare division, Remedy Health, BumptoBaby provides support and information for expectant parents.
"You've built a rapport, they know your birth plan, and you will have discussed with them your wishes and anxieties and how to manage them before the birth."
As well as continuity of care, another benefit of delivering in a private hospital is that you get to stay in hospital care for several days after giving birth, says Nadine.
"Private hospitals give you a longer stay than public. It's usually four to five days which might, if you're a first-time parent, be very useful because you need that support," she says.
"Partners are also encouraged to stay, meaning both of you get to bond with the baby."
One thing to consider is that, unless you are covered by your private health insurance, giving birth at a private hospital can be costly.
Australian Unity's, Customer Solutions Team Leader for Health Insurance, Rebecca Doherty, advises calling your private health insurer to discuss your cover in advance because pregnancy and birth admissions have a 12-month waiting period.
"If your cover includes pregnancy and birth services, you will need to have served your waiting period at the time of the birth. We'll ask you which hospital you're planning to give birth at so we can conduct a hospital eligibility check to see if Australian Unity has an agreement with that hospital to understand whether you're likely to have out-of-pocket costs," explains Rebecca.
"We'd also ask your obstetrician's name and check if that particular doctor participates in our Access Gap Cover scheme. If they do participate for your admission, this will help reduce or eliminate out-of-pocket costs.
"We also explain to our members that they may have additional costs not covered by their policy, including consultations with their doctor and out-patient services such as tests or scans."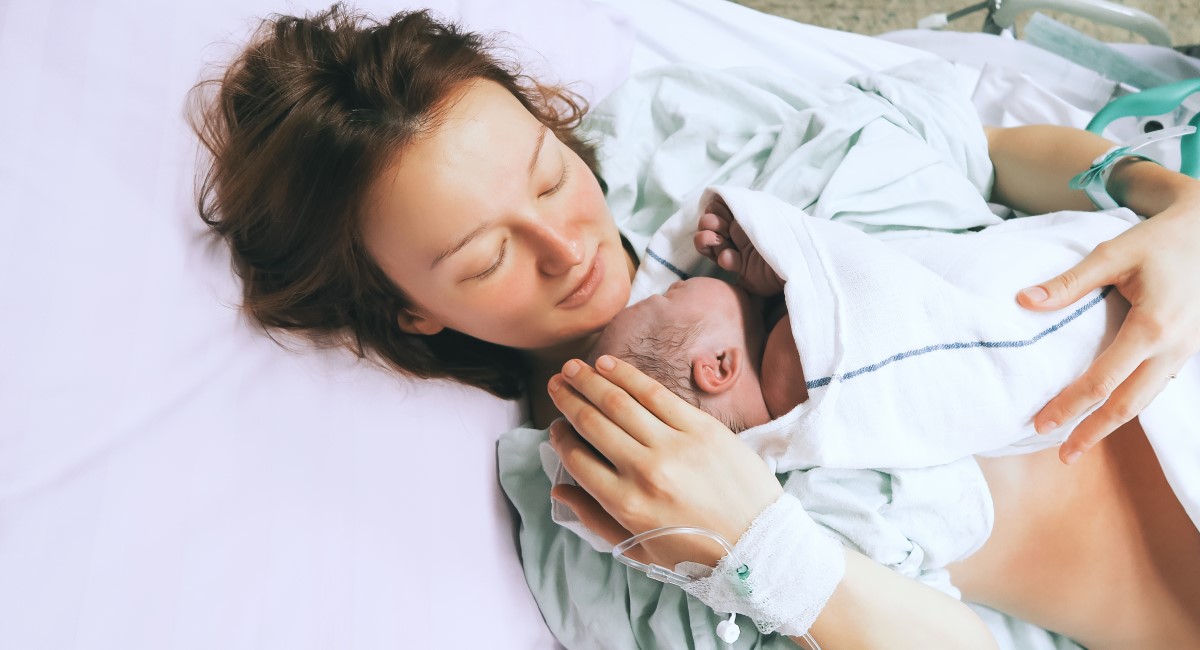 The majority of Australian Unity members who have hospital cover with pregnancy benefit, who have served their 12-month waiting period, can access the BumptoBaby program, a telephone-based service that gives eligible members direct access to midwives.
Rebecca describes BumptoBaby as "an additional network which provides practical support to expectant parents throughout your pregnancy and right up until your baby's first birthday".
The service, which is also available to adoptive and surrogate parents who hold eligible cover, is one of the ways Australian Unity is seeking to increase their customers' wellbeing at every stage of life.
Giving birth at a public hospital as a public patient
Women who choose to give birth at a public hospital as a public patient and who are classed as likely to have a low-risk pregnancy are usually cared for by midwives, sometimes in partnership with their GP.
"In public hospitals, there are teams of midwives," explains Nadine. "Throughout your antenatal appointments, you'll see those midwives, and they work in the delivery suite as well.
"So, you may or may not have met the midwives who are there for your delivery."
If you're deciding between public and private, consider how much in-person support you'll want. "Your stay in public hospital is usually between 24 and 72 hours from the time of birth," says Nadine. "So that's a pro, as you can go home and be in your own place, but can also be a con if you feel you need more support."
Nadine believes one of the biggest benefits of a public hospital is that everything is in one place.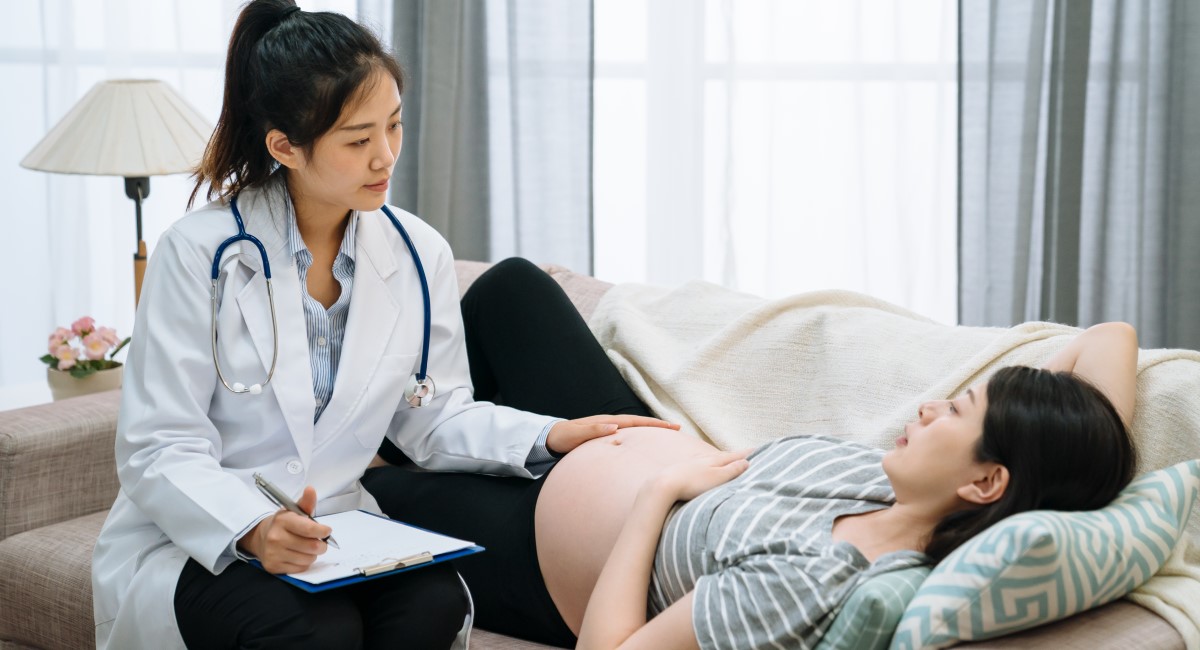 "They've often got all the clinics there. For example, let's say you've got gestational diabetes. In that case, you'll go to a clinic within the hospital campus, and your consultants will be at the one location—midwives, endocrinologist and your diabetes educator—so you get plugged into a few more people. This may not be the case if you are using a private obstetrician," she says.
Another benefit of choosing to give birth at a public hospital as a public patient is that Medicare pays many, if not all, of the costs associated with birth.
And a possible downside of opting to give birth in a public hospital? Nadine identifies shared rooms and fewer choices as the key considerations.
"As a public patient you'll most likely find yourself sharing a room with another mother, you won't be able to choose your doctor, and your address will most likely dictate the hospital you are referred to."
Giving birth at a birth centre
Around 2.3 percent of births in Australia take place in birth centres. Birth centres, also known as midwifery units, are usually run by midwives; most are attached to a public hospital, and costs are generally covered by Medicare, but you should ask about costs when you make your booking.
Birth centres are usually relaxed, low-tech environments, and are often described as the halfway point between hospital and home.
Women who choose to deliver at a birth centre will build relationships with the midwives there during their antenatal care.
According to research by Western Sydney University, having a baby at a birthing centre is as safe as giving birth in hospital. If complications arise during labour, women in birth centres are transferred to the nearest hospital labour ward.
Birth centres aren't available in all areas of Australia and can often be oversubscribed. They also may not be an option for women who have pre-existing conditions such as high blood pressure or heart disease, are having twins or a breach baby, or have pregnancy complications such as gestational diabetes or pre-eclampsia.
While you may decide a birthing centre meets your needs, it is advised that you call Australian Unity to check whether the centre and its services are included in your cover.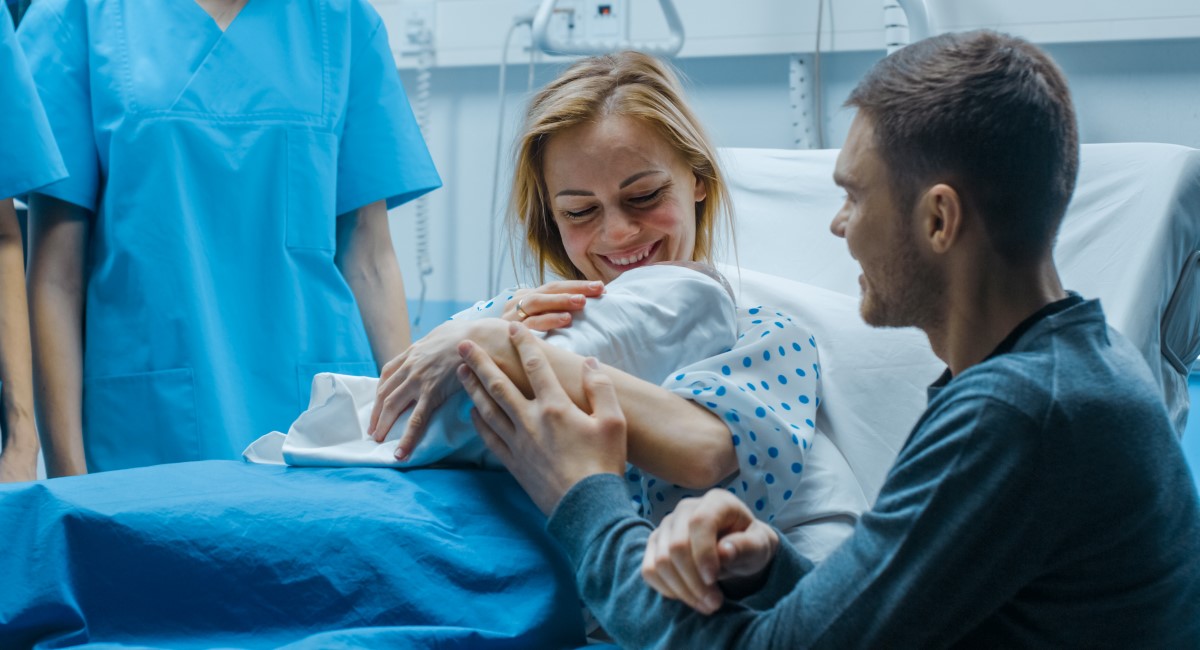 Giving birth at home
According to the Australian Institute of Health and Welfare (AIHW), the number of planned homebirths in Australia accounts for approximately 0.3 percent of births per year.
The conditions for giving birth at home vary by state and territory but are generally similar to those for a birth centre: the pregnancy must be low-risk and uncomplicated. Midwives are trained to deal with most problems during a homebirth, but you may be transported to hospital if complications arise, you go into labour early—classed as before 37 weeks in Australia—or your baby needs high-level medical care.
If you are considering a homebirth, you can do so either by engaging a private midwife or via a program run by a public hospital, although the latter is not available in the Australian Capital Territory, Queensland or Tasmania at the time of writing. Some private practice midwives are covered by Medicare, so their patients can claim rebates on antenatal and postnatal care.
According to Rebecca, private health insurance cover for homebirths is rare and Australian Unity "doesn't currently offer any policies that cover home births, but if you are an existing member it's worth calling us on 13 29 39 as you may be able to claim if you hold an older policy."
If you choose to give birth at home, it's important that your midwife is registered with the Nursing and Midwifery Board of Australia. You should also talk to your midwife about their level of insurance cover for planned births at home and check this is adequate.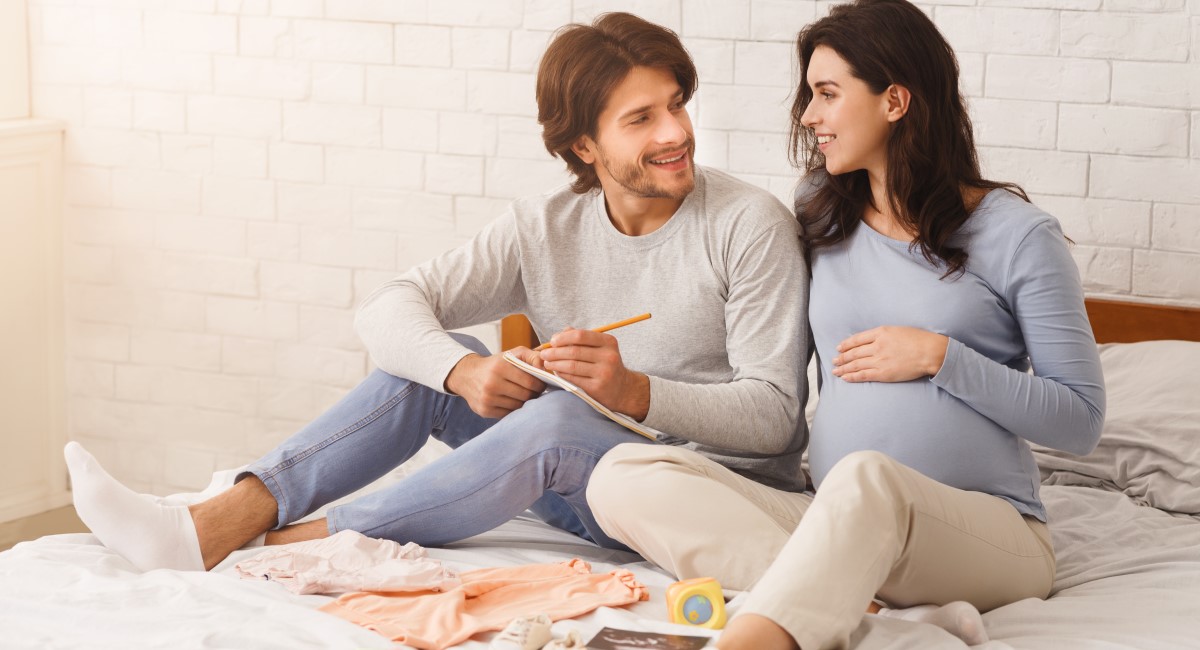 How do I choose where to give birth?
Choosing where to give birth will depend on your preferences and the risks associated with your pregnancy.
Nadine advises women to think about what kind of birth they would like to have and assess their finances before deciding—even in advance of falling pregnant.
"Have a chat to people that have been through each type of birth, and see how they found it and what they felt was missing from each," says Nadine.
"Then ask yourself: what are the benefits of each option and why am I doing this or what am I aiming for?"
Nadine also recommends getting your partner involved in the process, "Both of you should be informed. Work as a team and use each other for support."
And for the best possible birth experience? Nadine says it's all about keeping an open mind.
"Stay open in terms of your expectations of yourself because you may not have been in this position yet. You don't know what your body is going to do. So don't put too much pressure on having the 'perfect birth'," she says.
"Whatever method of care you've chosen, you need to have the belief that you've chosen it because you have faith in your caregiver and can do it with their support."
Disclaimer: Information provided in this article is of a general nature. Australian Unity accepts no responsibility for the accuracy of any of the opinions, advice, representations or information contained in this publication. Readers should rely on their own advice and enquiries in making decisions affecting their own health, wellbeing or interest. Interviewee titles and employer are cited as at the time of interview and may have changed since publication.