7th December 2021
Works on the new Herston Quarter car park underway
Australian Unity, the master developer for Herston Quarter, is excited to announce contractor, Hutchinson Builders, began early works for the new Northern Car Park in November 2021 and will commence bulk excavation from early 2022.
The nine-storey car park has been purposefully designed to sit within a former quarry face adjacent to Research Road and provide two entry and exit points on Research Road and Back Road at Herston.

Australian Unity Development Director Richard McLachlan said construction of the new 1,150 car parking facility at Herston Quarter was a key priority for Australian Unity.

"This new car park will support the current and future needs of the in excess of 10,000 workers, patients and visitors to the Herston Health Precinct each day as well as the growth in demand that will be driven by the opening of the heritage precinct and the exciting future stages of the Herston Quarter Redevelopment Project.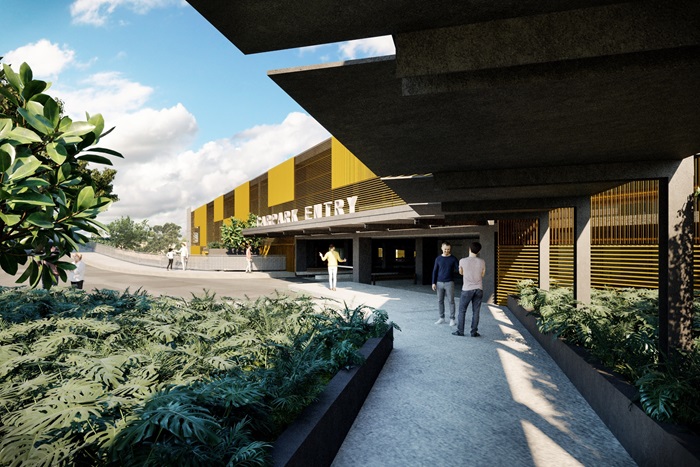 Artist's impression: Northern Car Park entrance and exit from Back Street


"The car park has been designed to enhance the visual amenity of the precinct through architecturally designed facades and landscaped surrounds," he said.

A demand study undertaken in 2017 showed the car park is a key requirement for the area.

Australian Unity's $1.1 billion investment at Herston Quarter will transform the five-hectare site into a revitalized, master planned, mixed-use community.

"Already we have delivered the award-winning STARS (Surgical, Treatment and Rehabilitation Service) which was completed in November 2020 and early next year we will open our heritage precinct which has been one of the most significant heritage restoration projects in Queensland's history," Mr McLachlan said.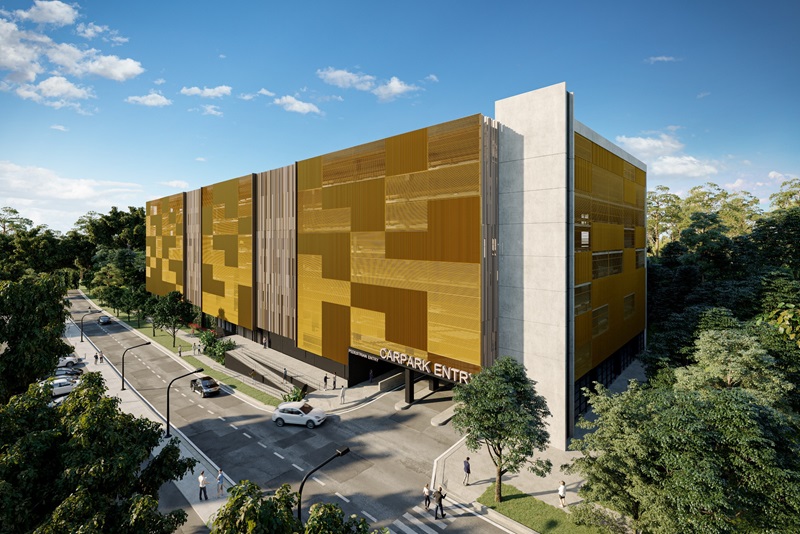 Artist's impression: Northern Car Park entrance and exit from Research Road


"When complete, Herston Quarter will be a vibrant, diverse and connected precinct comprising world-class health infrastructure including both public and private health facilities, student, commercial and residential accommodation, childcare and supporting complementary uses."

Herston Quarter is a Priority Development Area that is part of the existing Herston Health Precinct, which accommodates internationally renowned research and tertiary institutes, alongside the Royal Brisbane and Women's Hospital.

The new Northern Car Park is expected to be completed and open for use from June 2024.