4 August 2022
Herston Quarter's Edith Cavell building restored and rededicated 100 years later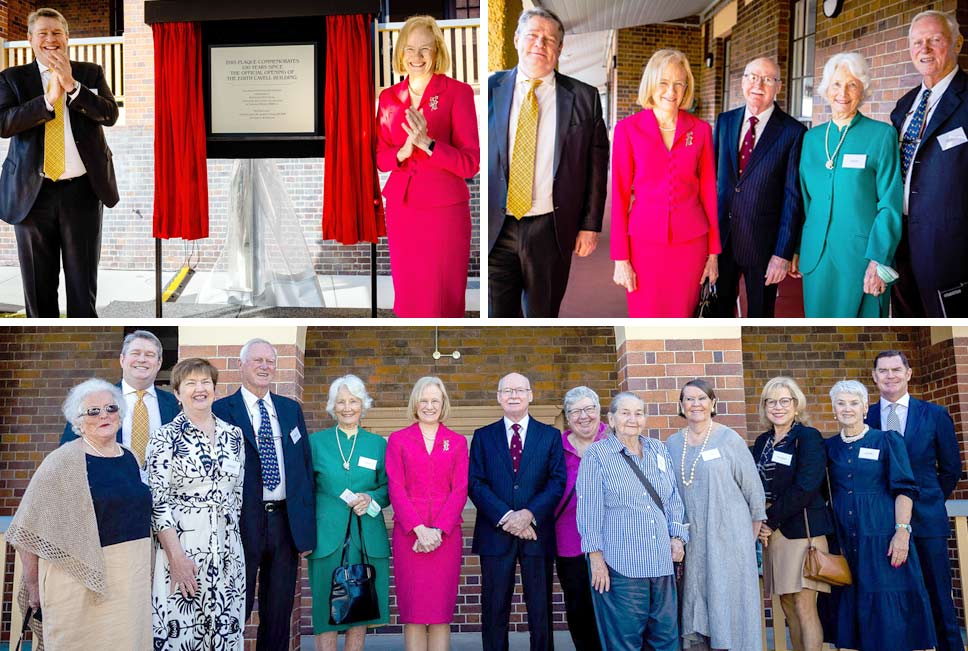 Today, Her Excellency, The Honourable Dr Jeannette Young AC PSM, Governor of Queensland, rededicated Herston Quarter's Edith Cavell Building and commemorated its special history for the people of Brisbane, 100 years after it was officially opened by The Right Honourable Lieutenant Colonel Sir Matthew Nathan GCMG, the 13th Governor of Queensland.
The heritage-listed, and former nurses' quarters, Edith Cavell Building was recently refurbished as part of the Heritage Precinct in Australian Unity's Herston Quarter redevelopment in Brisbane's North.
The building is named after British nurse Edith Cavell, who paid the ultimate price for her care for patients during the first World War.
Cavell helped some 200 allied soldiers escape from German-occupied Belgium. She was arrested, accused of treason, found guilty by a court-martial,and sentenced to death. Despite international pressure for mercy, she was shot by a German firing squadon October 12,1915.
Originally builtin 1922, the Edith Cavell Building provided accommodation for more than 100 nurses working at the Hospital for Sick Children (later the Royal Children's Hospital).
It has recently undergone one of the State's most comprehensive historical restorations led by Australian Unity in partnership with Hutchinson Builders. The building is now home to Australian Unity's Queensland head office and will soon welcome other commercial tenants on the lower floors.
Australian Unity Group Managing Director Rohan Mead said Australian Unity appreciated the heritage value of the Edith Cavell Building and its inimitable role in Brisbane's history.
"We're honoured to haveplayed a role in restoring the Edith Cavell Building,making sure it continues to meet the needs of Brisbane residents for many years to come," Mr Mead said.
"As master developer, Australian Unity is playing an ongoing role in the health and research precinct at Herston Quarter,which is designed to attract, train and retain the best clinicians, health workers, researchers, academics and students."
"Herston Quarter is an important social infrastructure project for Brisbane and Queensland and we look forward to continuing its commercial and clinical development and playing a long-term role in the precinct," he said.
Australian Unity Development Director Richard McLachlan said the Edith Cavell Building is for all Queenslanders. It's named after a woman who inspires us all,it was home to nurses who cared for us all, and it will be part of a health precinct that will belong to us all.
ENDS


For more information
Alana Mawdsley
E:amawdsley@australianunity.com.au
M: 0429 201 673