In Partnership with the Australian Centre on Quality of Life at Deakin University, Australian Unity has been measuring the overall wellbeing of Aussies since 2001. The Wellbeing Index measures how satisfied people are with a number of personal and national factors, and ranks them.
According to The Wellbeing Index Australians overall are satisfied with life. When measuring wellbeing or 'happiness', there are three major categories to analyse, referred to as "the golden triangle of happiness".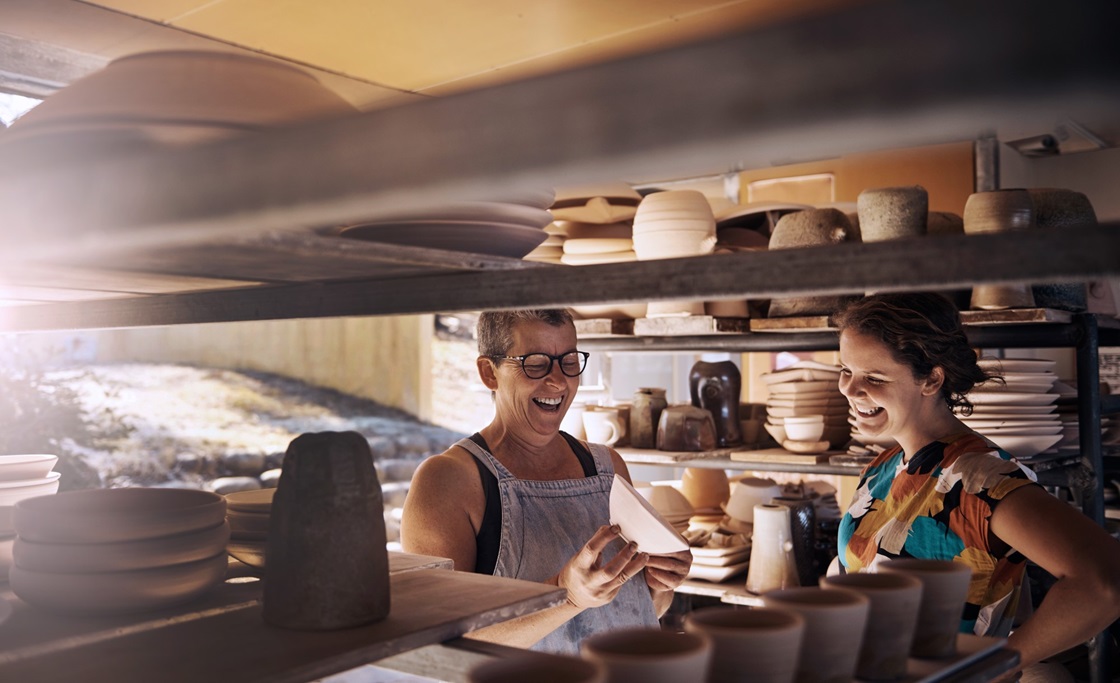 Personal relationships
According to the study, being involved in an intimate relationship is arguably the most vital component to our wellbeing. It doesn't mean a romantic relationship, but being part of a relationship or many shared relationships where closeness, support and a level of intimacy (sharing secrets, trust, love etc.) are present plays a major role in our overall wellbeing. It provides sense of connectedness that drives up our wellbeing scores, according to researchers.
Financial control
It may seem quite obvious, but control over our finances is one of the key factors in our overall wellbeing. Dr Delyse Hutchinson, Senior Research Fellow at Deakin University School of Psychology, says that people with higher perceived control of their finances tended to have higher wellbeing scores overall.
Income and wellbeing are linked, with our wellbeing rising as our household income does, however that doesn't mean people with higher wages are happier. Wellbeing is maintained through control over our finances, so people with lower income can actually achieve higher wellbeing than those on higher incomes, so long as they have a higher perceived control over their financial position.
Sense of purpose
According to research, people are happier when they are active, particularly when that activity gives them a sense of purpose or responsibility. This doesn't have to be saving the world, people find a sense of purpose in their job; social activities and groups; or volunteering. Having a sense of purpose and connectedness to that delivers meaning, which drives our wellbeing scores up.
Happiness comes in many different forms and looks different for everyone; however there is no denying that these three factors play a broad role in defining and building our happiness and overall wellbeing.
Learn more about the Wellbeing Index here.