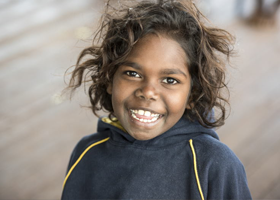 How Origin Insurance provides opportunity to Indigenous Australians
Origin Insurance's aim is to support Indigenous Australians across the country. By delivering resources and support programs based on health, education and employment, Origin's charity ensures Indigenous Australians can develop the skills, knowledge and confidence to pursue their full potential. This can open the door for new career options, create the desire to pursue higher education and improve overall health by providing basic but essential health knowledge.
When you take out Australian Unity health cover 7.5% of your premiums1 will go to Origin Insurance and can help make a positive difference for Indigenous Australians.
Get a quote